See Who Will Perform With Judas Priest At Rock Hall Ceremony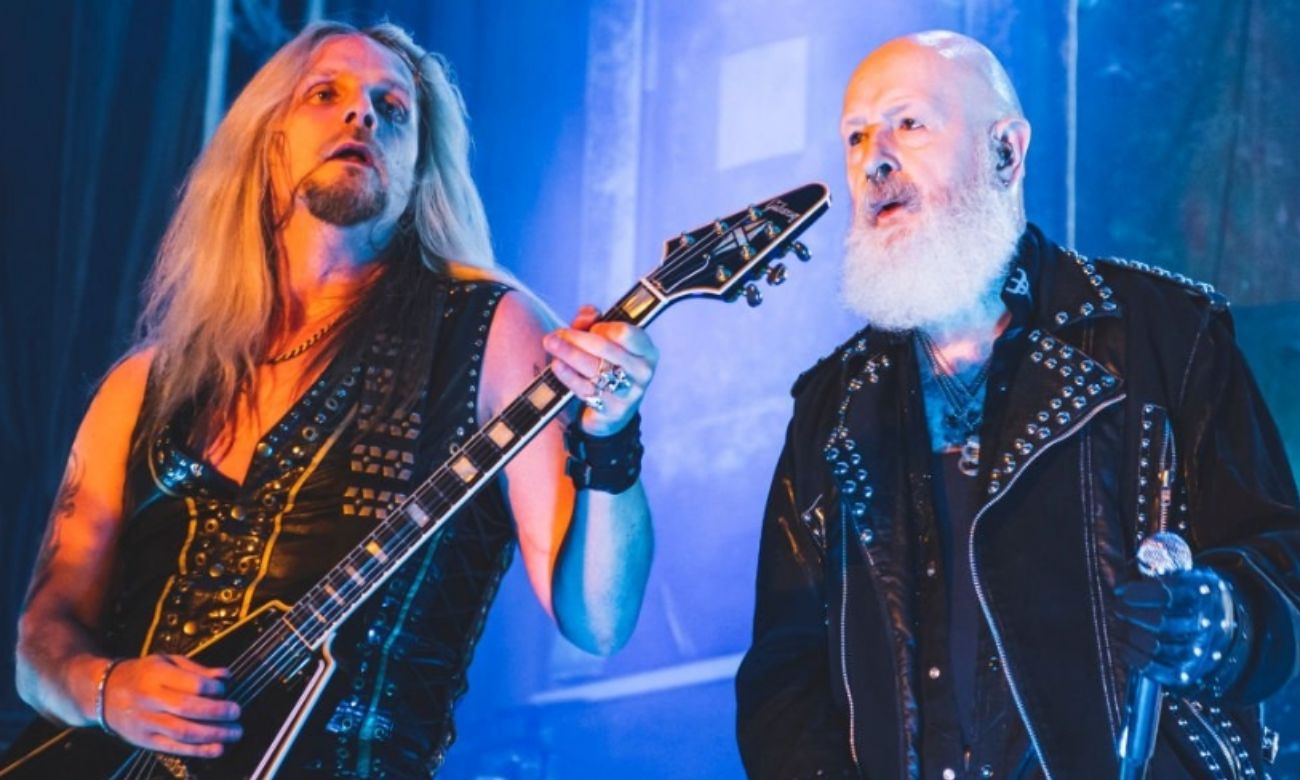 Who will perform as a man of Judas Priest at their Rock and Roll Hall of Fame induction ceremony? Former drummer Les Binks revealed the full line-up of the night.
2022 is a celebration year for Judas Priest. It's been 53 years since the band's formation, and there are numerous successes they've received so far. They have sold more than 50 million copies worldwide and are considered one of the pioneers of heavy metal. Although they have changed its lineup many times to date, Judas Priest has kept its music alive with each of the band's members and released 18 studio albums with them.
Rock and Roll Hall of Fame nomination is one of those achievements Judas Priest has received as of November 2022. The band hadn't been a part of the Rock and Roll Hall of Fame until 2022. But in May, it was announced that the band would receive the Musical Excellence Award at this year's event. If you ask about the confirmed line-up, it will feature K.K. Downing with Rob Halford, Ian Hill, Glenn Tipton, Scott Travis, Les Binks, and the late drummer Dave Holland.
That was not the first time Judas Priest was inducted into the Rock Hall. In the past, they had been nominated twice to be inducted into the Rock Hall but couldn't reach enough votes. The first nomination to honor the band had come back in 2018, which ended in disappointment. In 2020, the band got another chance to get into the Rock Hall. Unfortunately, it ended in disappointment as well.
Apparently, Judas Priest's Rock and Roll Hall of Fame induction ceremony lineup will feature two drummers and three guitarists. Former guitarist K.K. Downing will be the one who will join Judas Priest, as well as Richie Faulkner will perform with the band alongside the band's longtime guitarist Glenn Tipton. Finally, Judas Priest will be joined by the band's former drummer Les Binks, who will perform alongside the band's current drummer Scott Travis. The induction ceremony will be held next month, on November 5, 2022, at the Microsoft Theater in Los Angeles.
Les Binks confirmed the line-up while he was talking to Chaoszine. At first, the drummer revealed former members would be performing at night, saying: "The category that they put the band in, it looked like we weren't actually gonna be performing. Well, all of that has changed now, and it appears that we will be performing."
Les Binks Reveals Who Will Perform With Judas Priest At Rock Hall Induction Ceremony
When the former drummer continued his words, he admitted that there would be three guitarists and two drummers at the induction ceremony. He confirms that Glenn Tipton will be a part of the night, even though he has health issues.
"This is gonna be one for the books," he continues. "You'll have a situation where we have K.K. [Downing] in the band again, which nobody thought was ever gonna happen," he continued. "Richie Faulkner is gonna be performing as well, although Richie is not actually being inducted, because the way the Rock And Roll Hall Of Fame system works, it has to go back, I think, 20 or 25 years or something. Richie doesn't go back that far. So, he'll be there.
"That's two guitarists. And then, of course, you've got Glenn. He will be performing as well, apparently. Now, I know he's got some health issues at the moment, but all being well, that's the plan.
"So, Judas Priest with not two guitarist but three. [Laughs] And two drummers. I'll be playing with Scott Travis as well. Scott's being inducted as well, obviously, he's been in the band a long time."
Concluding, Binks adds that it "should be quite an interesting experience in Los Angeles. You've never seen anything like that before, and you're not likely to see it again, I think."
This past March, former Priest guitarist Downing shared his thoughts on Judas Priest getting inducted into the Rock Hall. He mourned his late bandmate, Dave Holland, saying it would be an emotional experience.
"I think the big thing for me is, and I don't know how it works with the induction ceremony and all of that," Downing said. "That's another thing, because, obviously, there's gonna be people [being inducted] there that are not gonna be there, which is all a bit kind of strange.
"Obviously, with the great drummer of the age, Dave Holland, he's no longer with us; he's passed away. And he will be a part of it.
"So I suppose it's quite an emotional kind of experience, really. But I think that it's something that… I suppose it's a historical moment… I guess it's the big one, really. So we'll see what happens."