K.K. Downing On Judas Priest's Rock And Roll Hall Of Fame Induction: "I Suppose It's A Historical Moment"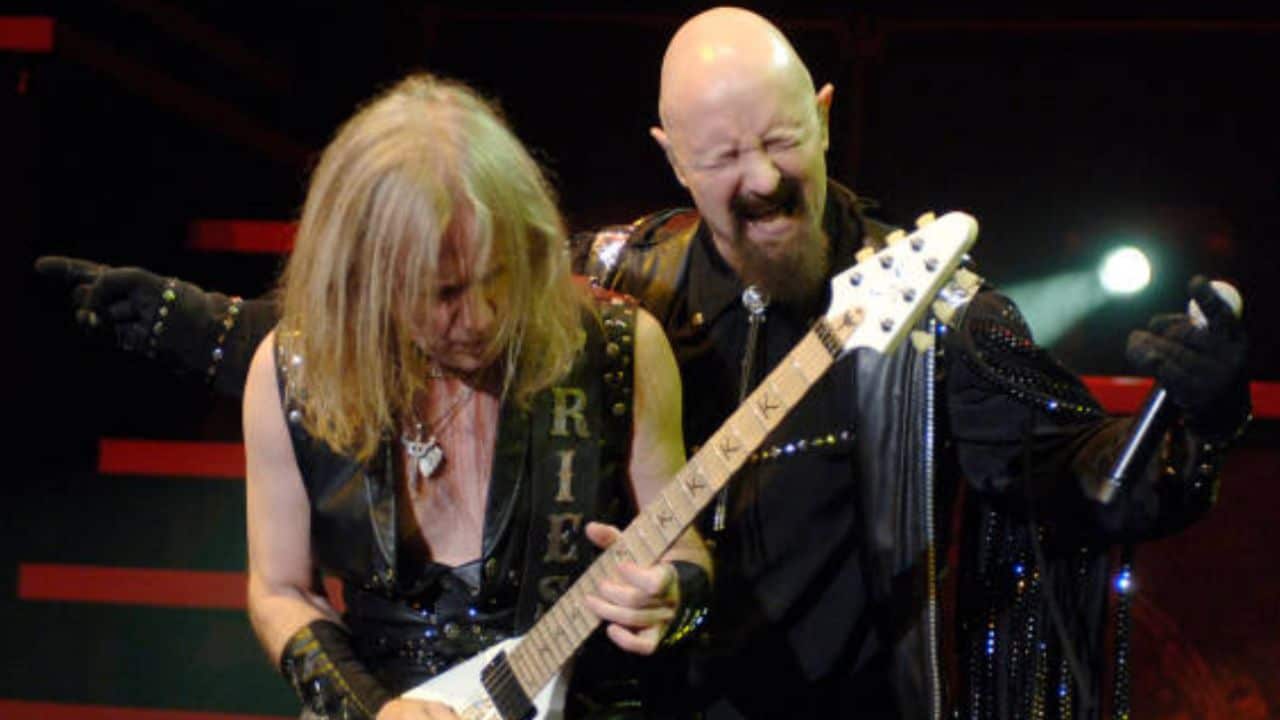 Go Judas Priest, Go!
Former Judas Priest guitarist K.K. Downing has shared his honest opinion on Judas Priest's hypothetical Rock and Roll Hall of Fame induction and said that it is a conflict for him.
K.K. Downing was the guitar player of the Judas Priest from 1970 until his departure in 2011. Debuted in 1974 with Rocka Rolla, Downing's latest album with Priest was the band's sixteenth studio album, Nostradamus. After he departed from the band, Downing has launched KK's Priest with the former Judas Priest singer Tim "Ripper" Owens in 2019.
Although he is no longer a member of Judas Priest, there is a fact that Downing's contribution to the band is undeniable. Previously nominated twice and failed to get into the Rock and Roll Hall of Fame, this is his third nomination to be a member of the Rock and Roll Hall of Fame. Along with him, Rock Hall picked Rob Halford, Ian Hill, Glenn Tipton, Scott Travis, Les Binks, and the late drummer Dave Holland.
Trying to receive enough votes to get into the Rock and Roll Hall of Fame, the ballot marks Judas Priest's third struggle to get the induction. Taking place this fall, the 2022 Rock and Roll Hall of Fame inductees will be announced in May 2022.
However, during his recent interview with The Cassius Morris Show, Downing opened up about his possible feelings about Judas Priest's receiving enough votes for the induction. At first, the guitarist admitted that it was a conflict for him. He also mentioned the awards he has been honored with.
"You kind of blow hot and cold with it because when you think of the people that are still not in there but when you think of the people that are in there, it's a bit of a conflict for me," Downing said. "And it's all a bit weird.
"But there are certain awards that you can achieve in your lifetime, like a Grammy — I've got one; I've got three nominations for Grammys.
"And when all's said and done about that situation, it's still kind of nice to have something on the mantel piece you can look at and hopefully you can pass it on and say, 'K.K. was here.' It's kind of something to look at."
"These kind of accolades, I think it's better to have them than not to have them, I suppose, when you get later on in life, as I am.
"With the Rock And Roll Hall Of Fame, would I like to join the other people that are in there — great names? Yes. But if it came down to it, I'm just as happy to sit out here with the other great names that are not there also, if that makes sense."
Downing Adds It Will Be An Emotional Moment
In the continuation of his words, Downing touched on the late Judas Priest drummer Dave Holland, describing him as the great drummer of the age. Admitting that it will be an emotional experience, Downing also added that this is one of the most historical moments for him.
"I think the big thing for me is, and I don't know how it works with the induction ceremony and all of that," Downing continued. "That's another thing, because, obviously, there's gonna be people [being inducted] there that are not gonna be there, which is all a bit kind of strange.
"Obviously, with the great drummer of the age, Dave Holland, he's no longer with us; he's passed away. And he will be a part of it.
"So I suppose it's quite an emotional kind of experience, really. But I think that it's something that… I suppose it's a historical moment… I guess it's the big one, really. So we'll see what happens."