Gary Holt Discloses Exodus' New Album Includes An Eddie Van Halen Detail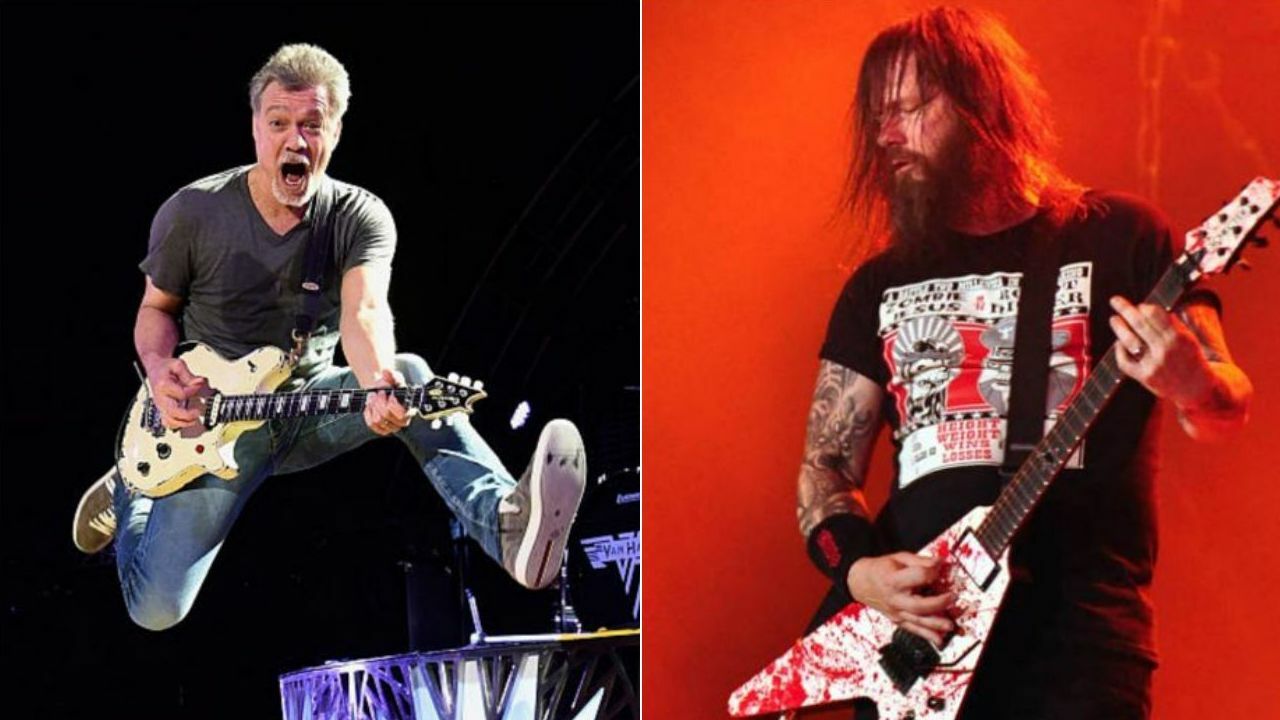 Former Slayer and current Exodus guitarist Gary Holt has once again paid his tribute to the late Van Halen guitarist Eddie Van Halen and disclosed that the band's upcoming studio album Persona Non Grata includes an Eddie Van Halen detail.
Currently rocking the stage with his band Exodus, Gary Holt was a member of the thrash metal band Slayer. As you remember, Gary Holt had joined the band as a touring guitarist in 2011, but in 2013, the guitarist was confirmed to be a permanent member of the band, following the band's guitarist Jeff Hanneman's death on May 2.
During his ongoing career with this band Exodus, Gary Holt released 10 studio albums with Exodus. Debuted with the band's 1985 effort Bonded By Blood, Gary Holt and the fold have been preparing to release their eleventh studio album, Persona Non Grata, which will be released on November 19, 2021.
On the other hand, Eddie Van Halen was the lead guitarist of his rock band Van Halen, which was the band he co-founded in 1972 alongside his brother Alex Van Halen, Mark Stone, and David Lee Roth. He died of a stroke on October 6, 2020. His musical style has been continuing to influence the rock and roll community.
However, during a new appearance on Rock Talk With Mitch Lafon, Gary Holt mourned the late guitar legend Eddie Van Halen and showed off his respect for him. Mentioning how he honored him in the band's new song from the new album, Lunatic-Liar-Lord, Holt added he's one of his heroes.
"He was one of my hugest influences," Holt says. "The first solo I did after his passing, that was on 'Lunatic-Liar-Lord,' there's a little bit of Eddie on that, I think.
"Tom was working on the lyrics for a long time and started as a poem about loss and people we know we've lost, and just huge influences, and then Eddie passed away, and I said, 'We have to include him in this.'
"We were able to be that, so we just referred to him as the 'Eruption,' we didn't want to be blatantly obvious. He's one of my heroes, gone way too soon."
Gary Holt Reveals How Eddie Van Halen Influenced Him
Elsewhere in the conversation, Mitch Lafon asked Holt that whether he opens himself about Eddie Van Halen. When he was asked, What was it about his playing that made you think, 'That's a good player right there…'?" Holt revealed how the musician influenced him.
"I mean, 'Eruption,'" Holt continues. "As a young kid who did not play guitar at all then, the first time I heard it – my brother brought the album home, and I'm the youngest of six, and I heard that and like…
"And I'd never heard a whammy bar like that. I mean, the two people who are the reason, or to blame there's a whammy bar on almost all of my guitars is Eddie Van Halen and Uli Jon Roth.
"Eddie's whammy bar work on the debut album [1978's 'Van Halen'] and Scorpions' 'Virgin Killer.'"
Also, back on October 31, Gary Holt had discussed Slayer's retirement after Kerry King said Slayer retired too early. He showed off his agreement with the musician and said they were still playing at the top of their game.
"I'd have to agree," Holt said. "We were still playing at the top of our game, we were totally killing it. The band had a lot of years left in it, but I guess when it's time, it's time. When you decide to walk away from something, walk away."
"I can't tell anybody they made the wrong decision," he continued. "Better to go out on top than go out unable to play your own songs, and this shit isn't easy. Playing 'Angel Of Death' at 70 years old would be fucking hard.
"But it was time for me to come back, let's put it that way. I was really missing my first family."