Sammy Hagar Speaks On Possible Eddie Van Halen Tribute Show: "I Will Cancel My Show"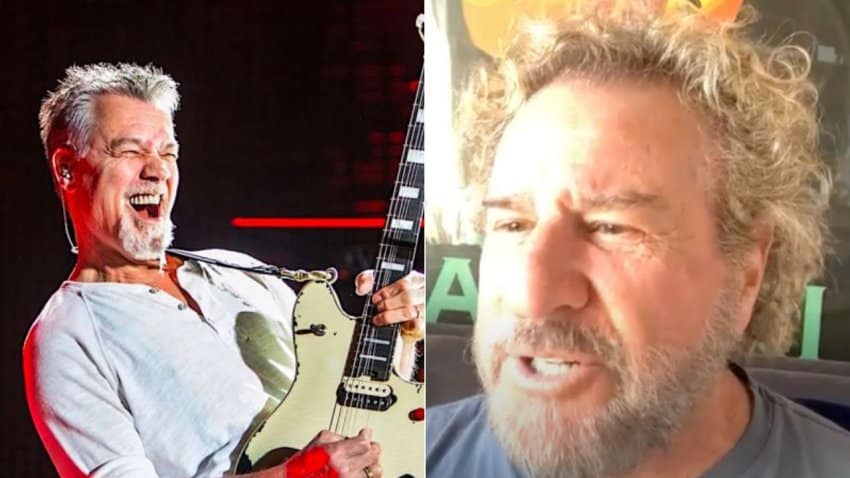 In a new interview with Kyle Meredith, Sammy Hagar, who was a member of the rock band Van Halen between 1985-1996, spoken out about the possible Eddie Van Halen tribute concert and made emotional comments about it.
As reported on October 6, Eddie Van Halen, one of the greatest musicians of all time, has passed away due to brain cancer. Since his passing, Eddie Van Halen was beloved by many rock and metal listeners. His death upset whole genres deeply.
Recently, Sammy Hagar was asked if there will be an Eddie Van Halen tribute show and that if it's his rumor. When Sammy Hagar replied, he said that he will be there if Wolfgang or Alex Van Halen call him. He also added his words that he would cancel his show if there is a tribute show.
"That's not my rumor, I have nothing to do with the legacy, that's their business – Wolfie and Alex Van Halen, they are family members. Whoever wants to call me up and say, 'Here's the date,' I will be there.
"I don't care where I am, I'll cancel the show! Something Van Halen would never do. I always make that joke about canceling a show with Van Halen – I went out sick without being able to sing, Eddie's out with a crutch, Alex went out with a neck brace, but we wouldn't cancel shows.
Concluding his words, Sammy Hagar said once that he would cancel his show for Eddie Van Halen tribute concert.
"But, I will cancel my show for Van Halen, for a tribute to Eddie, any day. But there's not a lot of word of that. We got to get back to work first, you gotta allow us to be in the same place because that's not gonna be a social distance event, let me tell you that right now."
Watch the interview below.
Click here for the interview.