Guns N' Roses Star Slash Celebrates Lzzy Hale's Birthday In A Special Way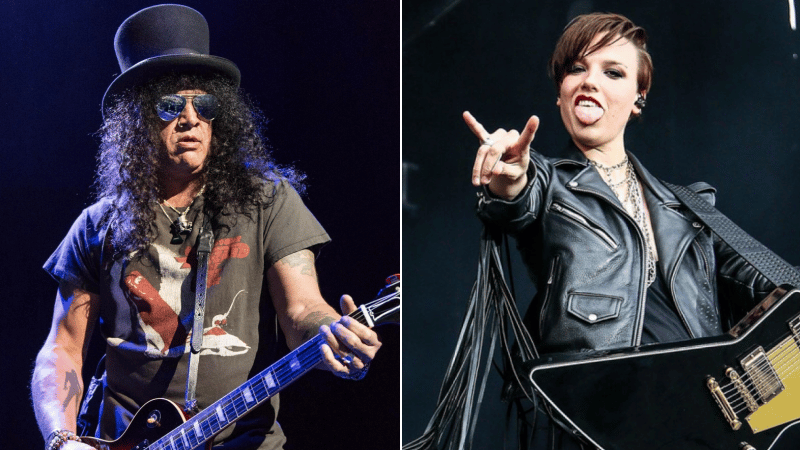 The American/British musician Slash, known for his works with the rock icons Guns N' Roses, has just celebrated Halestorm frontwoman Lzzy Hale's birthday and sent special a post for her.
In a recent photo he shared on his official Instagram account, Slash sent a photo of Lzzy Hale and celebrated her 37th birthday. He also wrote a celebration message for her and added his iconic smile at the end of his message.
In the photo shared by Slash, Lzzy Hale was on stage and rocking the crowd with her gorgeous beauty and her huge performance. She was wearing a skin jacket and mini shorts.
"Happy Birthday #LizzyHale iiii]; )'," Slash wrote in the social media caption.
You can find Slash's celebration post below.