Sammy Hagar Recalls First David Lee Roth Opinion In Van Halen: "I Didn't Like His Antics, I Didn't See How Any Guys Could"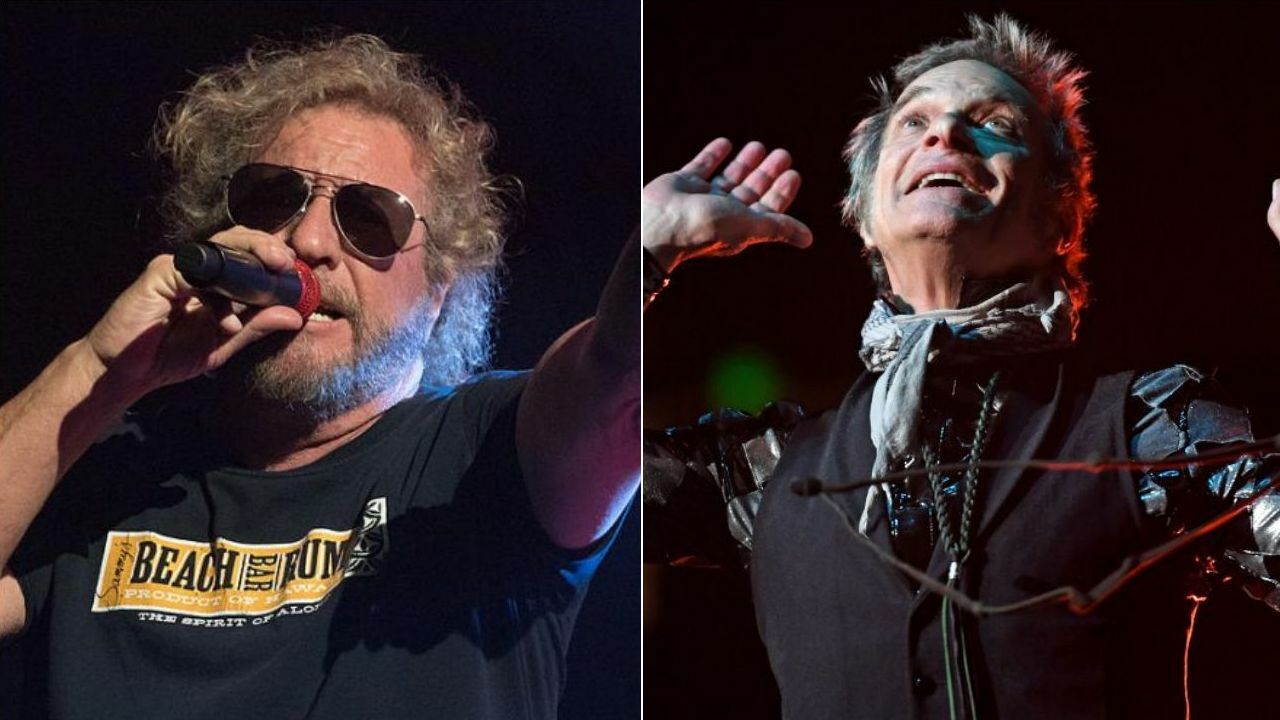 Sammy Hagar has once again blasted Van Halen legend David Lee Roth.
Former Van Halen singer Sammy Hagar has recalled his first seeing David Lee Roth and what he thought about him at first.
Sammy Hagar was seen with the rock band Van Halen several times in the past. He first joined the in 1985 as a lead singer. After an 11-year tenure with them, The Red Rocker announced his departure from the band and made a replacement with David Lee Roth. Later, Sammy reunited with Van Halen just 7-year after, in 2003, and parted ways once again in 2005. Throughout his career with Van Halen, Hagar recorded four studio albums in total.
For over the years, Sammy Hagar and David Lee Roth have been struggling with each other. Opening up about his current thoughts on Roth several times, Hagar told on August 15 interview that he "has no respect for David Lee Roth anymore." He also said previously that Roth has a strange character.
Recently, Hagar's words about his early Van Halen were impressions revealed on the forthcoming Eddie Van Halen biography Eruption (UK) / Unchained (US). From the band's late guitarist Eddie Van Halen to Alex Van Halen, he was impressed by Van Halen, according to Hagar.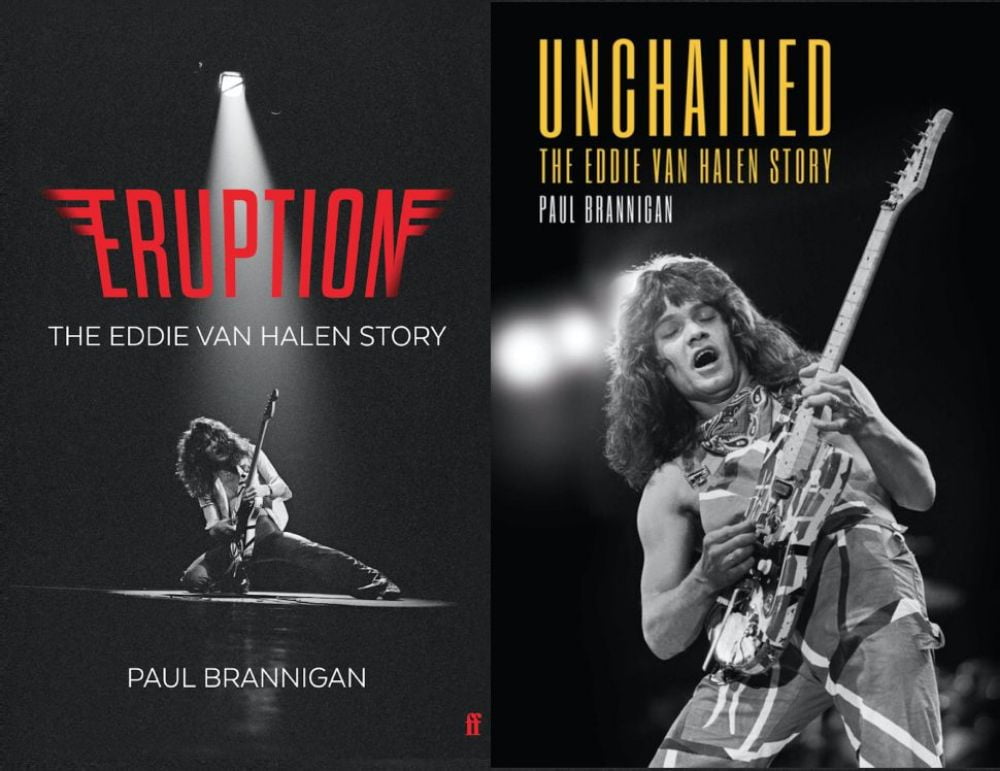 "From the outside, I was impressed by Van Halen," he said. "What I liked about them was that they wrote hard rock pop tunes. Eddie's guitar playing was so musical, and because he used major chords, it was very unique, very cool, edgy but yet sweet. It was almost wimpy and heavy at the same time."
Hagar Says He Did Not Like Roth's Antics
In the continuation of his words, Sammy Hagar has also touched on David Lee Roth and his first opinion on him. He stated that he did not like his antics when he saw him for the first time ever. He concluded his words by recalling a comment that the famous radio personality said for Roth.
"Ted Templeman production made the band sound heavy, and in the same way that John Bonham always made Jimmy Page sound heavy, so Alex always made Eddie's playing heavy, even when he was playing cutie pie riffs," Hagar said. "I didn't like [David Lee] Roth's antics: I didn't see how any guys could like him, but I guess they did.
"It's like Howard Stern once said, 'If David's biggest fans ran into him in a bar they'd kick his ass!'"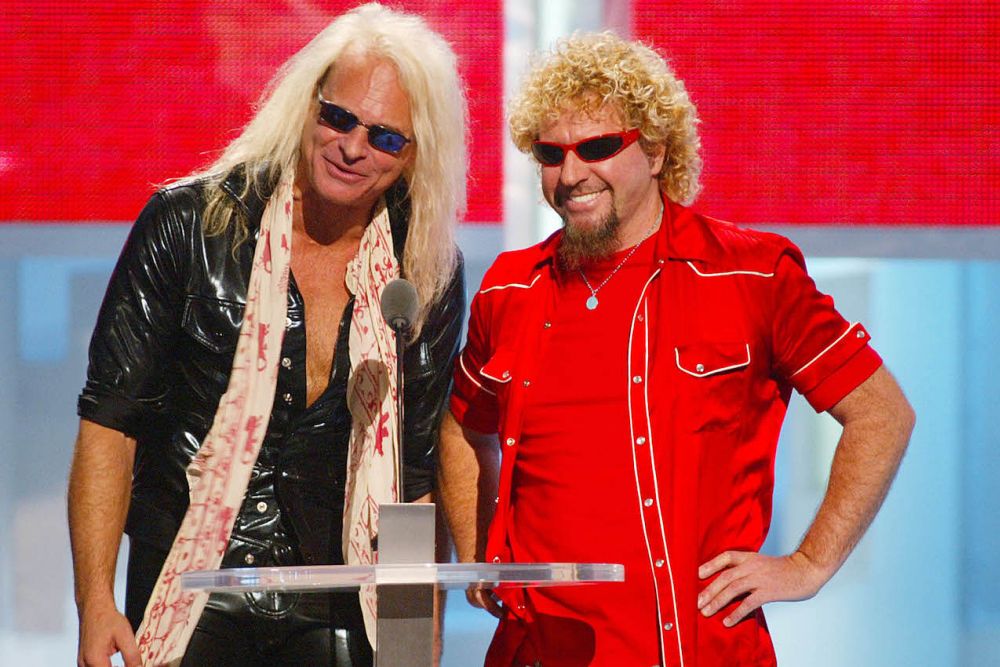 Sammy Hagar Says Eddie Van Halen Brought Him Inspiration
Elsewhere in the interview, Sammy Hagar recalled his very first jam with Van Halen and Michael Anthony at Eddie Van Halen's 5150 studio. He stated that Eddie Van Halen brought him inspiration when he was looking for it.
"We just cranked up," Hagar revealed. "They had written some ideas for the music to Summer Nights and Good Enough, and I just start scatting and singing. Alex is making fun of my haircut, cos I'd just had most of it shaved off apart from a little poodle pouf on top, and I'm going, [jokingly] 'Fuck you guys, let's step outside…'
"We ran cassettes all day, recording what we did. I got home at two in the morning and played one of these cassettes, and it was so rock 'n' roll. I went: 'Fucking wow!' When I heard how musical Ed and Alex were, and how Michael could sing above me, it just sounded really fresh. I thought 'Wow, this is like Cream.' It was really tasteful and melodic, and I thought 'This is wonderful, this is fucking good, this is better than what I can do on my own.'
"I was looking for inspiration and Eddie Van Halen brought me inspiration."