Whitesnake's David Coverdale On Ex-Wife Tawny Kitaen's Death: "I Was Shocked"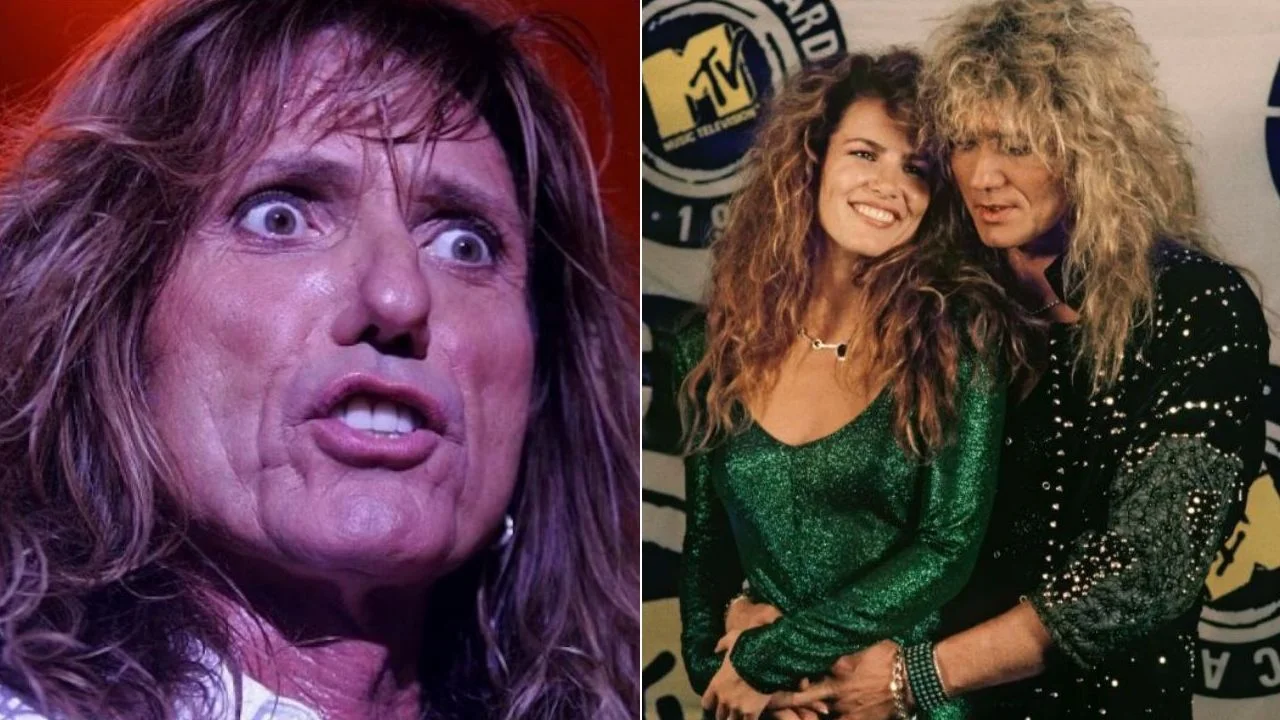 In a new appearance on Talkin' Rock With Meltdown, Whitesnake legend David Coverdale has recalled his ex-wife actress Tawny Kitaen's sudden passing and mentioned how he reacted when he heard it for the first time.
David Coverdale is known for his tenure with his band Whitesnake. Debuted in 1978 with Trouble, David Coverdale played in every Whitesnake albums during his ongoing career with the band. His latest album with the band was the band's thirteenth and latest studio album, Flesh & Blood, released on May 10, 2019.
David Coverdale and Tawny Kitaen started dating during Whitesnake's self-titled album era. Following their relationship, the beautiful model Tawny had appeared on three Whitesnake music videos, including Here I Go Again, Is This Love, and Still Of The Night.
On May 7, 2021, Kitaen found dead at her home in Newport Beach. Following her death, although her cause of death is not exactly known, The Orange County coroner's office declared it a residential death, without further details.
However, recently, the musician has once again opened up about his ex-wife Tawny Kitaen's passing. Revealing how he dealt with the news when he heard it for the first time, Coverdale said that he sent his condolences to her family in a polite way.
"I got a text late at night, and I thought, 'Oh my God,'" Coverdale recalls.
"Really, to be honest, there had been no communication for over 30 years. I've been deeply invested, and continue to be invested, in my marriage to Cindy [Coverdale's current wife].
"I think it would have been different had Tawny and I had a child, but we didn't.
"And I sent my condolences out to her family and friends and made a modest public statement because it really wasn't my place to do anything else."
David Coverdale Adds That Was A Shock
Later then, Coverdale has also mentioned Kitaen's connection with Whitesnake. Saying that Tawny and Whitesnake are synonymous with each other, Coverdale admitted that he was shocked when he heard Kitaen's death.
"As you know, Tawny is synonymous with Whitesnake, with MTV," he continues. "This iconic, amazing beauty who brought so much attention to my music. Once you go, 'Oh my God, she's gorgeous,' you go, 'Wow, the songs aren't bad either.'
"Yeah, so that was a shock – there was no question. I didn't see that one coming.
"But then, sadly, I'm losing a lot of people. At this age, it's so weird the amount of people I know who are checking out, privately or professionally. It's pretty crazy.
"But it's onwards and forwards — it has to be my philosophy."
Back in the actress' death, David Coverdale had paid his tribute to his ex-wife Kitaen via his social media. Sending his condolences to her family, he admitted in his message that her passing upset him.
"Just woke up to some very sad, unexpected news," David Coverdale tweeted. "Waiting on confirmation…but, if it is true, my sincere condolences to her children, her family, friends & fans…"
Just woke up to some very sad, unexpected news…Waiting on confirmation…but, if it is true, my sincere condolences to her children, her family, friends & fans…🙏🙏🙏 pic.twitter.com/ioerp3ZRPa

— David Coverdale (@davidcoverdale) May 8, 2021
On October 28, David Coverdale confirmed his retirement after the next Whitesnake tour. Saying that it blows his mind that he prepares to retire from the community, Coverdale had added that Whitesnake will continue its projects without him in the future.
"I planned to retire on the 2020 tour when I was 69," Coverdale said. "I thought that was the perfect age for the singer of Whitesnake to call it a day. But sadly, it was not to be, as we know – other events were in store.
"So now the t-shirt designs don't resonate as well for 70. But it's mind-blowing to me that I'm preparing my farewell tour. And it is – make no mistake, this is the farewell tour.
"I'm 70. It's a very physically challenging thing for me to do at the best of times."