KISS' Gene Simmons Sends Powerful Message To Queen Star Brian May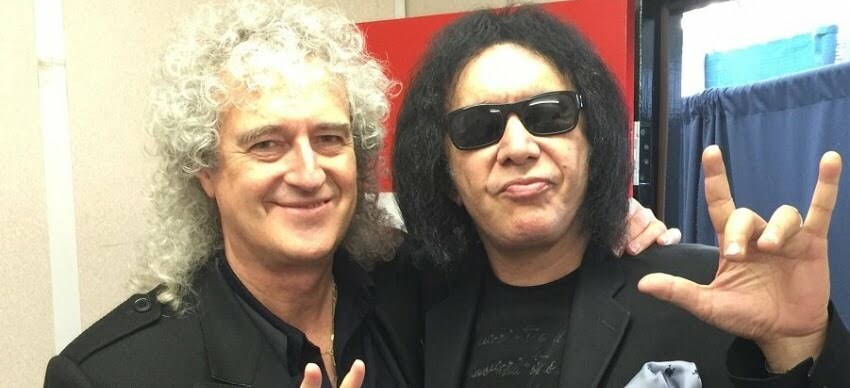 KISS bassist/vocalist Gene Simmons, who just heard the current state of health of the Queen guitarist Brian May, sent a powerful message to him and stated that happy to see his recovering.
With a sudden announcement made in the first week of May, Brian May said that he injured himself while spending his quarantine times in his garden. Yesterday(May 25), Brian May, who feels better now, informed fans about what really happened and stated that he had a small heart attack.
Recently, Gene Simmons tweeted about the Queen star and sent his respects to him with it. Gene Simmons wrote the following words: "Happy to hear Brian May has recovered. A force in music and science."
Fans and people who know Brian May replied Gene Simmons' tweet and sent their prayers and good wishes to him.
Happy to hear @DrBrianMay has recovered. A force in music and science 🤟🏼

— Gene Simmons (@genesimmons) May 26, 2020
I just heard about this on the radio. Get well soon, Brian. "Keep yourself alive" 🎸 🎶

— Bruce Greig (@Brucegreig01) May 26, 2020
I'm happy to hear he's allright. 🌹

— Christina ~J. 🌹 (@christina_fwb) May 26, 2020
We are all happy to hear that. Well said Gene Simmons referencing musician and scientist. Blessings to you and your family. ☮️❤️🙏

— Carol Davis (@CarolDa61036476) May 26, 2020