Robert Plant Admits He Is 'Still Being Overwhelmed' About Stairway To Heaven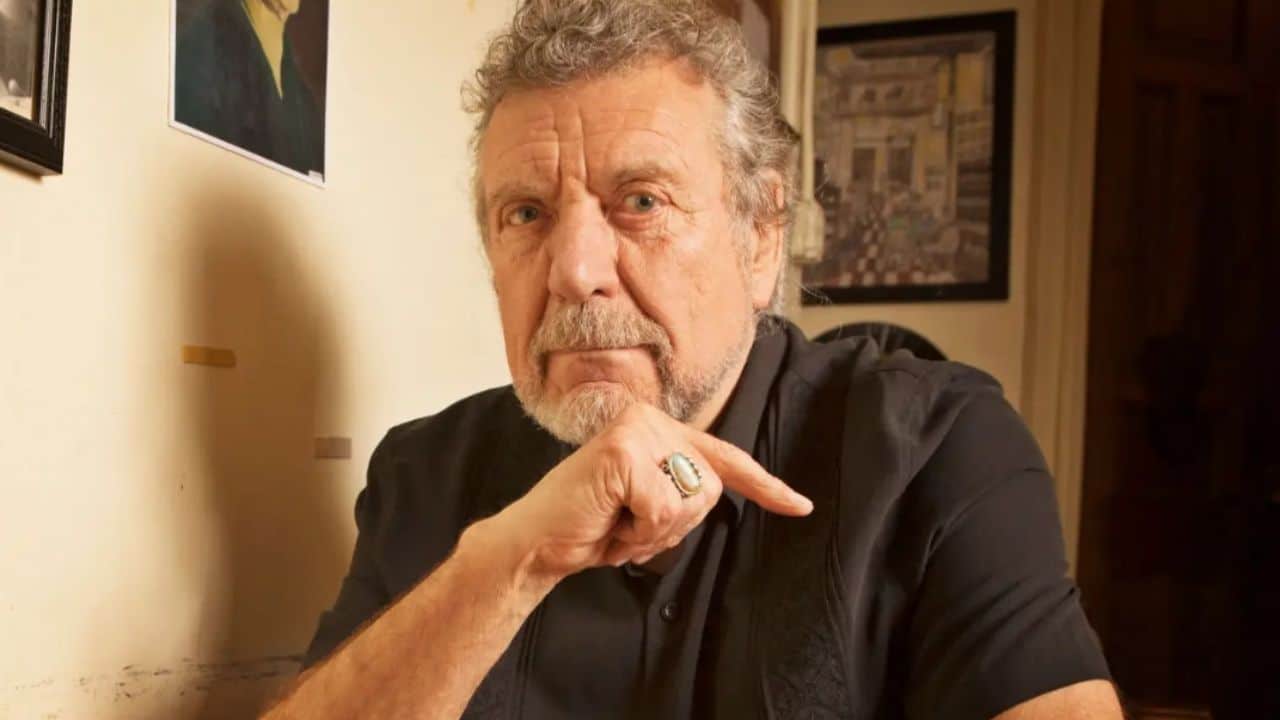 In a new interview with Rolling Stone, Robert Plant shared his current view on the Led Zeppelin classic Stairway To Heaven, admitting that he is still being overwhelmed when he listens to the song.
Formed in 1968, Led Zeppelin had always created influential stuff for people until it was disbanded in 1980. Throughout that 12-year career, it released 8 studio albums for its fans and brought unique records for them. Selling over 260 million copies worldwide in its 12-year career, the band is considered one of the best-selling rock artists of all time. As a result of its massive success, Led Zeppelin was inducted into the Rock and Roll Hall of Fame in 1995.
One of the recordings Led Zeppelin brought for music was Stairway To Heaven. Appeared on the band's Led Zeppelin IV album released in 1971, the song was composed by two legends of the band, Jimmy Page and Robert Plant. Over the years, the song was always welcomed by millions of rockers. 36 years later from its release, in 2007, it even reached number 37 on the UK Singles Chart after the band promoted its huge-known compilation album, Mothership.
However, recently, facing his youth, Robert Plant explained how much his attitude to Stairway To Heaven has changed since the song's early years in music. At first, the interviewer asked Plant to comment that the song was about selfishness. Revealing Stairway To Heaven's impact on music, Plant said that it was a song of hope.
"I have no idea," he answers. "I mean, it was such a long time ago. I used to say it in Zeppelin, 'This is a song of hope.' And it's crazy, really, because it was gargantuan at the time. The musical construction was, at its time, something very special, and I know that Jimmy and the guys were really, really proud of it, and they gave it to me and said, 'What are you going to do about this?'
"So I set about trying to write something which I suppose drops into the same idiom as something like 'The Rover' later on, or maybe 'Rain Song,' something where there's some optimism and reflection from someone who was really not [old]. I was 23 or something like that."
Robert Plant Admits He Is 'Still Being Overwhelmed' About Stairway To Heaven
He then went on to explain what's his current thoughts on Stairway To Heaven these days. Admitting that he is still being overwhelmed by the song, Plant was putting on his instinctive manner.
"So, what do I think now? When I hear it in isolation, I feel overwhelmed for every single reason you could imagine," Plant admits.
"There was a mood and an air of trying to make it through. The world is a different place. Everybody was reeling from Vietnam and the usual extra helping of corruption with politics. There were people who were really eloquent who brought it home far less pictorially and did a much better job of reaching that point. But I am what I am, and as my grandfather said, 'I can't be more 'am'-erer.'"
Back this past November, Robert Plant detailed Stairway To Heaven's plagiarism accusations against Spirit's Taurus. During the interview, Plant stated it was unpleasant for everybody. He also added his words that there are numerous chord progressions that are similar to each other.
"What can you do?," Plant asks. "I just had to sit there, I was instructed to sit directly opposite the jury, don't look at them but just don't look at anybody, just sit there for eight hours.
"As much as I am musical, I cannot comment on anything musical. I just sing.
"There are zillions and zillions of songs that were carrying the same chord progression, so it was very unfortunate, and it was unpleasant for everybody.