Here's Behind The Truth Of Vocalist & Bassist's Quitting From ICED EARTH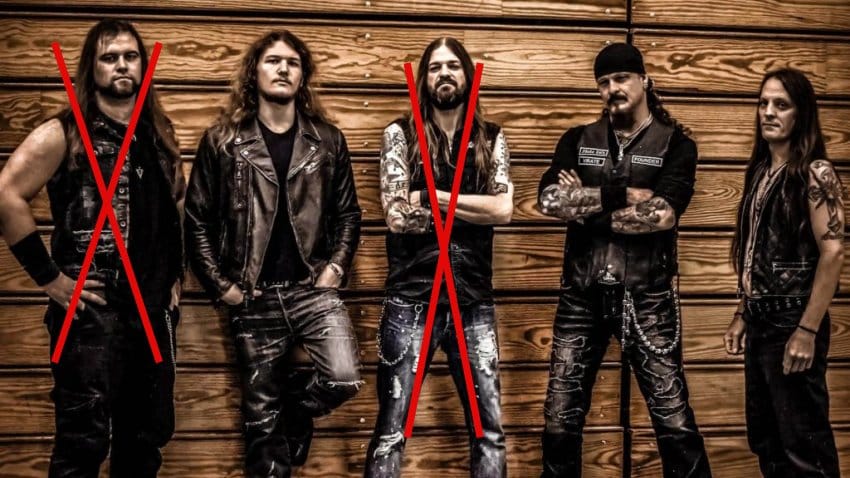 After John Schaffer's involvement in the January 6 insurrection, Iced Earth bassist Luke Appleton and vocalist Stu Block have both announced their departure from the band with the short statements they have released on their social media channels.
According to Stu Block, it is time to begin to a new chapter. Here's what he said in his statement:
"Hey all, well, there are times and events when you have to take stock and re evaluate your life, work, and trajectory for the future. That being said I have informed Jon and his current management that I must announce my resignation from Iced Earth with immediate effect.
"Before I made any personal decision I needed the last few weeks to process the situation as well as respect others in our camp processing the situation. I thank you all very much for respecting this. It's the best decision in many ways for my personal/ professional growth going forward. Time to move on, heal and prosper.
"Much love and respect to you all. Don't fret! Stay tuned for some exciting things to come! Time to embark upon a new chapter. Be good to each other."
Later, Luke Appleton posted a statement, as follows:
"In response to recent events & circumstances, I have notified Iced Earth's management and Jon that I will be resigning as the Iced Earth bassist with immediate effect.
"I would like to thank everyone who has sent me their support and love during this difficult time. Thank you!!!"