Rob Halford answers when Judas Priest will release new album: "It looks like it's 2024"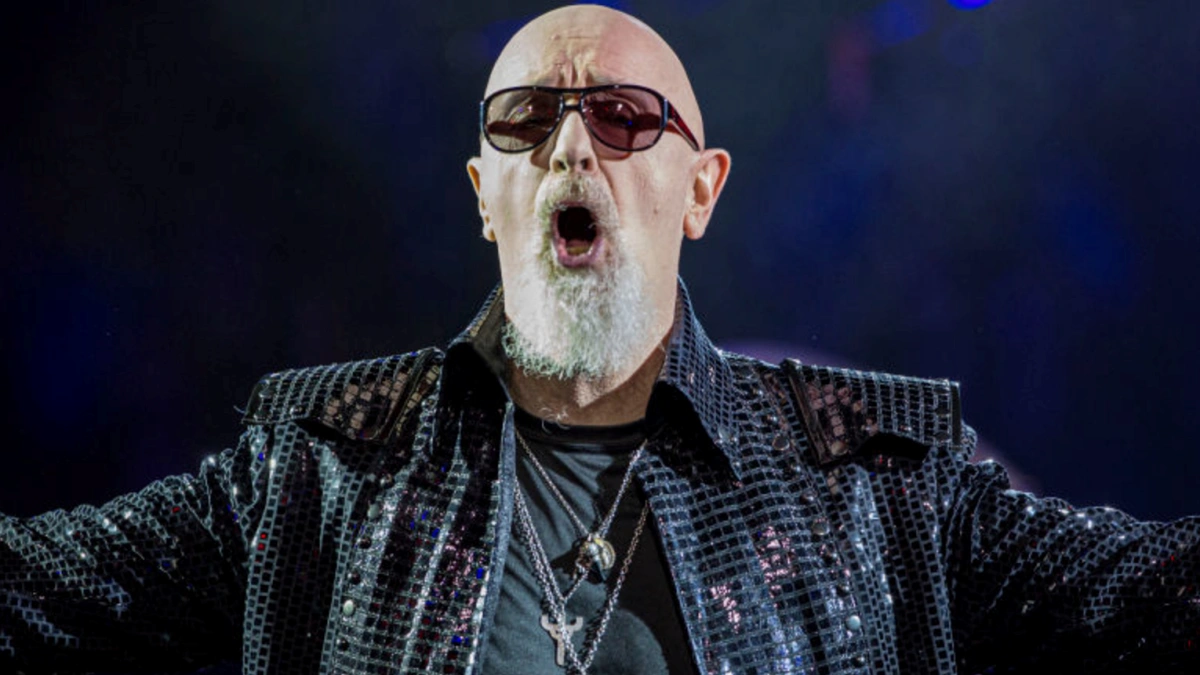 Rob Halford once again talked about the upcoming Judas Priest album during his appearance on Metal Express Radio. He answers when Judas Priest will release its new album.
Judas Priest released its debut album in 1974, named Rocka Molla. With that album, the band made its name known worldwide. They then continued to make new albums and brought best-selling albums, Turbo, Screaming For Vengeance, and British Steel. They are considered one of the biggest heavy metal acts of all time, getting many musical awards, including a Rock and Roll Hall of Fame induction. The band unleashed their latest one in 2018, which is Firepower.
However, the band has been working hard to finish their upcoming studio album. It will be a follow-up to the most recent one, Firepower, which brought Judas Priest massive success. After they received positive reviews from fans and critics on Firepower, the band decided to bring fans the same vibe but also wanted to add a new sound to the next album.
Recently, while offering an update about the upcoming album, Rob Halford said the band had now finished recording the album. He also stated that he liked the new album's sound.
"As I've been saying in these recent Zooms, they're all waiting for me, because all the music is done," the singer says. "I've got the album here in front of me, on my laptop, and it sounds fucking amazing, which you expect every musician to say. But I've really gotta do my work now and make sure that what I do relates to the great work that the guys have done."
Rob Halford reveals when Judas Priest will release the new album
In this interview, Rob Halford also answers there will be a new Judas Priest album. According to him, the new Judas Priest album will be released in 2024. He also hopes to tour with Ozzy Osbourne in May 2023 as planned.
"It'll be ready when it's ready," Halford says. "But we're trying to stick on a timeline. We're hoping to do this Ozzy [Osbourne] tour [of Europe in May]. Please, Ozzy, be well enough; I think he will be. Once we do the Ozzy tour, then we're gonna really get into the back end of finishing the record and then probably being ready to release that. I'm saying now… I did say '23. It looks like it's '24 — which isn't that far away. It's already almost February in 2023."
In November 2022, Rob Halford said the band planned to release the album in 2023, saying: "I think we can but we can't be 1,000 percent certain because the front-end planning of a release is quite complex. You have to get your calendar of events in the right order. But we're really hustling to try and get it out sometime next year." It seems that this is not possible for them now.
Judas Priest man also told Mariskal Rock in 2021 that the new Judas Priest album would be strong: "It's sounding good, man. It's sounding really strong. I'm very excited for our fans again. I think it's gonna be another great display of the passion that we still have as writers and as players to get this down and to unleash some new metal."
Source: Blabbermouth