Rob Halford Shares An Update About New Judas Priest Album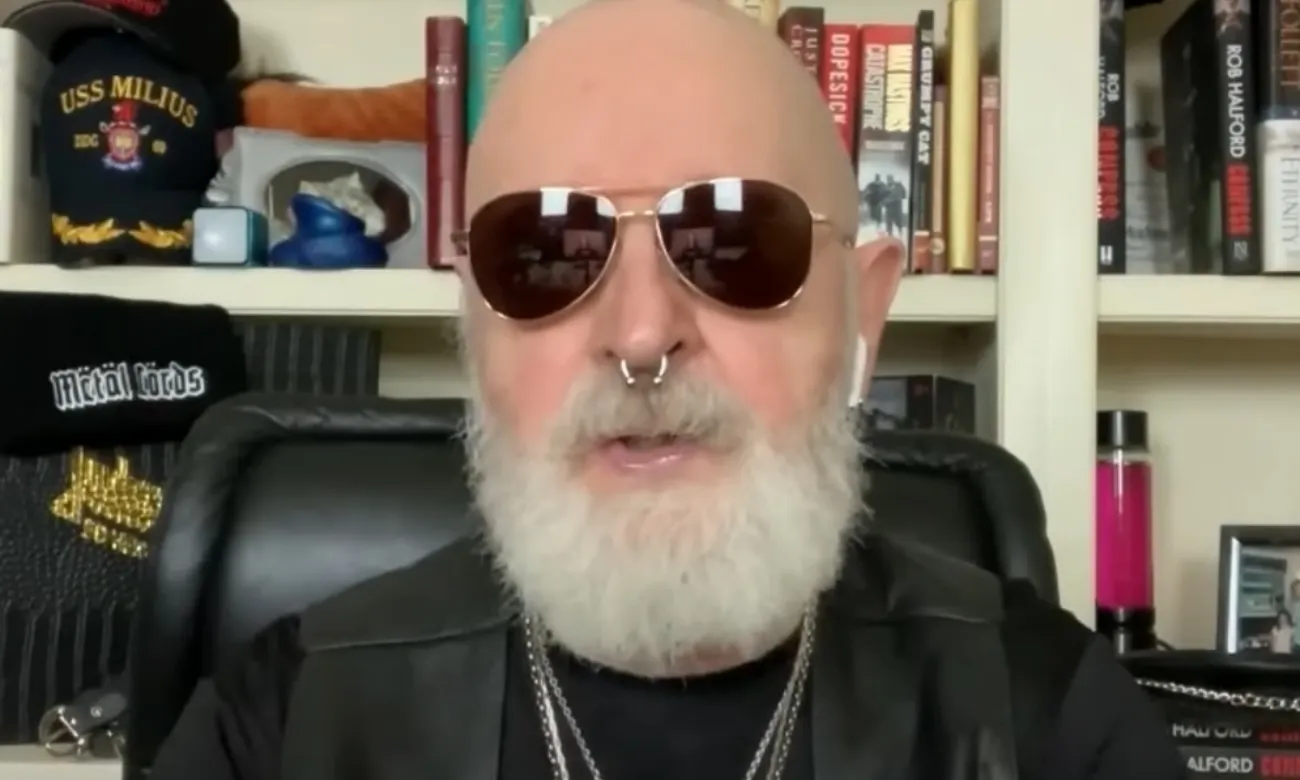 Is Judas Priest making a new album? If you want to learn the answer to that question, hear what Rob Halford said about the new Judas Priest album. He says that it will be as exciting as their previous records.
Judas Priest has been silent for about four years, as they released their latest effort in 2018, named Firepower. Since then, the band has been playing dozens of shows and has headlined a couple of tours. They also celebrated their 50th anniversary in heavy metal music following the release of their eighteenth and latest studio album. However, Judas Priest fans have been waiting for a while and want a new album from the band.
The band has been preparing to give what fans want from them. Having been making statements about the new album for months, the band states that the new Judas Priest album will be as heavy as the previous Firepower. The fans want the new album to be as strong as Firepower because they liked it so much. But the members say this will be an album in its own case, and they don't want to call it Firepower 2, as Richie says it is not Firepower 2.
Recently, Rob Halford revealed one more update about the band's new studio album during his new appearance on AXS TV. When the interviewer asked about the next album's inspirations, Halford shared exciting news about the new album.
"I can't say more of the same because that's four words, isn't it? What I mean by that is the same energy, the same vitality, the same determination, and it really is, again, another affirmation of what you love about Judas Priest," Halford says. "If you listen to any album from Priest from 'Rocka Rolla' in the '70s up to the 2000s with 'Firepower' and everything that went on between there, whether it was 'Turbo Lover' or whether it was the 'Painkiller' or '[You've Got] Another Thing Comin", all of these pinpoints connect the dots of this great 50 years of metal, this journey that we're on."
Halford then admits the new album means another tour from Judas Priest to its fans.
"It ain't over yet, folks, because that means another album and another tour," he adds. "And we can't wait to keep pouring out the metal, 'cause that turbo power isn't gonna get turned off anytime soon."
Elsewhere in the interview, Rob Halford mentioned their upcoming tour with Ozzy Osbourne. He admits that it will be a great tour.
"Finally, it is happening: Judas Priest and Ozzy Osbourne in our home country," he says. "Initially, we're kicking off a UK tour together. [It has] never been done before. It's going to be sensational to be on the stages through the UK with a dear friend of ours. It's going to be a blast."
It was not the first time Halford spoke about the new Judas Priest album. He admitted in December 2021 that "the new album will be strong."
"It's sounding good, man," the metal man told Mariskal Rock. "It's sounding really strong. I'm very excited for our fans again. I think it's gonna be another great display of the passion that we still have as writers and as players to get this down and to unleash some new metal."