KISS's Gene Simmons Admits A Fact About Eddie Van Halen Solo Mocking Ace Frehley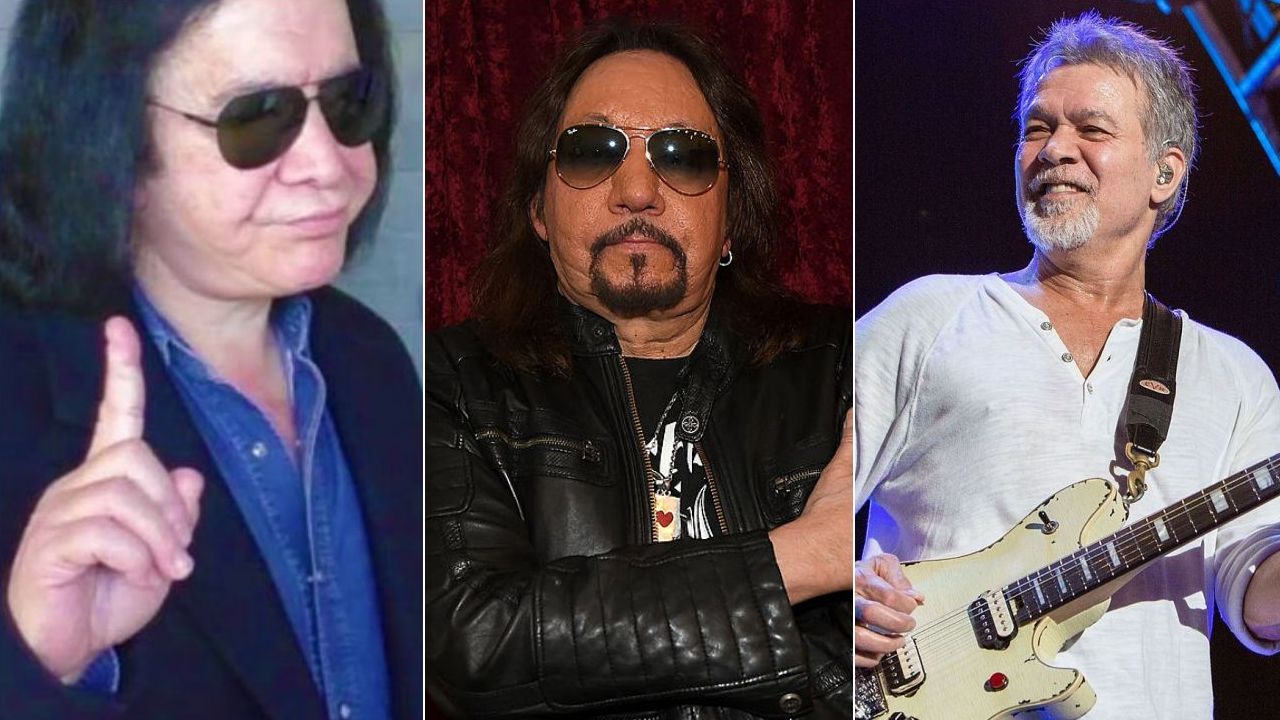 The bass player and frontman of the renowned rock band KISS, Gene Simmons, admitted a rarely known fact about the song called 'Christine Sixteen' while interviewing with Jeremy White Podcast and dropped fans' jaw.
'Christine Sixteen' is a song taken by KISS's sixth album called 'Love Gun,' which was released in 1977 and beloved by many fans. According to Gene Simmons, Eddie Van Halen has appeared on the original demos of the album with his brother Alex Van Halen.
Speaking about the solo, Gene Simmons admitted a fact and stated that he forced Ace Frehley to do that solo note-for-note. He also remembered Ace Frehley's reaction to his request and mocked him while imitating his voice.
Firstly, when the interviewer asked if he ever jammed with Van Halen in the studio, Gene Simmons replied:
"Well sure; actually, my boxset – it's actually the largest boxset of all time, called 'The Vault' – when KISS came back from Japan in the late '70s, for some reason, in the middle of the night, I couldn't get to sleep – jetlag and stuff.
"So I wound up sketching three songs; one became 'Christine Sixteen,' another one was 'Tunnel of Love,' and another one was 'Got Love for Sale.'
"And often I'd get in and play all the instruments, but it would take forever 'cause I'm not a great drummer.
"So I called up the guys, and both Alex and Edward showed up at the studio late at night/early morning, and we cut those three songs.
"In fact, one take, Edward did a solo on 'Christine Sixteen' that was so good I forced Ace to do that solo note-for-note. So the solo that you hear on 'Christine Sixteen' is note-for-note the Eddie Van Halen solo from the demo."
When he touched Ace Frehley's reaction, he said that he plays Jimmy Page's licks, "[Imitates Ace's high-pitched voice] 'I don't wanna play anybody else's thing!' What – you're playing Jimmy Page's licks, what's the difference?"
Watch the interview below.