Richie Faulkner On Next Judas Priest Album: "It's Not 'Firepower 2′"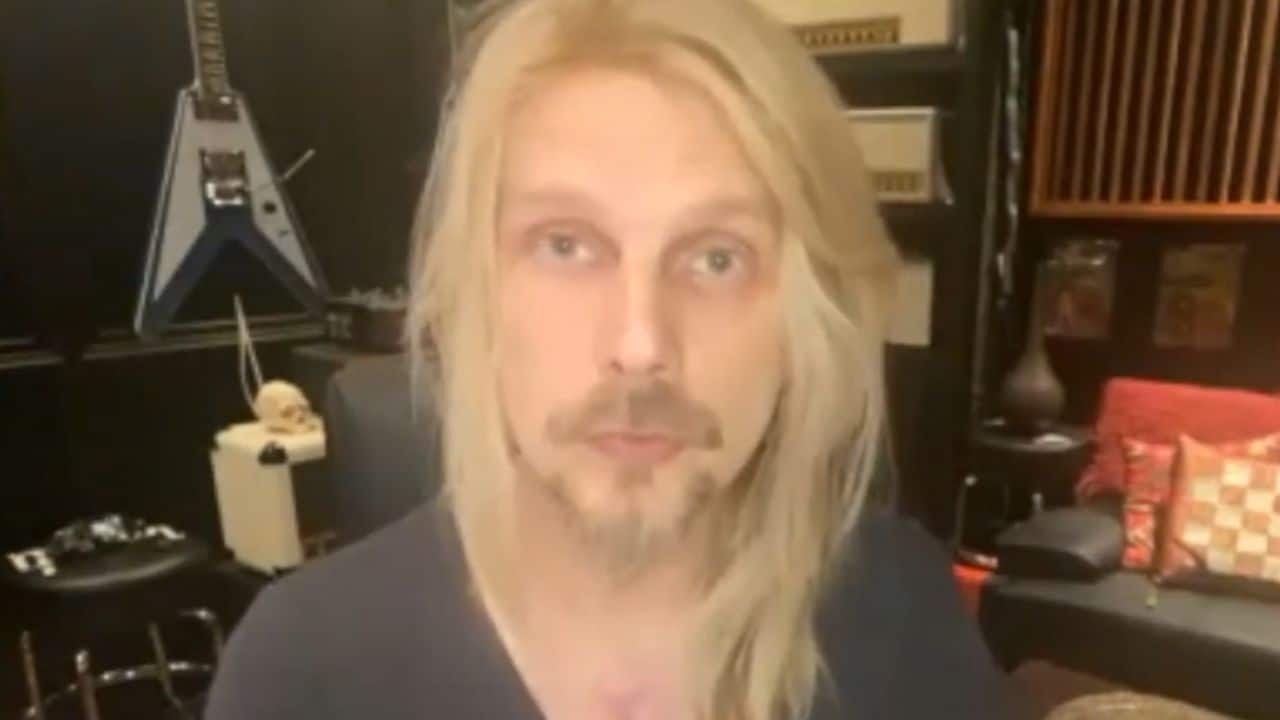 Richie Faulkner has recently sat with The Entertainment Outlet to discuss the upcoming studio album of Judas Priest. He answered the fans' expectations from the new album, saying that it is not Firepower 2, so people must think of it while listening to it.
Being around and leading the heavy metal genre since 1969, Judas Priest released its most recent studio album in 2018, named Firepower, which marked the band's eighteenth studio album. For a while, the band has been preparing to thrill up its fans on the upcoming studio effort, which will be a follow-up to their much-loved, Firepower. As Judas Priest fans loved the band's latest album, Firepower, describing it as one of the heaviest records of the band, they expect from the band that the new album sounds as same as Firepower.
Recently, Richie Faulkner opened up about the recording process of the new Judas Priest album, as well as touched on the tough times the band dealt with. Revealing that the band has recorded drums, bass, and guitar parts for the upcoming album, Faulkner said they should be careful because Rob Halford needs to protect his voice for their upcoming United States shows.
"We've been trying to get it done," Faulkner said (as transcribed by MetalCastle.net). "The first obstacle was the pandemic because we couldn't get together and do it as a group. And then, when the pandemic restrictions were lifted, we could go out on tour. So the next obstacle, if you wanna call it that, was the tour. So we had to go out and tour and record bits and pieces in between the tour legs. So we've got drums done, we've got guitars done, we've got the bass done.
"I think the main thing we have to do now is vocals. So we've got the United States leg of the tour coming up, so Rob's gotta protect his voice and use his voice sparingly before that. I mean, we've got [shows in] the United States, and we've got [shows in] South America, which takes us into December. So maybe in the New Year, we can start working on vocals."
Richie Faulkner Says Next Judas Priest Album Is Not 'Firepower 2'
Richie then mentioned fans' expectations, sending his words to people who expect the next album sounds as same as with Firepower. He said that it would not sound as same as with it, as it has its own sound.
"Andy Sneap was texting me this morning," he continued. "He was saying it sounded solid [and] confident. I know people love this stuff on socials, but it's not 'Firepower 2'. It's its own thing. Some people might like that, [and] some people might hate that."
Faulkner then underlined that the album sounds confident and solid. He also showed off his excitement in promoting the album to the world.
"When you read the socials, people read comments like that, and they know what the album sounds like straight away," Faulkner comments. "I don't know how they do that. But it's all good. It means they're invested in Priest, and they're invested in the new music. But as he said, it sounds confident, it sounds great and solid.
"It's always good as well when you've got something like this and no one's heard [of] it. So you're excited to release it to the world. You want the world to hear it, but they haven't heard it yet. So it'll be great for the world to hear it [the record]. They might hate it. But it's still exciting."
Elsewhere in the interview, Faulkner recalled his early days with the band. He took fans back to his first music rehearsals with the band took place a week without Rob Halford. And then Rob showed up, and he felt pretty excited, as he said.
"I remember one of my first memories from rehearsals was when Halford showed up for the first time," he recalls. "Because I think we did a week of music rehearsals without Rob. And then Rob showed up a week later. And I remember when he showed up – you know, that voice goes on top of everything. It wasn't funny, but it was like; it was so endearing like that's the voice we've grown up with. It was almost funny to be in a room. And the voice is coming from there. You know what I mean? It was unbelievable. It was almost unreal."