Richie Faulkner Answers Whether Judas Priest Dismissed Glenn Tipton On New Album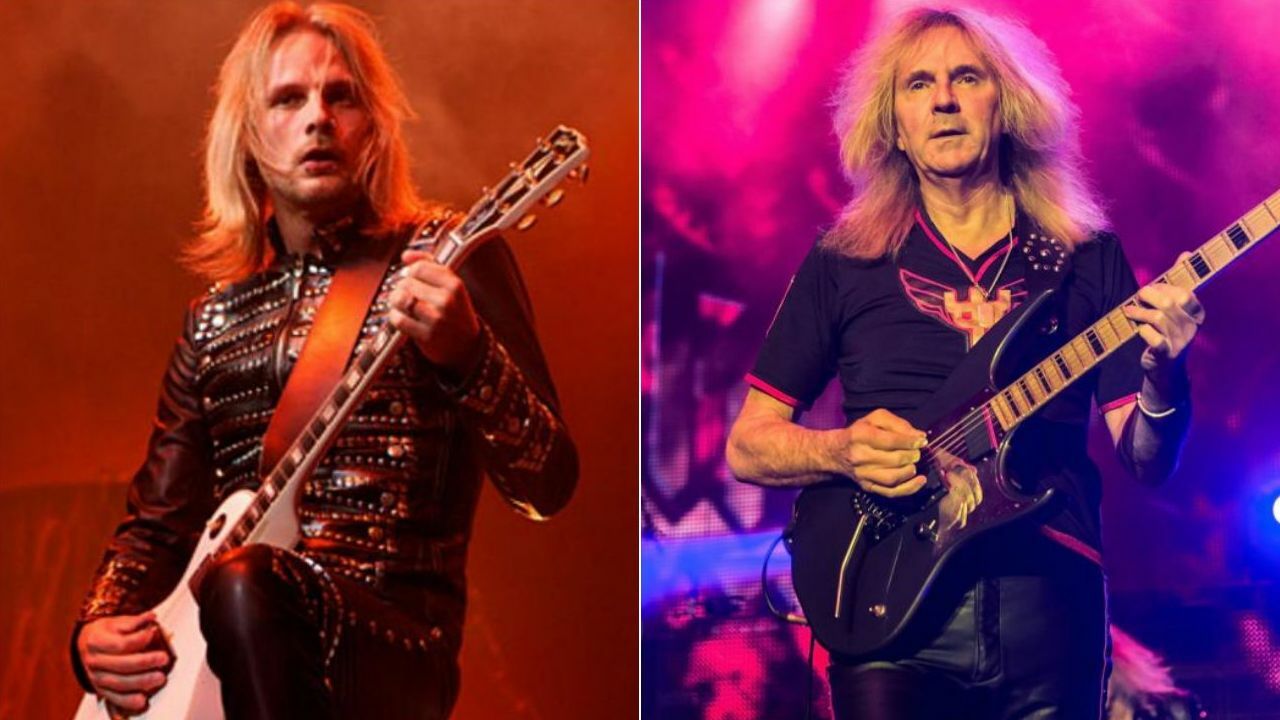 Richie Faulkner has answered whether Judas Priest dismissed Glenn Tipton on the new album.
Judas Priest guitarist Richie Faulkner has just touched on the band's Parkinson's disease-afflicted guitarist Glenn Tipton and answered if they dismissed him on the new album.
Richie Faulkner had joined the heavy metal pioneer in 2011, replacing the band's original guitarist K.K. Downing. Throughout his career with Judas Priest, Faulkner appeared on four studio albums of the band, including Epitaph, Redeemer of Souls, Battle Cry, and the highest-charting album, Firepower.
As some of you might remember, Glenn Tipton had announced on February 12, 2018, that he was diagnosed with Parkinson's disease, which he was first diagnosed in 2008. After the announcement, Tipton had also said that he would be sitting out touring activities in support of the band's eighteenth and latest album, Firepower.
Previously commenting on Judas Priest's Rock and Roll Hall of Fame issue, Richie has made a new appearance on The Five Count to talk about his band's forthcoming album. When the interviewer asked him if Glenn is still a part of the band's upcoming album, Richie said he's still got his creative songwriting ideas.
"Absolutely," he said. "When Glenn found out about Parkinson's, we went out on the road for 'Redeemer Of Souls', and then after that, it got a bit too much to be able to do the whole touring cycle, as we're all aware.
"But he's still got his mind, he's still got his creative ideas, and if he's having a down day where the challenge of the guitar is a bit too much, then he can still direct his ideas and I can play them for him. If he's saying, 'No, we need another note there,' or, 'I'm hearing something in my head,' we can communicate that way.
So the key ingredient, and we're lucky to have it, is Glenn's creative mind. As I said, even if he's having a down day, he can still get those ideas across and be involved and scratch that creative itch that he has, which, in turn, creates a better, more fleshed out Judas Priest album."
Richie Admits Judas Priest Has Tons Of Stuff To Record
Elsewhere in the conversation, the interviewer asked Richie that whether he speaks about the progress of the songwriting sessions of the forthcoming album of Judas Priest. Admitting that his band has tons of stuff to record, Richie added there will be a new Priest in the future.
"It's been challenging, obviously, with everyone being split up over the last eighteen months due to the pandemic," he continued. "We've had some ideas for a long time now, but we were unable to, obviously, get together and put these ideas down in the studio.
"So we've got a collection of songs relatively there; they'll take a bit of work, a bit of magic dust from the producers, and we've gotta get in there to record 'em, but we've got a ton of stuff that we just wanna get in and record.
"So we're really excited that hopefully we can all get together soon and get that done. So, yeah, there'll be new Priest in the near future, I'm sure."