Richie Faulkner has shared his honest opinion on Judas Priest and its Rock and Roll Hall of Fame issue.
Judas Priest guitarist Richie Faulkner has broken his silence on his band's induction into the Rock and Roll Hall of Fame and stated that it means nothing when Judas Priest and Iron Maiden aren't in.
Richie Faulkner joined the heavy metal pioneer in 2011, replacing the band's original guitarist K.K. Downing, who's been working hard for his side project K.K's Priest. Throughout his career with Priest, Faulkner appeared on four studio albums of the band, including Epitaph, Redeemer of Souls, Battle Cry, and the highest-charting album, Firepower.
For over the years, as well as the bands like Iron Maiden and Judas Priest, some rock and metal bands have been nominating into the Rock and Roll Hall of Fame but fail to join. This past May, the Rock and Roll Hall of Fame was criticized harshly by rock fans when Iron Maiden failed to join against the rapper Jay-Z.
Also, as you remember, Judas Priest was on the ballot to be inducted into the Rock and Roll Hall of Fame but failed to join. Richie Faulkner had blasted Rock Hall after his band's failing and said they had no credibility.
Recently, the band's 10-year guitarist Richie made a new appearance on Guitar World to discuss Judas Priest's current plans, also touching on their future. Opening up about his band's future, Faulkner stated that Priest's future is quite bright.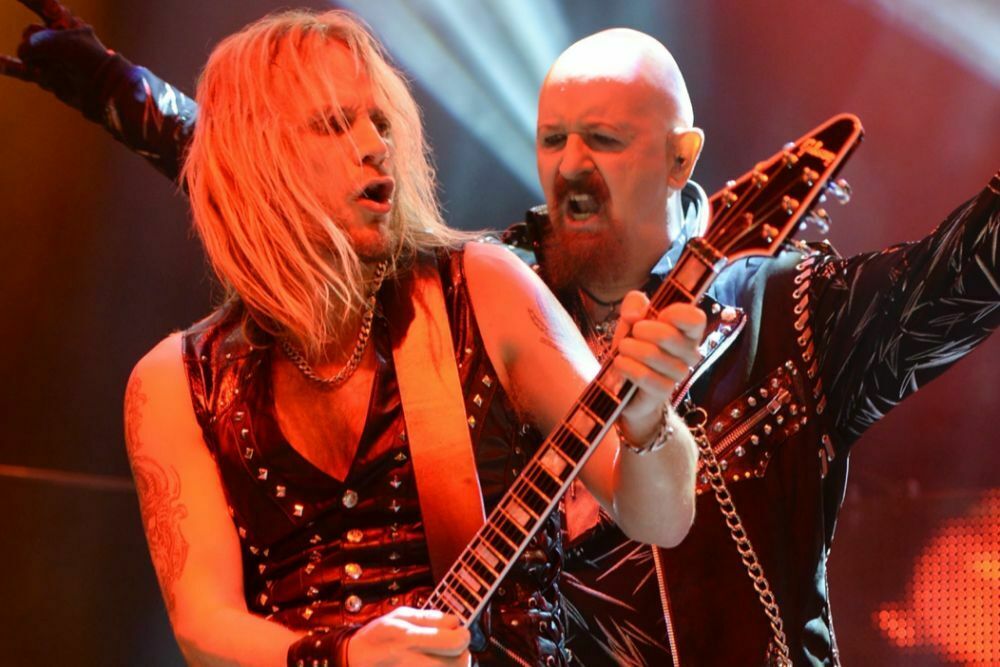 "As you know, we're just about to embark on our first American tour in two years," he said. "So that's the immediate future. We've all been out of work facing struggles because of the pandemic. So, to be back out in the US taking this production out is incredible.
"Also, as I said, we want to try to get some time soon to start putting down songs for the new record. And then hopefully, we will tour that, as well. Nothing is set in stone, but if we start the next tour cycle now, it will go on for the next 18 months, get in the studio, put it out, and do it again.
"The future for Priest is looking quite bright at the moment. Just get out on the road and start getting some shows under our belt."
Judas Priest Star Richie Faulkner Says Inducting Into Rock Hall Is Not Important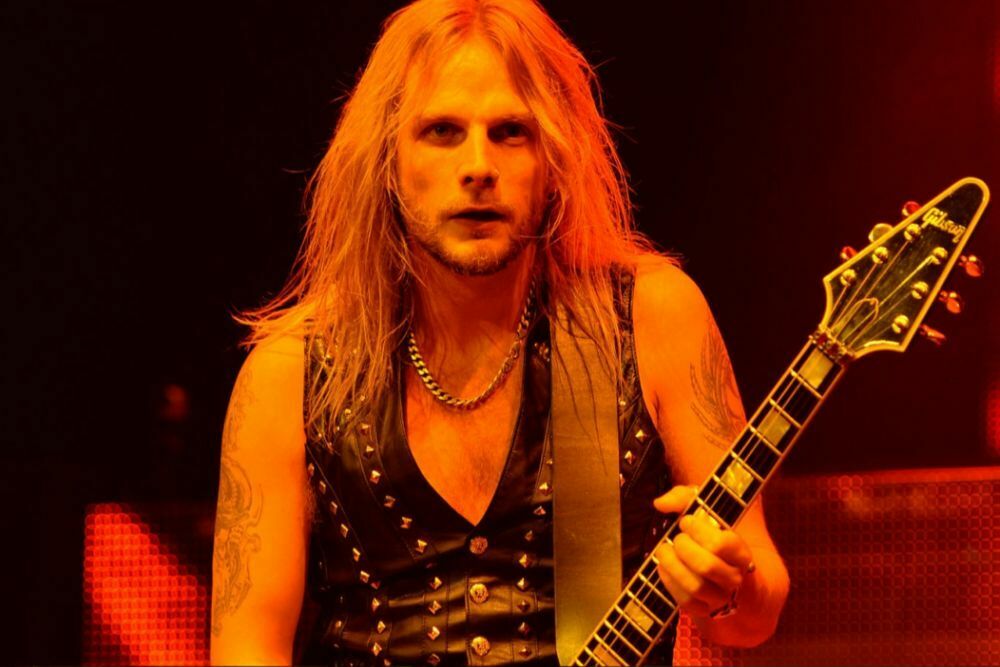 Elsewhere in the interview, Faulkner was asked what he thinks about his band's failing on the Rock and Roll Hall of Fame issue. When the interviewer asked, "Why do you think Priest has not yet been admitted into the Rock and Roll Hall of Fame?" Faulkner said it means nothing when bands like Iron Maiden and Judas Priest are not in.
"I don't know," he reveals. "And I don't think it means much, anyway. It's my own opinion – it's not the opinion of the band or anyone specific in the band – but I just think if you have an institution called 'The Rock & Roll Hall of Fame' and bands like Priest and Iron Maiden aren't in there, it almost means more to not be in it.
"And I think to be carrying on and blazing forward with new music and new tours after 50 years, loved by the fans and being given that lifeblood by the fans for 50 years, I think that is more of an accolade than any ornament on a shelf.
"We'll see what happens, but it doesn't really mean much to me."