Exodus Legend Gary Holt: "Kick Cancer's Ass"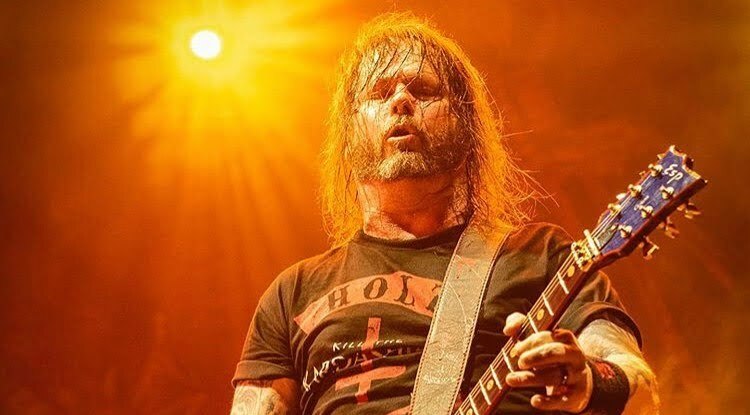 Rockstar University's long-time Stage Manager Kirk Nystrom is currently fighting 2 types of cancer and undergoing chemotherapy before surgery to hopefully remove the cancerous tumors. Exodus' legendary guitarist Gary Holt has just sent a photo through his Instagram account and support Kirk Nystrom Benefit Show, which will take place at Rock Star University House of Rock on January 4, 2020.
The Butlers, Kingsborough, Dylan D Waltz, Members of Vain/Stone Juju/Featherwitch, and more special guests will be appeared live at the event.
READ: EXODUS' GARY HOLT SHARES RARE PHOTOS FROM SLAYER'S FAREWELL TOUR
"Yo!!! Benefit for a good friend in Sonoma County, for all you Bay Area people. Pitching in for a great cause at the House of Rock in Santa Rosa! The Butlers are playing as well as others, get out there and help some people out, and have a kick ass time while you're doing it," he wrote in the description of the photo.
Here's the photo:
https://www.instagram.com/p/B61irfgnCme/?utm_source=ig_web_copy_link