Jason Newsted On The Songs He Played With Metallica: "That Was All Pretty Busy Motorhead-Fueled Stuff"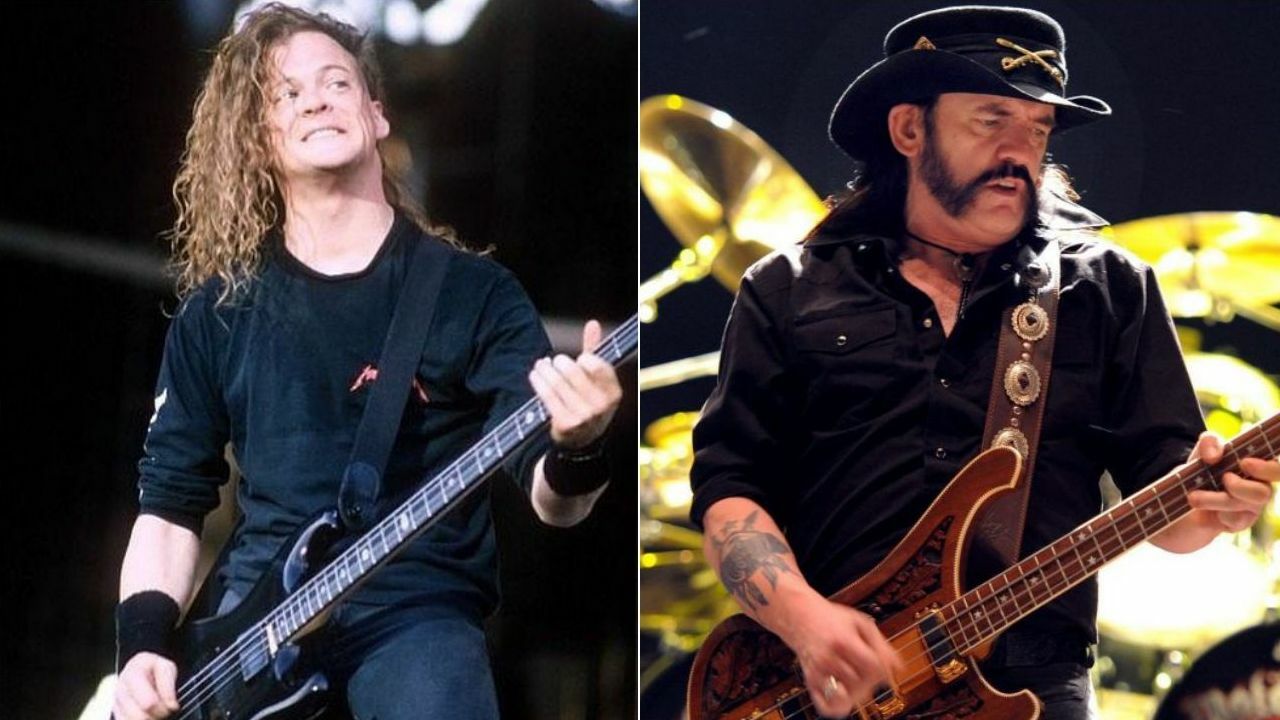 Jason Newsted has mentioned Motorhead while discussing the bass line he recorded on The Black Album.
The American musician Jason Newsted, known for his tenure with the heavy metal band Metallica, recalled the recordings he made with Metallica and mentioned the late musician Lemmy's band Motorhead.
Beginning his musical career in 1981, Newsted, who certainly had a different look than his bandmates in Metallica, had joined the pioneer of heavy metal band Metallica in 1986. Sharing the stage for 15 years with Metallica, Jason recorded four studio albums with them. The bands …And Justice For All, self-titled Black Album, Load, and Reload albums were among those albums.
Parting ways with Metallica, Jason appeared in several albums of different bands. He was a member of the bands Echobrain and Voivod in addition to his touring tenure with Ozzy Osbourne. Also, Jason Newsted was inducted to the Rock and Roll Hall of Fame as a member of Metallica 8-year after he parted ways with the band.
However, in his recent interview on Talk Toomey, Newsted looked back on the band's The Black Album-era, on the eve of the release of The Blacklist. He mentioned the bass lines he recorded on My Friend Of Misery and respected Motorhead.
"Nothing too crazy, conscious, or anything like that," Jason said. "I was in my house in Walnut Creek, California, the house that 'Justice' built, and I just got my Spector bass, the first one.
"I was in the living room playing this mellow pretty thing. Up to that time, the songs that I listened to, or played with Metallica, or anything, that was all pretty busy Motorhead-fueled stuff.
"So my girlfriend at the time heard that thing in between a bunch of rattling shit and really liked it.
"And so I developed it in a three-minute, three or four-minute piece, revolving, three parts revolving, kind of like a little trance deal."
Jason Newsted Says The Track Blackened Was Weird
Jason later went on to reveal the thing he did not understand about James Hetfield, Kirk Hammett, and Lars Ulrich. He also stated that the band's beloved song Blackened was weird a little bit.
"The demos or the idea tapes that I would give to Lars and James were just basslines rattling about," he said.
"And so I think that within that, the mellowness of that, one and the trance-ness of that, one took their attention more than just the kind of same stuff that was around it.
"And I think they were always attracted to my unorthodox kind of thing, it was quiet, a few steps away from where Kirk [Hammett, guitar] was writing or James's writing.
"Like 'Blackened' and stuff, no idea of any kind of music theory, whatever. That just is dexterity and it seemed fast, and it was off, and weird. So let's go with that."