Rex Brown Defends Phil Anselmo Whom Vinnie Paul Indirectly Blamed For Dimebag's Death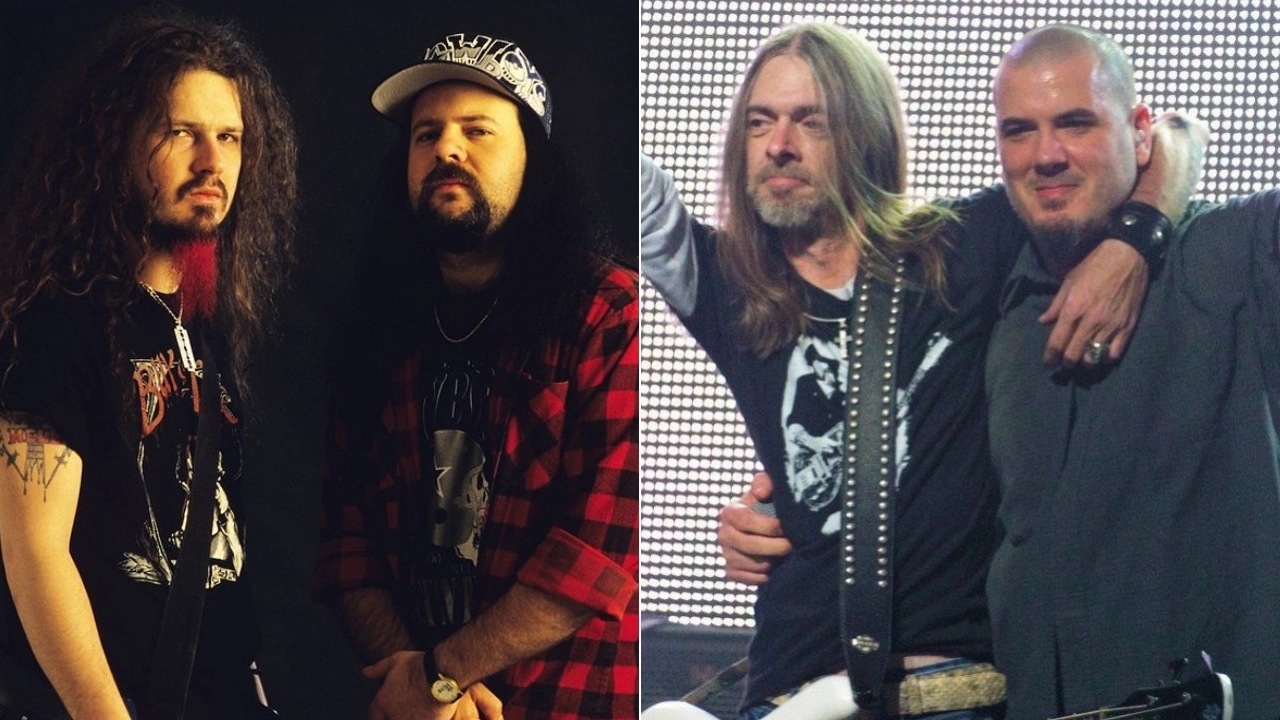 Pantera bassist Rex Brown has made a recent appearance on the Gibson TV's Icons and touched upon the discussion that said Vinnie Paul indirectly blamed Phil Anselmo for Dimebag Darrell's death.
As some of you might know, Pantera was disbanded in 2003 following personal issues between the band members. The tension allegedly began in late 2001 when Phil Anselmo told Vinnie Paul that he would take a year off following the band's events. At the time, Phil Anselmo had not acted what he told and had made new recordings with his side projects, Superjoint Ritual and Down. This broke Vinnie Paul and Dimebag Darrell, but the duo was still waiting for Phil for an indefinite period of time. Finally, Pantera was disbanded by the Abbott brothers in 2003.
Following the disbandment of Pantera, Vinnie Paul and Dimebag Darrell founded a new band called Damageplan and released their new album during their early months. By the end of the year, while Damageplan met with fans at Alrosa Villa in Ohio, a young man named Nathan Gale showed up on stage and killed Dimebag Darrell for no reason. At the time, it was reported that the murderer had schizophrenia and was upset over Pantera's breakup. According to some of Gale's friends, Gale told them that he had some lyrics that Pantera stole for their own.
Shortly before Dimebag Darrell was murdered, there was an appearance Phil Anselmo made on Metal Hammer in 2004. Elsewhere in the interview, there was a quote taken by Anselmo himself, following, "Physically, of course, he deserves to be beaten severely." Many people said that Gale took courage from Anselmo's words and killed Darrell after that. Moreover, Vinnie Paul indirectly blamed Phil following his words and thought that was the reason why his brother died.
However, during his recent interview with Gibson TV, Rex Brown reflected on Dimebag Darrell's passing and Vinnie Paul's blaming Phil Anselmo.
"The Phil thing," Rex started. "Yeah, it just got gnarly [between them]… We don't talk about that shit in the fucking press, fellows."
He said that he disagreed with what Vinnie Paul thought about Phil Anselmo. He also commented on the murderer, naming him "a nut."
"[Vinnie] would not have anything to do with Phil — period," Rex added. "He thought that that was the reason his brother was dead. I disagree with that. I think this was a nut that had already been out there planning and premeditating whatever move he was gonna make."
Concluding, the bassist mentioned his friendship with Vinnie Paul, saying: "Vinnie and I, we would exchange pleasantries over… Let me just put it this way. I know he loved me, and I loved him. That's all I need to know."
Elsewhere in the interview, Brown talked Pantera's view on Slayer, which was disbanded in 2019: "You don't go on after a band like Slayer, Jack, anytime. You better be on top of your game. That was the band we were always scared of — always."
Pantera announced its reunion with the remaining members – Rex Brown and Phil Anselmo – this past July and was joined by Zakk Wylde on guitars and Charlie Benante on drums. The band played its first show in 21 years on December 2 in Mexico. At press time, the band's next step is Knotfest Chile, which will be held on December 11, 2022.