Randy Rhoads' Epic Stage Pose Revealed By Ozzy Osbourne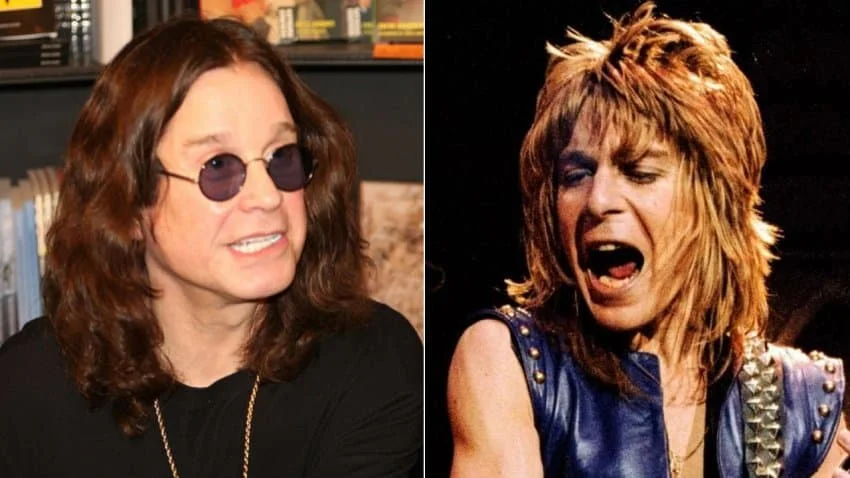 While sharing some posts to keep fans informed about his current state of health, Ozzy Osbourne updates his social media account this time by sharing a photo of Randy Rhoads. They were on stage and looked epic.
As some of you who follow Ozzy Osbourne might know, he uses social media channels to communicate with fans. He also shares a moment with Randy Rhoads several times in a month and mourns his former bandmate.
In a recent social media photo shared by Ozzy Osbourne, Randy Rhoads and The Prince of Darkness were on stage side by side. While Ozzy Osbourne raising his hands up to the sky, Randy Rhoads was performing and yelling out to the crowd.
Mourning Randy Rhoads, Ozzy Osbourne added a piece of words in the caption, reading, "With Randy."
Under Ozzy Osbourne's tweet, people sent some words to respond to his post. A fan named Robby mourns Randy Rhoads, saying, "The greatest guitarist man kind may ever possibly know. Randall William Rhoads (December 6, 1956 – March 19, 1982)."
You can find the tweet shared by Ozzy Osbourne below.
with Randy pic.twitter.com/K5Cz6zhR6C

— Ozzy Osbourne (@OzzyOsbourne) March 9, 2021
Ozzy Osbourne with Randy Rhoads
Except for his career with Quiet Riot, Randy Rhoads, who has passed away due to the plane crash while on tour with Ozzy Osbourne in Florida in 1982, played a golden career with Ozzy Osbourne.
He came to prominence with Ozzy Osbourne to perform on his several tracks, including "Crazy Train" and "Mr. Crowley."
Randy Rhoads is also performed on Ozzy Osbourne's "Blizzard of Oz" and "Diary of a Madman" albums.