Eddie Van Halen's Epic Moment Revealed By Sammy Hagar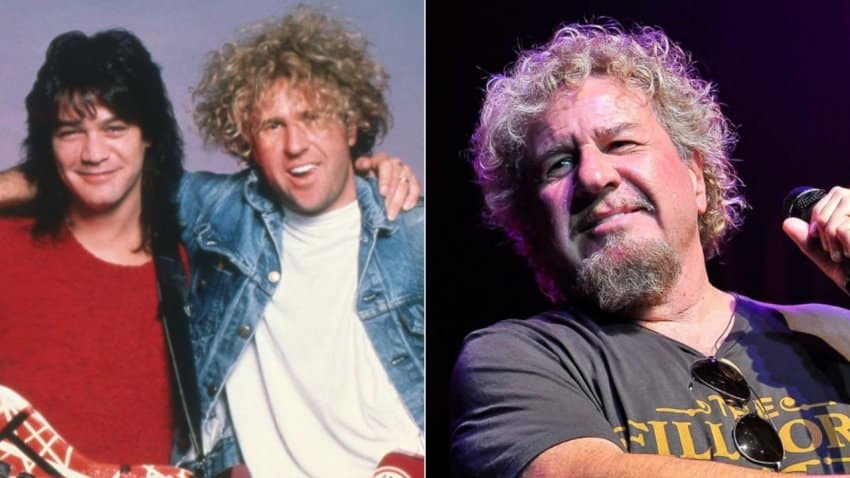 As time keeps ticking, Sammy Hagar, former singer of the world-famous rock band Van Halen, keeps being active on social media. He shared a golden photo of Eddie Van Halen to remember the band's 5150 tour-era.
As some of you might know, Sammy Hagar was a member of Van Halen from 1985 to 1996. Later, in 2003, he returned to the band for a two-year reunion and left in 2005. During his Van Halen career, Sammy Hagar was beloved by many rockers.
However, in a recent Instagram post, Sammy Hagar contacted fans to mock the photo he shared and to reveal an epic moment of Eddie Van Halen.
In the photo, all Van Halen members were laughing. According to Sammy Hagar, it was about the band's bassist Michael Anthony's joke. In addition to the joke, Eddie Van Halen looked so young and was paying attention by fans.
"Aaah finally found a shot where Mikey got the joke," Sammy Hagar captioned. "We took the backstage party onto the stage and shared it with the fans. #Backstage #Onstage #VanHagar."
In the comments of his social media post, Sammy Hagar answered a piece of questions that asked by fans. When a fan asked, "What is your favorite song you wrote with Van Halen?", Sammy said, "Impossible question."
Later, when a fan asked, "Favorite tour from your years with Van Halen?", Sammy replied, "Without a doubt for unlawful carnal knowledge, that's when I met Kari."
You can find the photo below.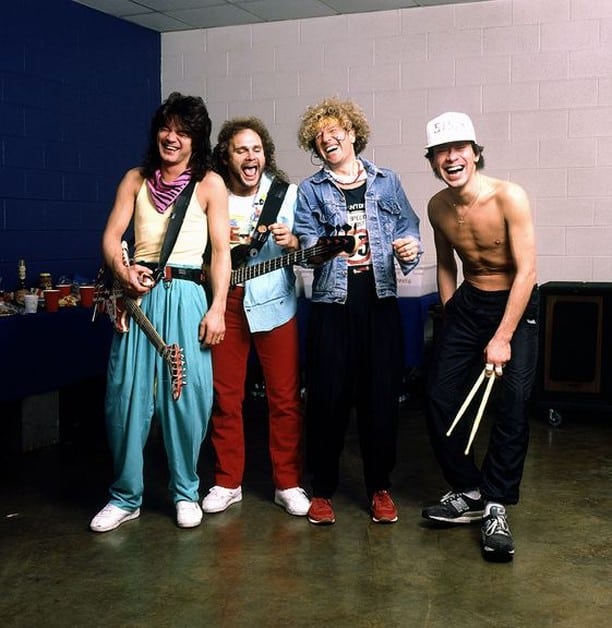 Eddie Van Halen's tragic passing
As reported on October 6, 2020, Eddie Van Halen has passed away due to brain cancer in Santa Monica, California. He was 65.
Eddie Van Halen was beloved by many rock & roll listeners. Many important artists including, Slash, Metallica, Motorhead, Brian May, Flea, John 5, Roger Taylor, Kirk Hammett, Gary Holt, Nita Strauss and more paid their tribute after his passing.
Eddie Van Halen's wife Janie Van Halen, his son Wolfgang, his ex-wife Valerie Bertinelli, and Eddie Van Halen's drummer, Alex, was alongside him just before his passing.