Ozzy Osbourne Sends A Rare Photo To Mourn Motorhead's Lemmy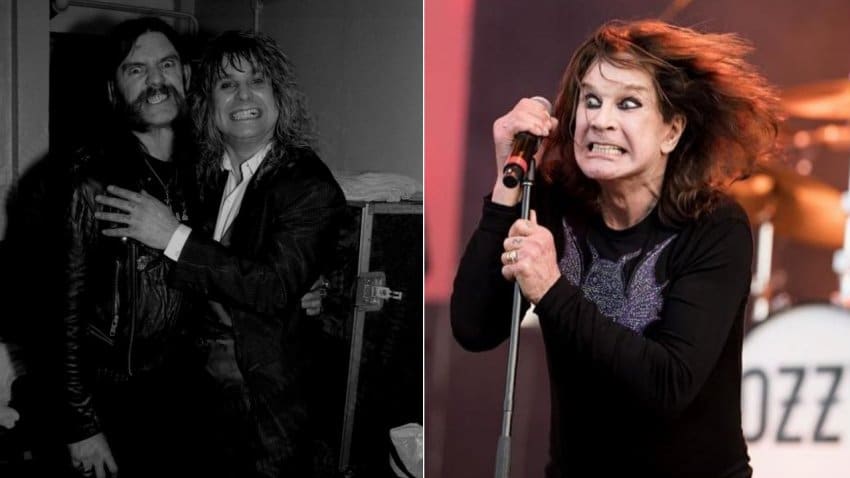 Ozzy Osbourne, who came to prominence with Black Sabbath, keeps himself active on social media and contacts fans who follow him through his social channels.
As some of those who follow Ozzy Osbourne closely, the 72-year-old musician battles against bad luck and unfortunate health issues. But luckily, Ozzy Osbourne winning his war against bad luck alongside his fans and their support.
However, while sharing some photos to communicate with fans, Ozzy Osbourne has shared a throwback photo including Motorhead's Lemmy and mourned him by sending a rarely-known photo.
In the photo, Ozzy Osbourne and Lemmy were together and looked so young. Their style was paying attention to by fans who love them. While Ozzy wore a fringed sweat, Lemmy was with his iconic shirt.
Speaking about the photo, Ozzy said, "With Lemmy @myMotorhead."
Under Ozzy Osbourne's post, people have sent some tweets to comment their style.
While a fan Sephora said, "This angle makes Lemmy look like a busty chick with a mustache. He pulls it off well, too."
Another fan said, "Ozzy looks so young and healthy. I love Ozzy and Lemmy. Motörhead backed up Ozzy at the Kerrisdale Arena in #Vancouver on the "Blizzard of Ozz" tour."
Here's the photo shared by Ozzy Osbourne:
https://twitter.com/SephUddin/status/1368383160321511426?s=20
Ozzy Osbourne is hard at work on his upcoming effort
Currently, the rock legend Ozzy Osbourne is hard at work for his upcoming solo effort, which follow-up to his twelfth and latest solo album, Ordinary Man. According to him, bad luck or health issues cannot stop or make him retire.