Queen's Brian May Talks On Duane Eddy: "Guitar Legend And Inspiration"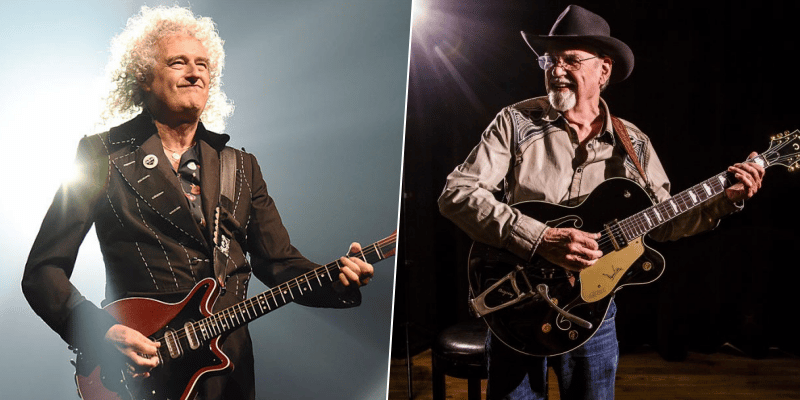 The 50-year rock band Queen guitarist Brian May has celebrated the American guitarist Duane Eddy's 82nd birthday through his social media accounts by calling him as "guitar legend" and "inspiration."
In the post he shared, there was a six-photo collage. In the first photo of the collage, Brian May was with the Duane Eddy. Also, In the continuation of the photos, Brian May revealed some of the rarest photos of him.
Brian May put the following letter for the celebration of Duane Eddy's birthday: "HAPPY BIRTHDAY DUANE EDDY!!! Guitar legend and inspiration. The Twang is still the Thang!!! Here's a treasured pic of me and Mr Eddy when he came to see us on tour in August 2017. Makes me wistful. It seems like a lost world. Hope you have a great day Duane."
In the comments of the post, many fans sent their good wishes to legendary guitarist Duane Eddy. Also, a fan named Ellie Haddock said that she shares her birthday with the legend.