Brian May Mourns Freddie Mercury: "He Was A Wonderful Force Of Coherence"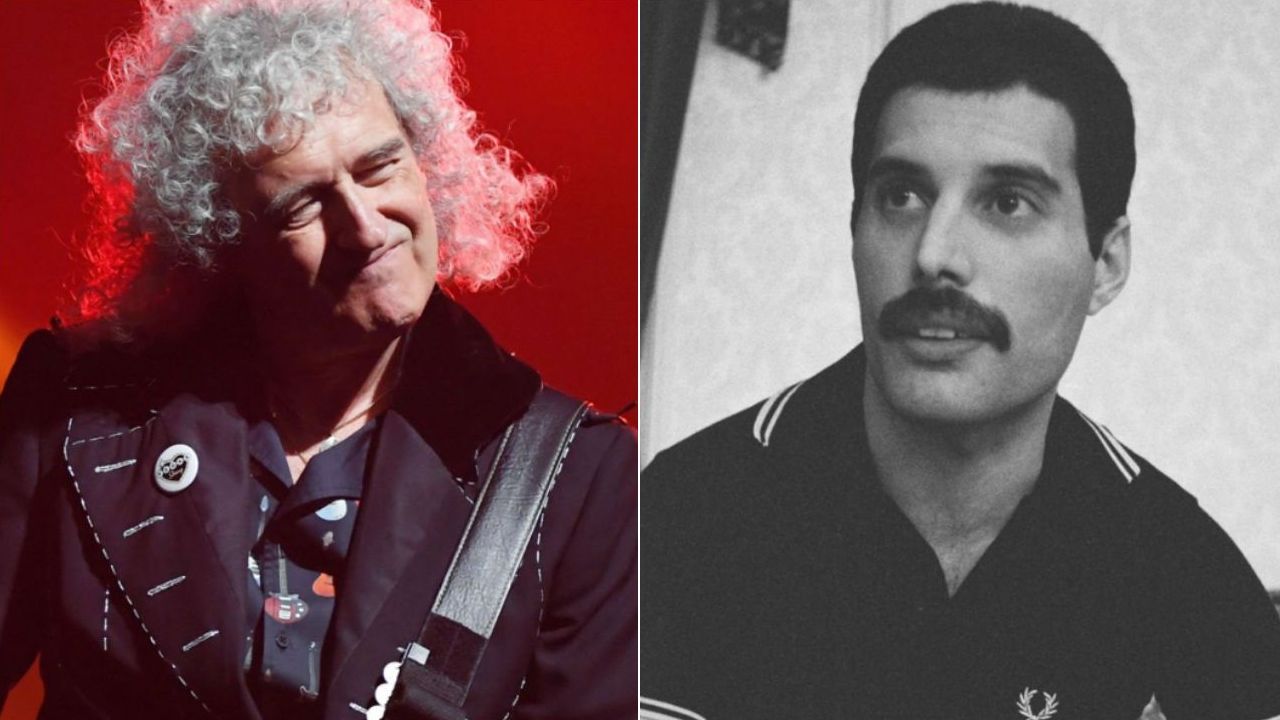 Queen guitarist Brian May once again remembered his late bandmate Freddie Mercury and mourned him, describing him as a wonderful force of coherence.
Brian May gained international fame for being the guitarist of his co-founded rock band Queen. The 74-year-old guitarist's contribution to the band made Queen one of the biggest rock bands in the rock world. During his ongoing career with Queen, Brian released 15 studio albums while releasing two solo studio albums as a solo musician.
His friend Freddie Mercury was one of the greatest singers in the history of rock. Until the time he passed away in 1991, he had played alongside his bandmates in Queen and helped the band to reach world fame. He also led a solo career and served as a producer and guest singer for other artists.
Whenever Brian pays his tribute to Freddie, he becomes emotional. Previously mentioned Freddie Mercury by recalling how he created a guitar solo for Bohemian Rhapsody, May had admitted that it was a very special piece of work. It was easily seen that Brian May still has huge respect for Freddie Mercury.
However, this time, Brian May made an appearance on SiriusXM's Debatable and mourned Freddie Mercury. At first, May revealed his honest thoughts on Freddie Mercury's appearance. According to Brian, Freddie Mercury was a wonderful force of coherence.
"I have to say, Freddie tends to have the image of being someone who's like a diva and won't compromise, but actually, Freddie was a wonderful force of coherence," Brian says.
Brian May Discloses Whether Freddie Mercury Thought He Was The Leader Of Queen
Brian May then disclosed Freddie Mercury's decision on being the leader of the band. Saying that Freddie was never thought of as the leader of Queen, the talented guitarist added that they owe too many things to Freddie. He also said that Freddie was a great singer.
"If he was questioned in the interviews about being the leader of the band, he would always say, 'No, I'm not the, I'm the lead singer, but we are a democracy,'" he continues.
"It was absolutely true. So very often, Roger and John would be pulling in opposite directions. Roger and myself always in opposite directions. Freddie would be able to find the sort of glue to make it still hang together.
"So I think we all owe Freddie a lot because of that, the catalyst that he was apart from being a great creator in his own right. He was part of the essential glue that made this very kind of rocky organization that managed to keep creating."
Back in September 2021, Brian May had discussed Freddie Mercury's musical talents. Saying that Freddie was a different level of music, Brian had added that Mercury behaved as if he was Robert Plant.
"Well, you see, Freddie is different levels too because on one level, yes, he was always a rockstar, he was singing in Kensington Market, going around and calling anyone he met, just generally being a flower, a very confident," Brian said.
"He behaved as if he was Robert Plant at the time and nobody minded him because he just had that aura about him. But underneath it – no – massive insecurity, massive shyness, right to the end.
"He had a very private side to him. He faced up to his insecurities by building himself in the way he wanted to be. He's a very self-made creature. If you peeled up all the layers of the onion, you would find a lot of complexity, a lot of which he denied, which is smart."