Skid Row's Sebastian Bach Remembers Bon Jovi's Rude Behavior: "He Stole My Shorts"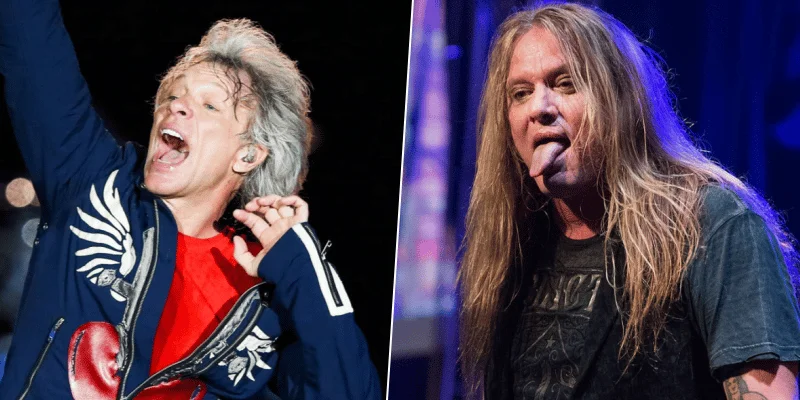 Former heavy metal band Skid Row singer Sebastian Bach, who appeared with the band between 1987-1996, has just disclosed a new story he lived with the legendary musician Bon Jovi and remembered one of the rarest moments of them.
Recently, the 52-year-old singer added a new tweet on his Twitter account and quoted his photo shared by a fan. With the tweet he sent, Sebastian took fans back to the recent moment he lived with Bon Jovi.
In the tweet, Sebastian was saying that Bon Jovi stole his shorts during their New Jersey tour.
Sebastian told the following words: "Bon Jovi stole my Hammer Jacks shorts on the New Jersey tour. I was told by the wardrobe girl backstage in an arena by the washing machines that Jon saw these shorts and he wanted them. As an opening act, I forfeited my shorts to the headliner. Because it's the right thing to do."
Also, when a fan responded to his tweet by saying that Jon could've taken his hairspray, Sebastian replied: "He already had some of that."
@BonJovi stole my @HammerJacks shorts on the New Jersey tour. I was told by the wardrobe girl backstage in an arena by the washing machines that Jon saw these shorts and he wanted them. As an opening act, I forfeited my shorts to the headliner. Because it's the right thing to do https://t.co/4VbyQoZ6NC

— Sebastian Bach (@sebastianbach) May 28, 2020
He already had some of that.

— Sebastian Bach (@sebastianbach) May 28, 2020