Queen's Brian May Talks On Writing For Freddie Mercury: "I Loved To Write For Him"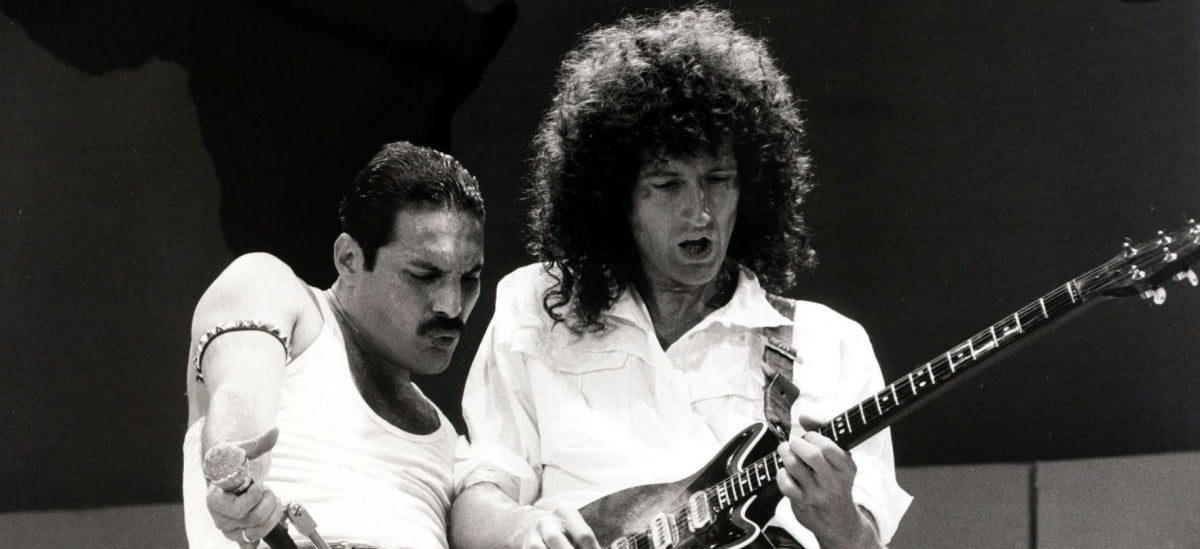 Queen guitarist Brian May spoke with Sammy Hagar's AXS TV and stated his current feelings for the legendary singer Freddie Mercury, who died at the age of 45.
During the conversation, Brian May mentioned his current project. In addition to his project, the 72-year-old musician has also touched the Queen legend Freddie Mercury and praised him for his talent.
Brian May said (transcribed by MetalCastle): "I like playing my guitar and I like instrumental stuff, but to me, a song is about the singer, and music is about songs because you have some message to convey, and that's what the singer does. The rest of it can be important, but it's not as important as the person who's putting across the idea.
"I loved to write for Freddie. I loved to see him do his stuff with us. You would give Freddie something, and he would make it into something else, he would take it to the next place.
"So I miss that, but I love working with Kerry, and a new bunch of girls called Kings Daughters."
Brian May has just stated with a social media post that he injured himself while spending his quarantine times in his garden. Speaking of his current state of health, Brian May said that the pain is so strong and so persistent that he hardly feels alive.
https://youtu.be/SCmThcDsbiM