The Top 5 Singers That Bruce Dickinson Named His Favorites Ever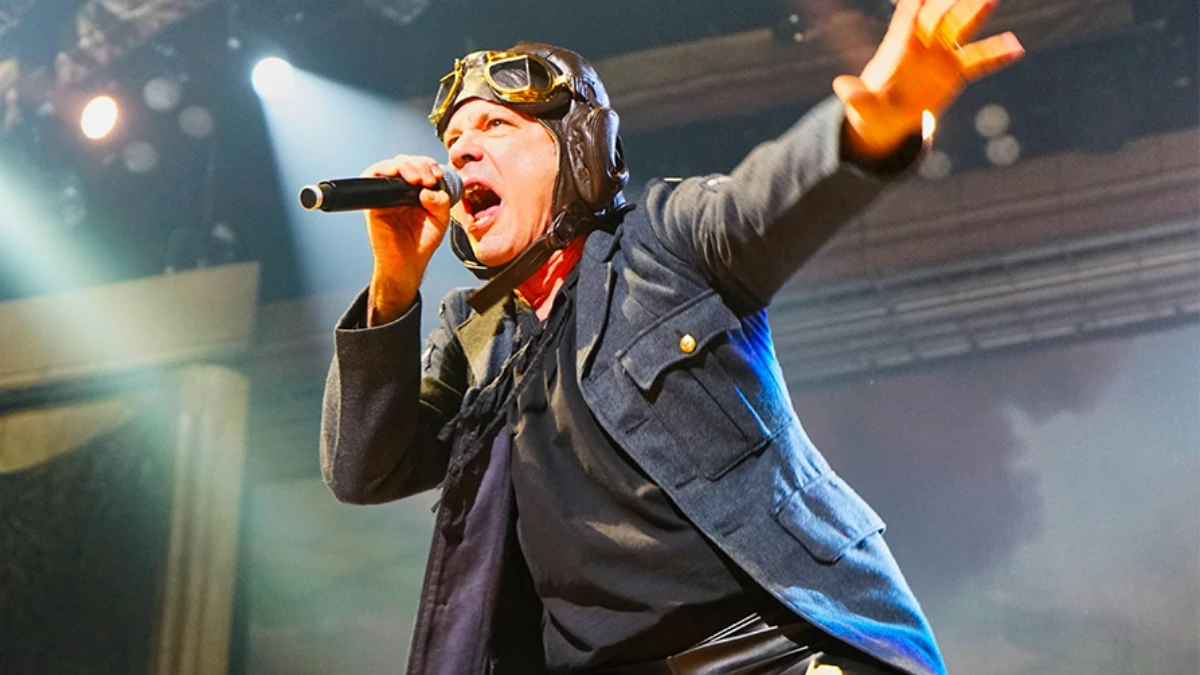 Bruce Dickinson is known for being a member of the heavy metal band Iron Maiden. His distinctive voice, with its wide range and powerful delivery, has become an integral part of the genre's sound and made him one of the bests in the rock scene. In this article, we will detail the singers that Bruce Dickinson named his favorites of all time and whether he learned tricks from them.
As a lyricist, Dickinson's work is both imaginative and thought-provoking. He has written about a wide range of topics, from mythology and history to science fiction and politics. His lyrics often reflect his interests in literature and history, and his ability to weave complex themes into his songs is impressive.
On stage, Dickinson is a force to be reckoned with. His high-energy performances and theatrical style have captivated audiences for decades. He's known for his impressive vocal range and stamina, which allow him to deliver high-octane performances night after night. He's also famous for his stage antics, such as running across the stage, climbing on equipment, and engaging with the crowd.
Moreover, Dickinson's singing style is his ability to convey emotion through his voice. He's a master at using his vocal inflections to convey the meaning and feeling behind his lyrics. Whether he's singing about love, war, or mythology, Dickinson's voice has a way of making the listener feel the emotion behind the words.
So, let's learn Bruce Dickinson's favorite guitarists.
The 5 Singers That Bruce Dickinson Picked As His Favorites Of All Time
As he has been playing rock since 1976, Bruce Dickinson witnessed a lot of great vocalists over the years. In 2000, he even named his top three favorite vocalists during his interview with Metal Rules. At the time, he said:
"There are basically three bases for the metal style of singing, and if you join aspects of these three singers, you have everything," he said. "These three singers are Robert Plant, Ian Gillan, and Paul Rodgers."
Furthermore, there were more in addition to these names. So, let's learn the complete list of Bruce Dickinson's favorite singers.
#5. Ann Wilson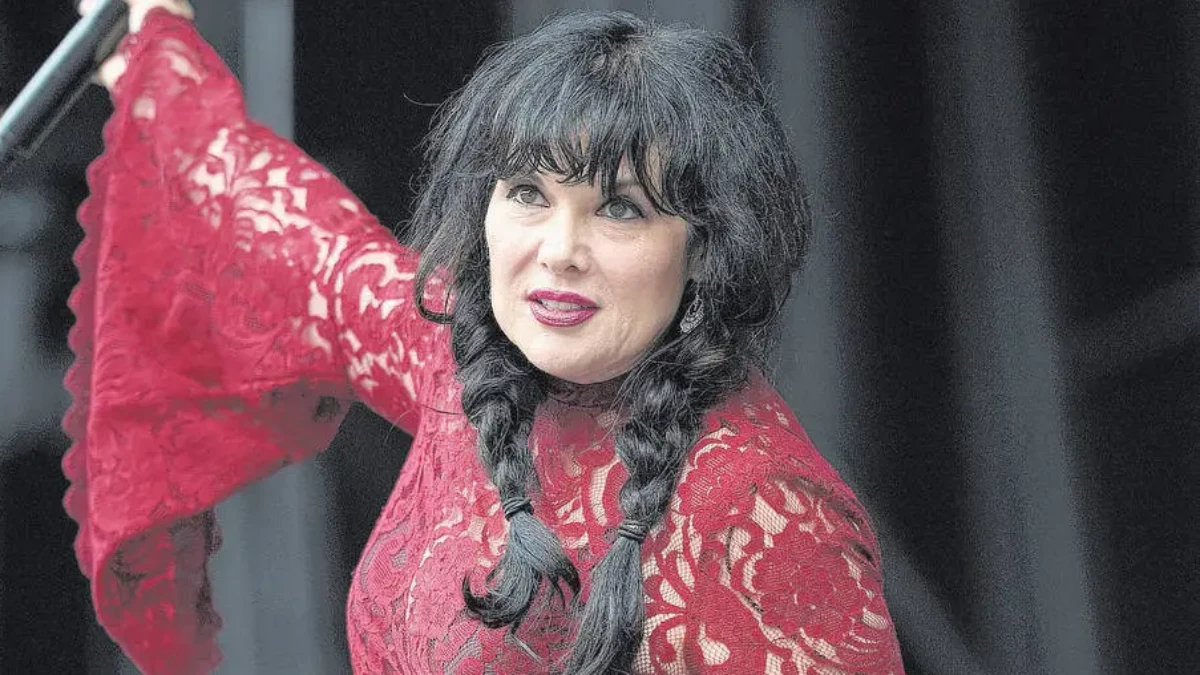 The American singer Ann Wilson began her singing career in the late 1960s, performing with her sister Nancy in a band called The Viewpoints. The two sisters soon formed Heart, and their debut album, Dreamboat Annie, was released in 1976. The album's lead single, Magic Man, became a breakout hit, propelling Heart to stardom and establishing Wilson as a force to be reckoned with.
Over the years, Wilson has become known for her ability to convey emotion through her singing. Her voice is a potent blend of power and vulnerability, with a range that can go from a whisper to a scream in the space of a single verse. She's also known for her distinctive phrasing and the way she can infuse even the most straightforward lyrics with deep meaning and emotion.
Throughout her career, Wilson has received numerous accolades for her singing. She's been inducted into the Rock and Roll Hall of Fame twice, first as a member of Heart in 2013 and then as a solo artist in 2021. She's also been recognized by the Grammy Awards, receiving nominations for her work with Heart and as a solo artist.
Bruce Dickinson named Ann Wilson one of his favorite singers during his spoken-word show in Columbus, Ohio in January 2023.
"The one that rolls off the tip of my tongue is Ann Wilson from Heart," Dickinson said when he was asked his favorite female singer. ""She's a complete all-arounder [singer]. The most amazing voice… Crystalline, she's a beautiful folk singer, fantastic metal singer with a lovely edge to it, flawless technique. Honestly [does mock bow], not worthy. Amazing."
#4. Ronnie James Dio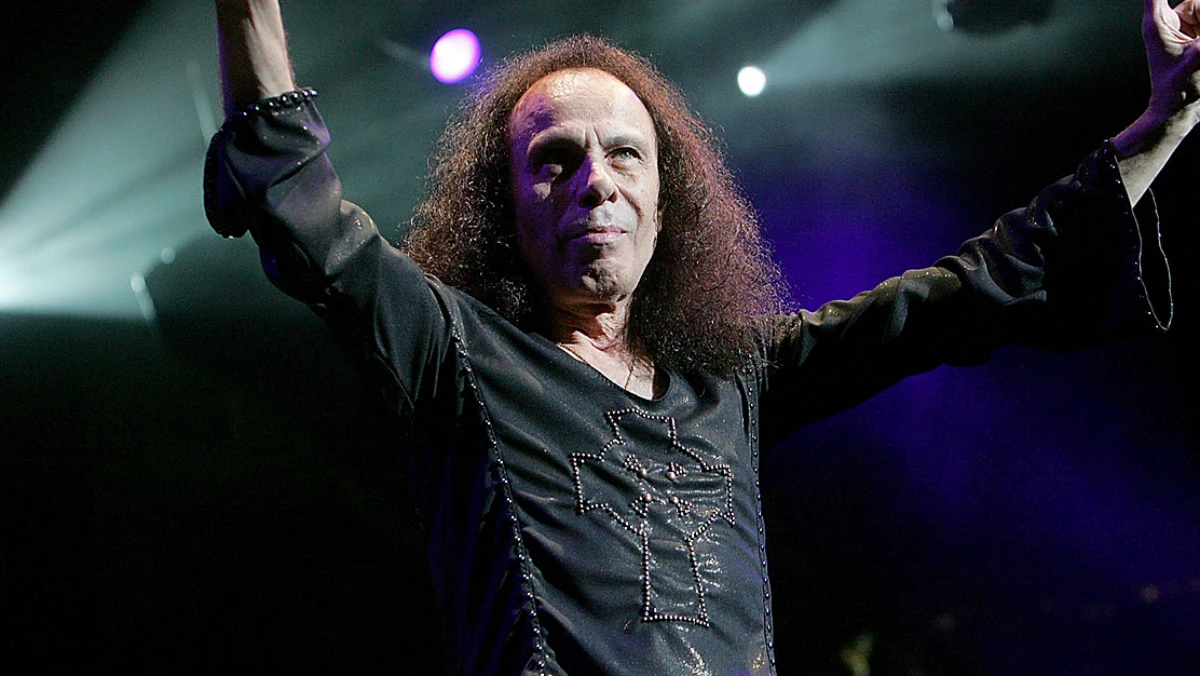 Known for being singer for both Rainbow and Black Sabbath bands, Ronnie James Dio is widely considered to be one of the greatest vocalists in the history of heavy metal. His powerful voice and commanding stage presence have made him an icon of the genre, and his influence can still be heard in the music of countless bands today.
Dio began his career in the late 1950s, performing with various bands in his hometown of Cortland, New York. He joined Black Sabbath in 1979, following the departure of original frontman Ozzy Osbourne. With Dio at the helm, Black Sabbath released some of their most iconic albums, including Heaven and Hell and Mob Rules.
After leaving Black Sabbath in 1982, Dio formed his own band, simply called Dio. The band's debut album, Holy Diver, was released in 1983 and quickly became a classic of the heavy metal genre. Dio's solo work allowed him to explore different styles and themes, from the fantasy-inspired lyrics of Rainbow to the more personal, introspective themes of his later solo albums.
Sadly, Dio passed away in 2010 at the age of 67. However, his legacy lives on through his music and the countless artists he inspired. Bruce Dickinson was one of those who was inspired by the late music legend. In an interview with Metal Hammer, Dickinson recalled first hearing Dio and his surprise on his voice.
"I heard that on the radio somewhere and thought, 'Who the hell is that kind of singer? Wow what a voice,'" Dickinson says. "And then of course Rainbow came along with 'Rainbow Rising', and I heard that and that was like, 'Wow, I've got to investigate this guy because this guy can really, really sing and in a very different way to the other guys.'
"Ronnie had a lovely soulful voice but it wasn't bluesy. I never got the blues out of Ronnie in the same way I got out of Ian [Gillan] doing something like Lazy [Deep Purple song]."
#3. Paul Rodgers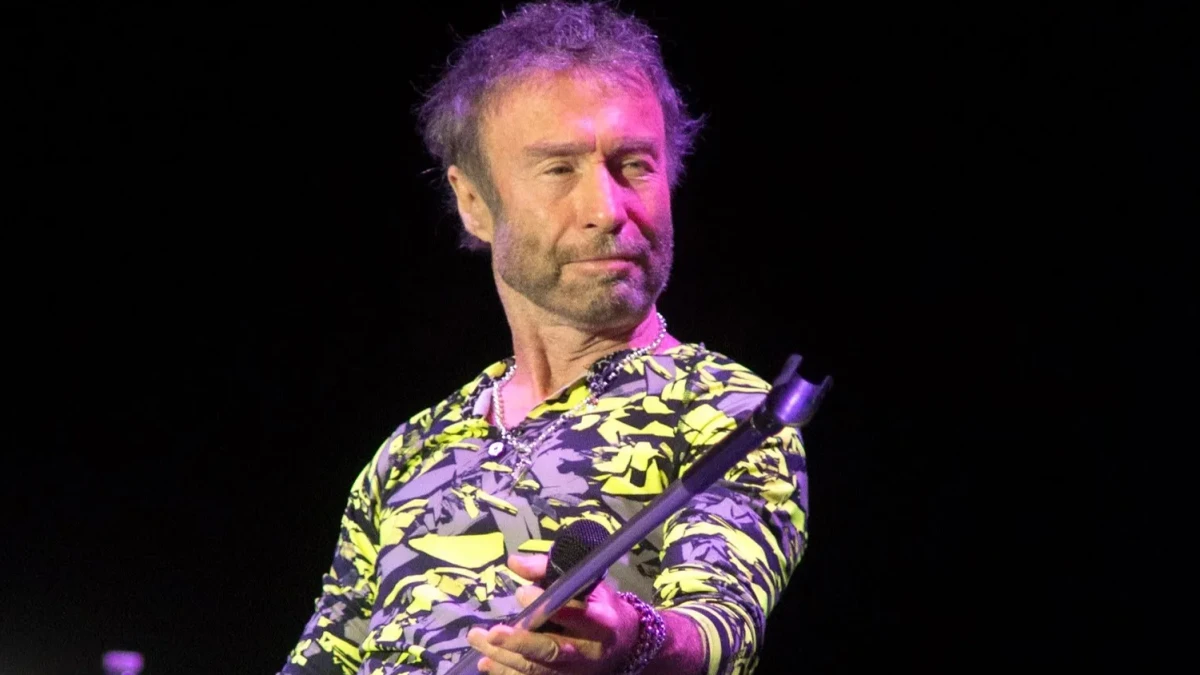 Bruce Dickinson also named Paul Rodgers his favorite singer. Rodgers's career began in the late 1960s. He first rose to fame as the lead singer of the band Free, whose hits include All Right Now and Wishing Well. After Free disbanded, Rodgers formed Bad Company, which became one of the most successful rock bands of the 1970s.
With Bad Company, Rodgers continued to showcase his powerful vocals and blues-influenced style, earning a reputation as one of the most dynamic frontmen in rock music. The band's hits include Feel Like Makin' Love, Can't Get Enough, and Bad Company, all of which feature Rodgers' signature growl and soulful delivery.
Throughout his career, Rodgers has been recognized for his contributions to rock music. He's been inducted into the Rock and Roll Hall of Fame twice, first as a member of Free in 2000 and then as a member of Bad Company in 2016. He's also received numerous awards and accolades for his singing, including a Grammy nomination for his work with Queen.
In 2022, Dickinson praised Rogers during his appearance on Metal Hammer, saying he was stunning: "I just thought that Rodgers was just stunning. I didn't even really try and copy his phrasing because I thought you just can't it's just he's just so good."
#2. Ian Gillan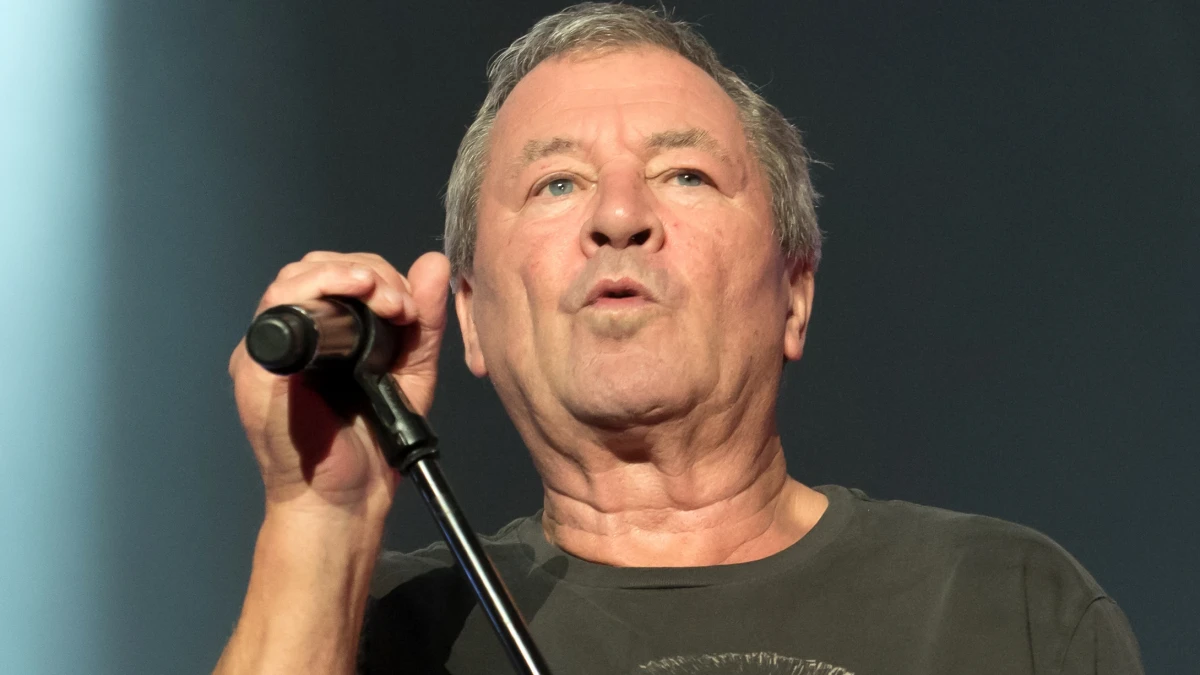 Another name Bruce Dickinson named one of his favorites was Ian Gillan of Deep Purple. His soaring vocals, dynamic stage presence, and powerful songwriting have earned him a place in the pantheon of rock legends.
Gillan first rose to fame as the lead singer of the band Deep Purple, with whom he recorded classic albums like Machine Head and Abandon. With his incredible range and ability to shift effortlessly from soulful ballads to hard-driving rock anthems, Gillan quickly became known as one of the greatest vocalists in the genre.
Over the course of his tenure with Deep Purple, Gillan helped to establish the band as one of the biggest and most innovative acts in rock music. Albums like Machine Head, Fireball, and Made in Japan featured some of his most memorable performances, with tracks like Smoke on the Water, Highway Star, and Any Fule Kno That becoming instant classics.
Gillan's contributions to Deep Purple were not limited to his powerful vocals, however. He was also an accomplished songwriter, co-writing many of the band's most enduring songs, including Smoke on the Water and Highway Star. He also brought a sense of theatricality and showmanship to the band's live performances, which helped to cement their reputation as one of the most electrifying acts in rock music.
To explain what Ian Gillan meant to him, Dickinson said: "He was a big vocal hero of mine." Moreover, Dickinson recalled hearing Ian Gillan for the first time in his interview with Rock Show with Johnny Walker. He revealed how he became a fan of Ian Gillan.
"There I was as a young spotty teenager, and there was this noise coming through somebody's door," Dickinson said. "And I opened it and I went, 'What on earth is that?' And it was 'Speed King' by Deep Purple off Deep Purple In Rock. And that was what got me started."
#1. Robert Plant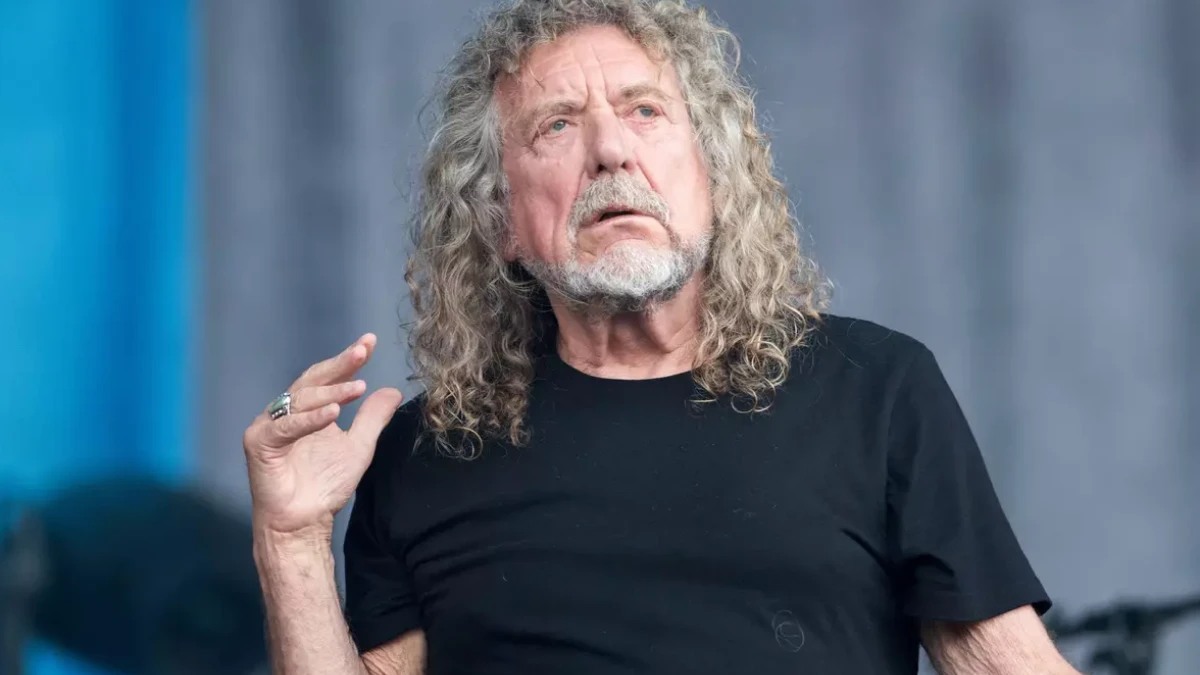 Robert Plant's musical successes are as diverse and multifaceted as his career. From his early days as the frontman of Led Zeppelin to his more recent collaborations and solo work, Plant has constantly pushed the boundaries of rock music, exploring new sounds and styles while always remaining true to his unique voice and vision.
One of Plant's greatest successes has been his ability to evolve and grow as an artist, never content to rest on his laurels or rely on past accomplishments. Even after the breakup of Led Zeppelin in the late 1970s, Plant continued to pursue new musical directions, experimenting with different genres and collaborating with a wide range of musicians.
Another key to Plant's success has been his ability to connect with audiences deeply and emotionally. Whether he's belting out a classic Led Zeppelin track like Whole Lotta Love or delivering a soulful ballad like Please Read the Letter from his collaboration with Alison Krauss, Plant's voice has a raw, authentic quality that resonates with fans of all ages and backgrounds.
Plant's success can also be attributed to his willingness to take risks and try new things. Throughout his career, he's explored a wide range of musical styles, from blues and folk to world music and electronic experimentation. This willingness to step outside his comfort zone has not only kept Plant's music fresh and relevant, but also inspired countless other musicians to do the same.
In 2015, Bruce Dickinson explained why he thought Robert Plant was his favorite musician. He described Robert Plant as astonishing.
"The early Robert Plant stuff… really early Zeppelin was unbelievable," he told Graham 'Gruhamed' Hartmann. My favorite stuff from that era, they did like Danish TV shows and they did live. Wow, it is like completly unedited. Raw as it was and it's just astonishing. It's primal."
Bruce Dickinson's Favorite Singers:
Robert Plant
Paul Rodgers
Ann Wilson
Ian Gillan
Ronnie James Dio