Pete Townshend Admits He Was 'Near To Quit The Who' Before Keith Moon's Passing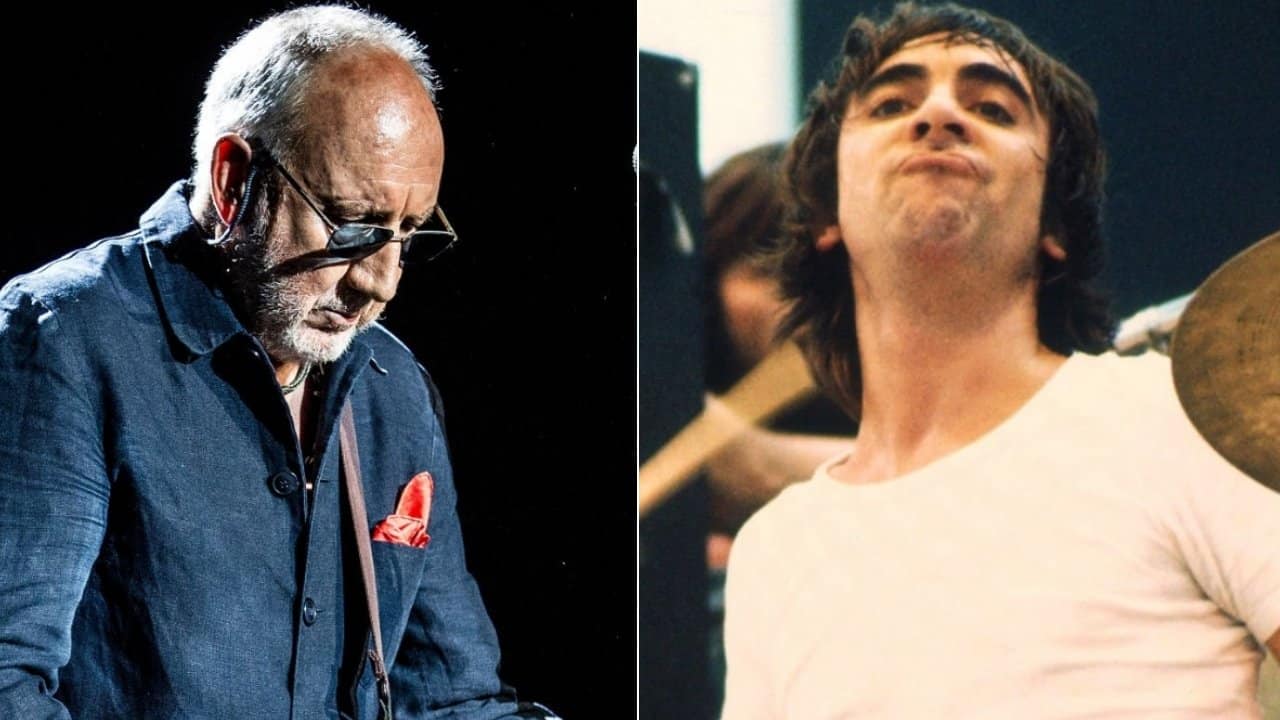 The Who guitarist Pete Townshend recalled the time he wanted to leave the band shortly before the band's late drummer Keith Moon passed away, which happened in 1978 due to an overdose of Heminevrin. It was a little shocking, right?
The London-based rock band The Who was formed in 1964. During its ongoing successful career in music, the band has released 12 studio albums, 16 live albums, 27 compilation albums, 4 extended plays, and more things. With those album releases, The Who has sold more than 100 million copies worldwide, which means they are one of the best-selling rock bands in the world. Although they went through several line-up changes over the years, the band's classic line-up featured Roger Daltrey, Keith Moon, John Entwistle, and Pete Townshend.
Pete Townshend is one of those members who has helped the band to reach international fame alongside the late drummer Keith Moon. From 1964 until Moon's passing in 1978, both musicians made important things and became special musicians for the industry. While Townshend is still continuing to grow up the band's catalog, Keith Moon contributed to the band's ten studio albums in total, which includes all UK and US releases.
On May 6, the iconic guitarist Pete Townshend released an Audible Original named Somebody Saved Me that reflected what Townshend saw between the death of drummer Keith Moon in 1978 and the passing of bass guitar player Jon Entwistle in 2002. One of those stories was iconic and was related to Townshend's nearly-quit from The Who while the band finished their Who Are You album, which was Moon's last album.
Recently, during a recent two-hour-long episode of Music+Words on Audible, MetalCastle.net brought what Pete Townshend lived during the late-1970s. At first, the musician revealed a simple thing Keith Moon couldn't make it. It was a little bit annoying for them.
"I had decided to leave The Who," Pete said. "I had decided when we did the Who Are You album. Keith played drums on a song called Music Must Change, and it was in 6/8 time. All he had to do was go, [sings simple melody], and he couldn't do it.
"I don't know whether it was because it was so cheesy or jazzy – because Keith wasn't very good at swing – but we sort of gave up. We ended up using footsteps and tossing a coin on the ground, making a kind of soundscape out of it. That was the last track we finished on the album."
Pete Townshend Reveals 'Very Strange' Thing He Made When Keith Moon Died
In the continuation, the guitarist admitted that he made a very strange thing after Keith Moon died. Although he decided to quit the band, he withdrew his decision and continued his career in honor of Keith Moon. According to Pete Townshend, Keith Moon was an embellisher and orchestral drummer, not a conventional drummer.
"The album contained the track Who Are You, on which he played the most fantastic drums, which was only recorded about six months before," he continued. "I went back and realized that Keith was just not going to cut it really, at all, ever again. We sort of lost him. I decided to quit."
"When he passed away, I did something very strange. I decided that I needed to go on in his memory, in a sense. I suppose the other thing was that I decided I was going to go on because there was an opportunity there to do something new. It was exciting.
"I really liked it. I don't think Roger [Daltrey] did, which was a problem. I think Roger found it difficult. Recently Roger has said that he felt Keith was his primary connection in the band, musically speaking.
"[Moon] wasn't a conventional drummer. He was an embellisher, a decorator, almost like an orchestral drummer, but he certainly wasn't a Kenney Jones who laid down a really good beat.
"For me, it was exciting to be working with a drummer… I'd worked with Kenney a few times before. I really liked the way he played. I was very excited about what we had."
Back this past February, Townshend had revealed his honest opinion on the upcoming Keith Moon film project, which will be beginning shooting in 2022 summer. Saying that he "doesn't give a fuck" about it, Townshend recalled the '90s he made a conversation with his writer friend John Lahr who sent him a script.
"I certainly don't see a position where if I didn't like the way the story was being told, I'd block it," he said. "I don't give a fuck, to be honest. I hope it happens because Roger has been working on it.
"The first script I saw for a Keith Moon film, I was in New York in 1993 working on the Tommy Broadway production. I was sent a script by my friend John Lahr, the writer. It was just OK.
"[So], I called him up and said, 'John, where did you get this Who story from?' He said, 'From Roger.' I said, 'You really need to talk to me. You really need to talk to Bill Curbishley [The Who manager]. You really need to talk to John Entwistle. You really need to talk to his ex-wife. You really need to talk to everybody because what you've got here is just Roger's almost fantastical adoration of Keith.' He'd turned him into a Rock God, in a sense. But how long ago is that? That's over 25 years."