Queen Star Brian May's Recent Body Condition Revealed, He Is Not Doing Well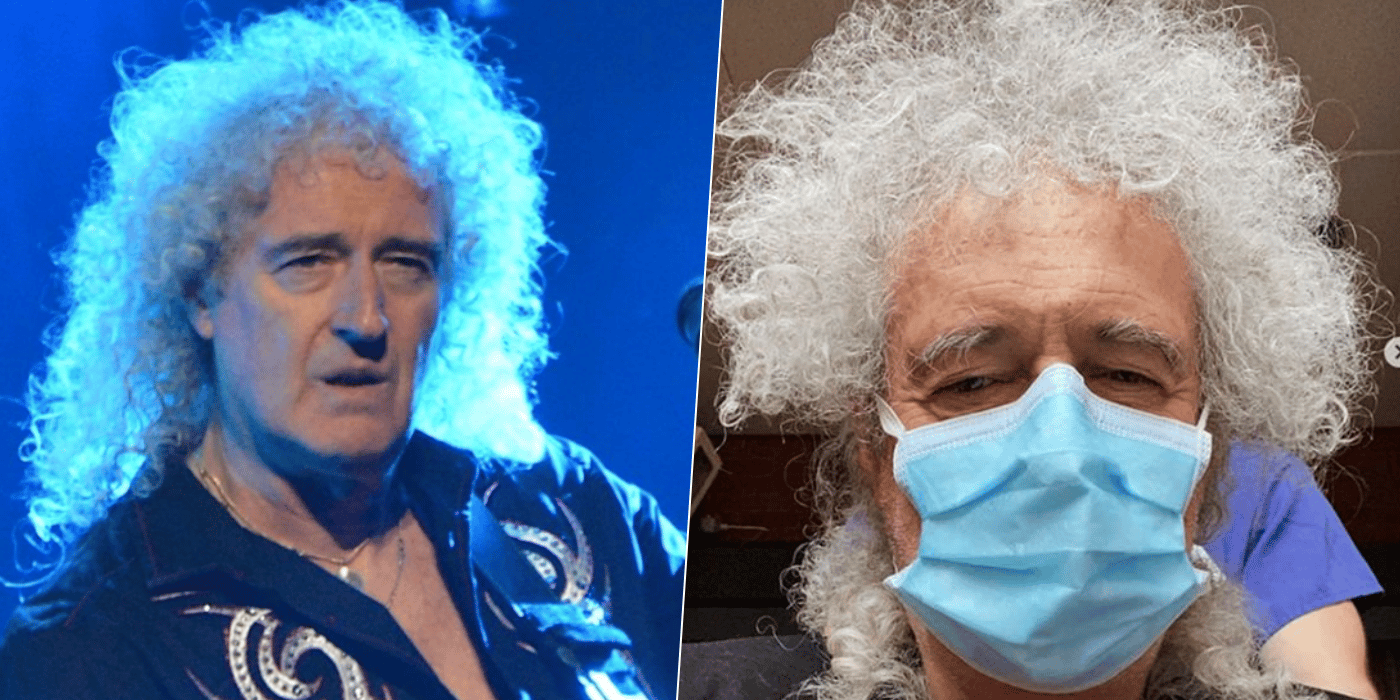 Queen guitarist Brian May, who celebrated his 73rd birthday yesterday, took to his social media to thank people, who celebrated his birthday, and informed fans about his state of health.
With a sudden announcement made on May 7, Brian May upset fans by announcing that he injured himself and damaged his "Gluteus Maximus" during spending time on his garden. In addition to this, Brian scared fans with a social media post shared on May 25 and revealed that he had a heart attack.
Recently, the successful guitarist updated his official Instagram account with a new post, including his wife Anita Dobson, and showed how his wife loves him. In the post, Brian was showing Anita's surprise birthday dinner for him.
In the caption of the post, while Brian was thanking people and his wife to the special words and gifts, he said that he is not very fit to be on social media. You can read what he wrote below.
"Birthday dinner for me – created by Anita – we dressed up to stay home! THANKS dear folks for all your wonderful messages for my birthday. I'm completely overwhelmed with your kindness. I haven't been in a very fit state to post on Instagram recently – I had some set -backs – but hopefully soon I'll be able to be social again. And I'll explain my further adventures. I've seen your amazing videos, guys – and got very emotional. Thanks for the love. I'm – in the words of Cottonwood de Tucson – Happy, Grateful and Blessed. Cheers from Birthday Boy Bri (37 today)."
In the comments of the post, his social media followers showed their concern about his state of health. They celebrated his birthday once again and warned him to stay safe and healthy.