Paul Stanley References The Rolling Stones' Retirement While Discussing New KISS Album Possibility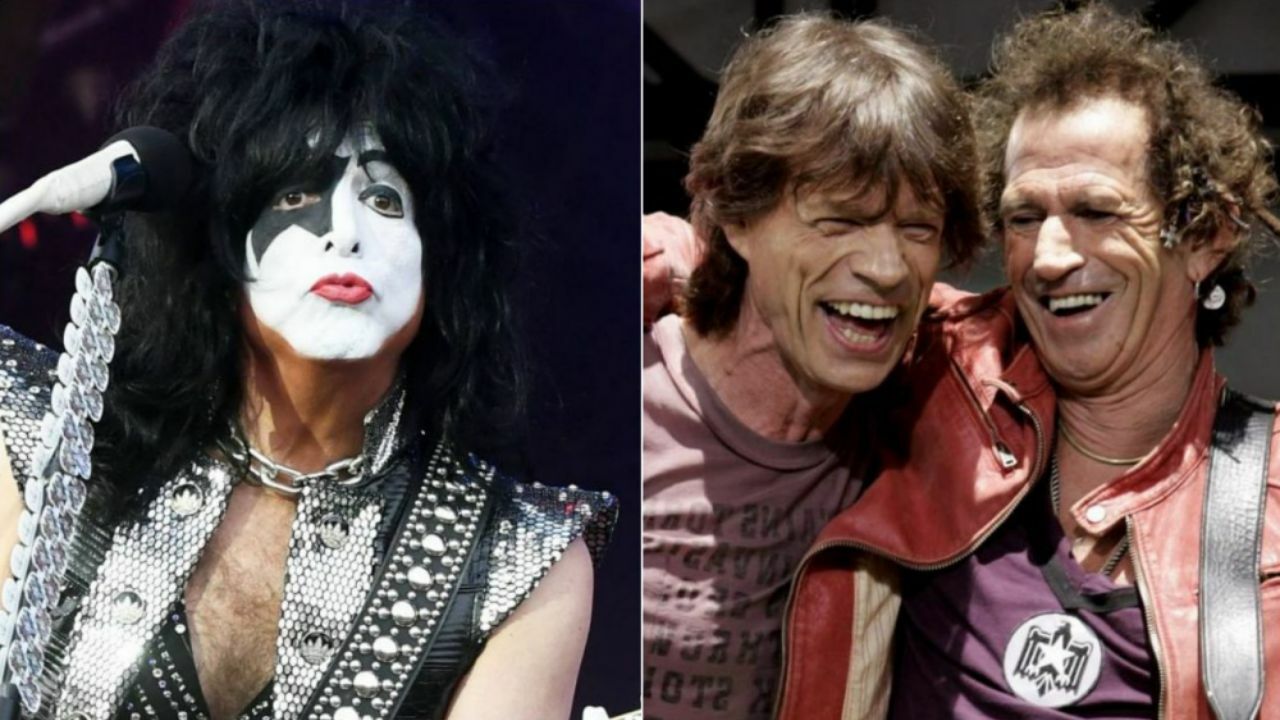 During a recent Question&Answer session on this year's KISS Kruise, the band's guitarist Paul Stanley referenced The Rolling Stones' decision to take off Brown Sugar from the setlist of the band's new shows while discussing a possible KISS album.
Paul Stanley is the rhythm guitarist, frontman, co-lead vocalist and co-founder of his rock band KISS. Established as The Starchild for his KISS persona, Stanley released twenty studio albums with the band, which means he performed in every KISS album throughout its career.
On the other hand, The Rolling Stones is an English rock band formed in London in 1962. During its ongoing career, The Rolling Stones released 30 studio albums, 33 live albums, 48 video albums, 20 compilation albums, 77 music videos, 3 EPs, 121 singles, 15 box sets, and many more things.
This past October, The Rolling Stones guitarist Keith Richards and singer Mick Jagger had announced that The Rolling Stones decided to take off the band's classic Brown Sugar from the band's setlist.
Recently, Paul Stanley has referenced that decision while discussing his band KISS' new album possibility. Explaining why his band KISS doesn't need to release a new album, he said that fans would ask them to play old songs of the band.
"Why would we need a new KISS album?" Stanley asks. "Any big classic band with a history, you go, 'Oh, put out a new album.'
"You know, if The Rolling Stones put out a new album, you go, 'Oh, that's great. Play 'Brown Sugar'.' … Yeah, maybe not now…"
"But the same is true for us. You can have great songs on the more recent albums, but people then go, 'Great. Play 'Love Gun'.'"
Paul Stanley Repeats How People Loves Old Songs
Later then, the musician continued to his words by saying that nobody is going to embrace new material as much as their old stuff. Adding that he and his bandmates are happy to play out there, Stanley added that they've been living on stage.
"The reality is you really love the old songs, and nobody is going to embrace new material, no matter how good it is, like you do the past, because those songs are part — those are like snapshots from your past, and you're connected to them in a way new material never could be," he continues.
"We're happy going out and playing. That's where we live; that's our turf, is the stage."
Elsewhere in the interview, Paul Stanley had also commented on KISS' refusing to collabore with Van Halen. At first, Gene Simmons shared his thoughts and said it was a mistake to refuse to work with Van Halen. According to Stanley, that collaboration could have hurt KISS.
"We made one big mistake – one," Simmons said. "There was a band called Van Halen. They were signed to Man of a Thousand Faces Inc.
"There was a 24-track demo. They were owned lock, stock, and barrel and signed and happy and wanted to sign with us, and we said no."
Paul chimed in: "Thank goodness. The reason we said no was because part of Gene's joie de vivre, which means love of life, is he likes to look and do all different things.
"And sometimes that means reining him in, especially early on in the band's career where getting involved in other projects was really going to hurt the band.
"You couldn't listen to Van Halen and not think they were great. Bill knew it. I was with Gene when he first saw Van Halen at the Starwood.
"But the idea of managing or producing bands when we really were still at the beginning of our career was something that was… The move is called self-preservation."