Paul Stanley Answers Why Ace Frehley and Peter Criss Did Not Get Involved KISS Documentary
Paul Stanley, the rhythm guitarist and founding member of the rock band KISS, commented about Ace Frehley and Peter Criss' did not get involved in the KISS documentary, "Biography: KISStory."
During a recent interview with SiriusXM, the interviewer asked Paul Stanley that why Ace Frehley and Peter Criss did not get involved the making of the KISS documentary. According to Stanley, they did not want to be a part of it.
"Some people might take exception to it," Stanley says. "Some KISS fan might say, 'Well, how come there isn't more of Ace and Peter?'
"Truly, those guys didn't want to be a part of it without certain… I think there was talk of final approval of footage and editing, and that's fantasy – that's fantasy. It's really a story of the band."
Continuing his words, Paul said that they couldn't be wherever the band is if Ace and Peter were still with them.
"I keep saying we couldn't be here today had it not been there for Ace and Peter being there in the beginning," he says. "We also couldn't be here today if they were still here. I try to put that into perspective.
"We live by a template that the four of us started, but everybody isn't built to go the distance, and everybody isn't built for the marathon. So this really is ultimately the story of me and Gene and KISS, and the story of the band from the beginning 'til today."
Will Ace Frehley Join KISS on Farewell Trek?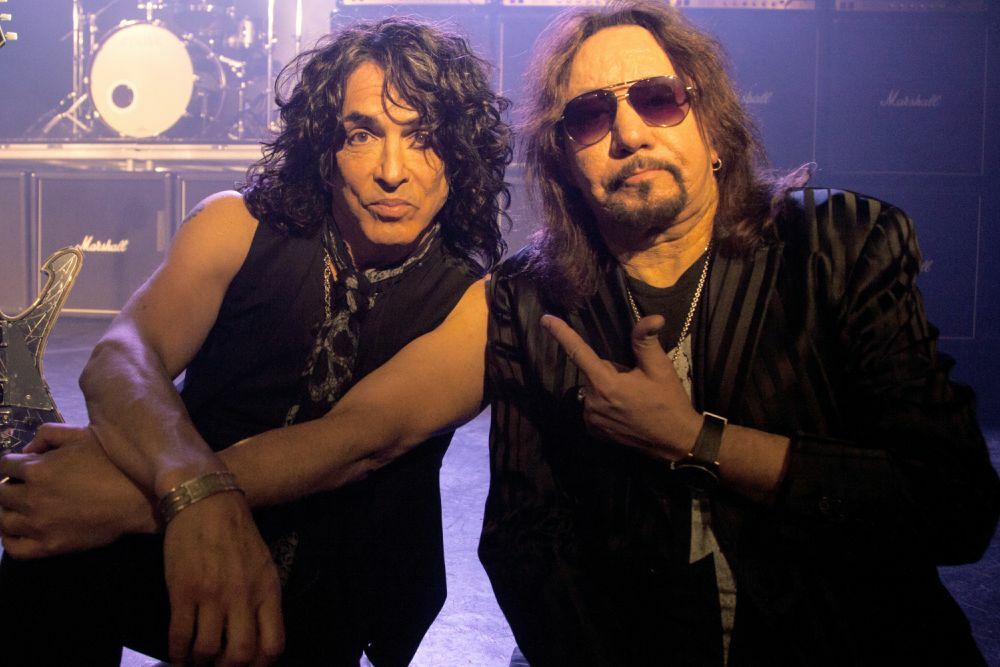 When KISS announced its farewell trek, fans started to think about former members Ace Frehleyand Peter Criss.
Past month, the musician has revealed his thoughts about the issue.
Ace Frehley made those comments while speaking to The Eddie Trunk Podcast.
When the interviewer asked him that whether he says yes if the band invited him to the band for a reunion, Frehley admitted that he would say "yes."
"Oh, absolutely," Frehley said. "I got off the phone with Peter Criss about an hour ago, Peter was nice enough to give me a sweet call, him and his lovely wife Gigi, so that was nice."
He added: "I haven't heard from Paul and Gene, and I probably won't, but that's okay, I may get a text."
Frehley concluded by touching on Gene and Paul's relationship with his and Peter Criss' relationship: "We're still on good terms, and you know, they're just a little more distant than like me and Peter's relationship, that's all."