Blink-182's Mark Hoppus Reveals New Update About His Cancer Issue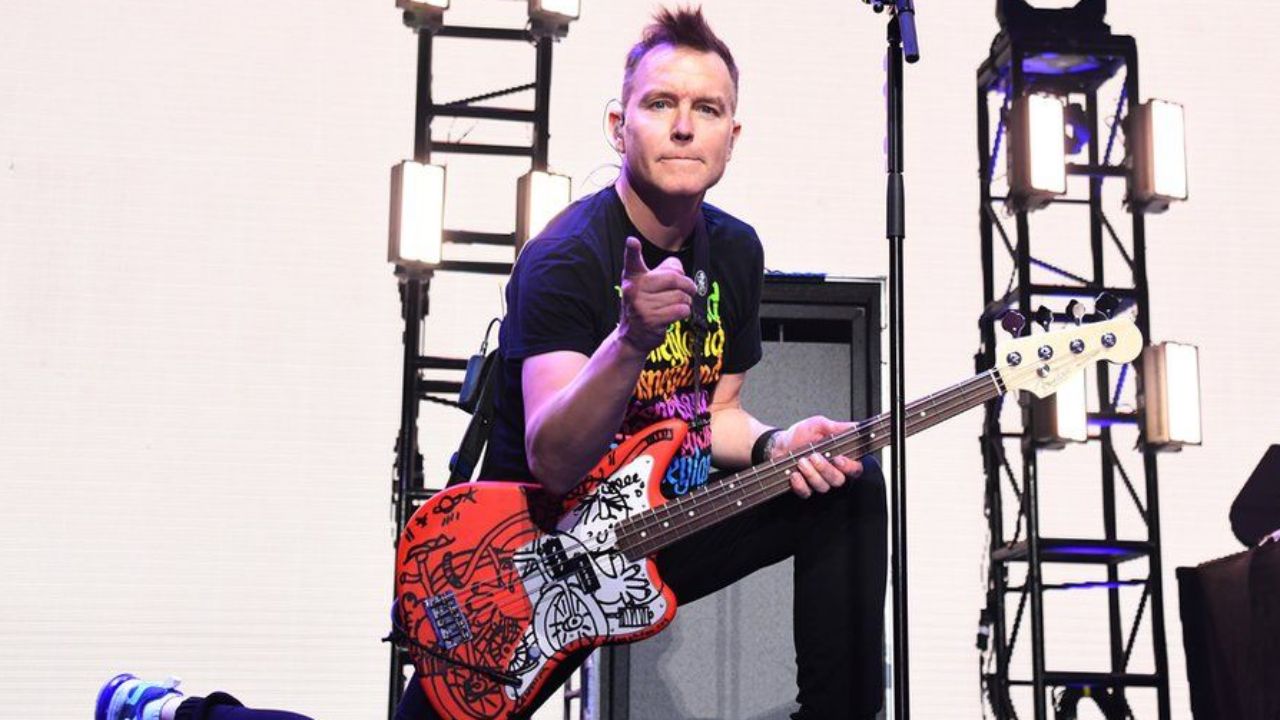 Blink-182 singer and bassist Mark Hoppus made fans happy via his Twitch stream and stated that he feels much better than before thanks to chemo.
As some of those rock fans might remember, Blink-182 star Mark Hoppus announced his battle against cancer on June 24. He gave that sad news by using his official Instagram page and said that it sucks.
Recently, during his Twitch stream, Mark has revealed a new update about his current state of health: "I feel much better than yesterday. Yesterday was hellish for me. And I woke up today feeling better, and I went for a walk, and I had a decent breakfast, and I haven't felt like I was going to throw up today. So we'll take it as a win."
Later, he answered a fan's question that said if chemo goes okay. He revealed some comments that make fans happy.
"Is the chemo going OK," he said. "It's going good, I hope. I mean, it's making me sick.
"I will say though, that this round of chemo I feel better than I have before. The only thing is that this round I've been more nauseous, which I don't like.
"On good days, I go do stuff. I went on a walk outside today and it was the first time I'd left my house in like… five days pretty much.
"But this round of chemo I wasn't totally stuck on the couch, miserable. I've actually watched movies and walked around and cleaned the house and hung out with my dogs.
"I didn't just feel like a poisoned electrified zombie leaned up against an electric fence like I did the past couple of rounds…"
Concluding his words, the musician said he couldn't go outside to hang out with his friends, although he wants too much.
"I can't go anywhere right now," he added. "I wanted to go to the Dodgers last night. I can't. I want to go hang out with friends and go to a restaurant. I can't.
"My white blood cell count is way too low for me to go out, so I am stuck trying to get better. That's alright, I'll take it."
Blink-182 Star Mark Hoppus Cancer Announcement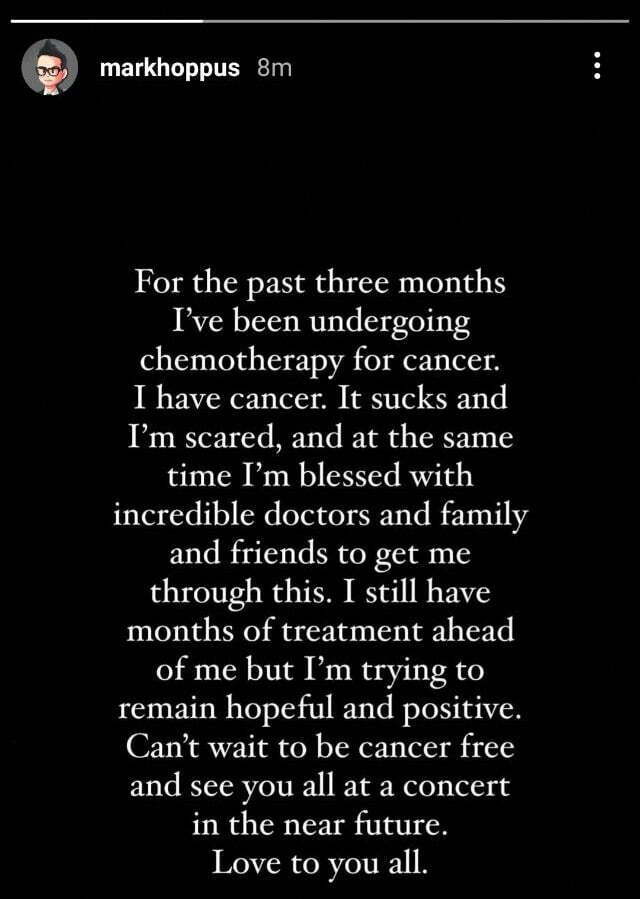 On June 24, the musician updated his official Instagram account to give sad news.
In the statement, he said that he has been undergoing chemo for about three months. He also stated that it scars him.
"For the past three months I've been undergoing chemoterapy for cancer," the musician says.
"I have cancer.
"It sucks and I'm scared and at the same time I's blessed with incredible doctors and family and friends to get me through this. I still have months of treatment ahead of me but I'm trying to remain hopeful and positive.
"Can't wait to be cancer free and see you all at a concert in the near future.
"Love to you all."
After his cancer announcement, the whole rock and roll world showed off their respect and support for the musician. They've sent countless messages and love images for him.