Dave Mustaine Reveals New Megadeth Single: "Killing Time"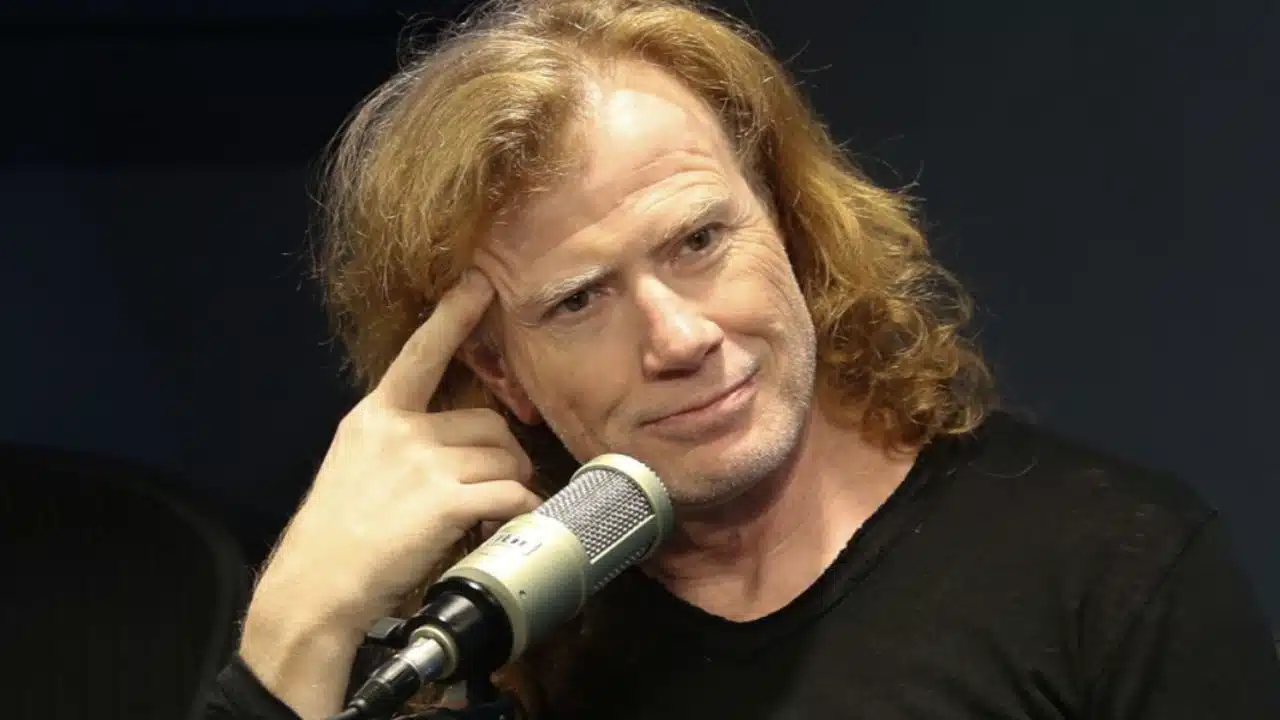 Megadeth frontman Dave Mustaine was a guest on SiriusXM's TrunkNation, hosted by Eddie Trunk. The legendary guitarist answered questions about Megadeth's upcoming album and new single.
One of the big four of thrash metal, Megadeth was founded in the early 80s by Dave Mustaine and David Ellefson. Megadeth has gone through many changes in its line-up to date. The only constant member of the band is Dave Mustaine. Megadeth's active line-up is Dave Mustaine (guitars, lead vocals), Kiko Loureiro (guitars, backing vocals), and Dirk Verbeuren (drums).
Anyway, the grammy-winning band has released fifteen studio albums to date. In the early 90s, Megadeth, which had a place in the mainstream, peaked at number 2 and 4 on the Billboard 200 with the albums Countdown to Extinction and Youthanasia. Nominated for Grammy Awards many times, the group won their first and only Grammy in 2017 for Best Metal Performance with Dystopia.
Megadeth announced that they would be releasing their 16th studio album, named The Sick, The Dying, And The Dead, on September 2 this year. When Eddie Trunk asked if any songs from the album would be released shortly soon, Mustaine replied that there was a song that fans could listen to "any day soon."
"We know that the whole entire thing is scheduled for July 8th," he replies. "And the hopes are that we stay on schedule with that. And I know that we've got a single that is gonna be serviced to radio any day now."
"It's a song called 'Killing Time'. Obviously, that's [written about] somebody in my past, but it's not as obvious as it sounds; it's wasting your time, not time to kill things.
"And it had to do with some of the situations that myself and the different band guys have gotten themselves into with the band over time. And I'm sure a lot of people are gonna relate with that.
"So that one, it's gonna be sent to radio, gosh, any day now."
Dave Mustaine Announces Whether Megadeth Will Perform On 'The Metal Tour Of The Year'
Megadeth leader Mustaine said they're considering Night Stalker as the opening track for The Metal Tour Of The Year, which is scheduled next Saturday in Las Vegas, Nevada. He also admitted that it's a track to feature the rapper Ice-T, who is a close friend of Dave Mustaine.
"We have this track called 'Night Stalker', and we're hoping to use that as our new opening track," he continued. "None of us are together yet, so we haven't had a chance to sit down and start getting all the hiccups worked out of the track other than when we were in the studio together."
"But once we use that for our opening track, it's got some sounds in it that is something we're gonna incorporate into the beginning of our show. And it's a track that we have… my buddy Ice-T had guested on."
Back in this past January, Dave Mustaine had taught how to play Symphony of Destruction, which is taken from Countdown to Extinction, during the band's Rock 'N' Roll Fantasy Camp.
At first, Mustaine advises people to choke the chords (as transcribed by MetalCastle.net): "Okay, so, the beginning is obviously a pull off [he plays], but I choke the shit out of it. Choke it, okay? [he plays.]"
And then, Mustaine gives tricks to people who wants to play Symphony Of Destruction of Megadeth: "The chords are one volume, but it's different. Then we go to the pre-chords. [he plays.] So I'm muting, down picks, [he plays], letting these voices out which are the… as those fits in octagon before [he plays]. But I'm keeping the root open. So, that's the trick.
"And then at the end of each lick I go… from my root, and then the harmonising guitar player does the harmonic licks.
"So, this is what the pre-chorus looks like [he shows].
"It does that until the very end, where it does step-down that part that goes down you guys all know that [he plays].
"It's important to get a vibrato on that first note, and then mute them all wayn down and then let that last note be open because that gives you all the dynamics you need to make all that work."
According to Dave Mustaine, the chords of the song are the last part the players need to learn: "The chords… this is the last part you need to learn. The chords goes [he plays]: those are the chords, right? and we're inversely picking… [he plays]
"And that's the whole song, okay?"