Jay Jay French Says Gene Simmons Was Arrogant And Self-Absorbed Person In The Early Days Of KISS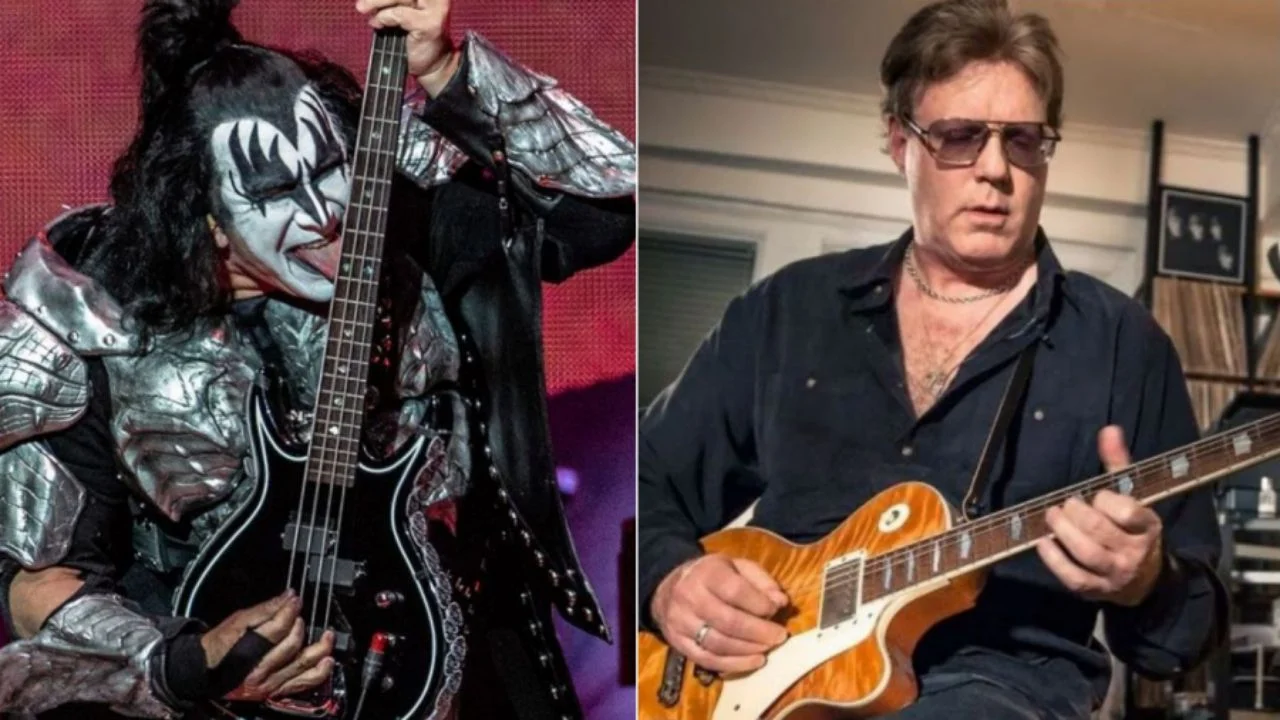 In a new interview with Ultimate-Guitar, Twisted Sister guitarist Jay Jay French has once again recalled his audition for the rock band KISS and commented on Gene Simmons' arrogant and self-absorbed acts in the early days of KISS.
Jay Jay French is an American musician known for being the guitarist, manager, record producer, and founding member of Twisted Sister. Debuted in 1982 with the band's Under The Blade album, French performed in every six Twisted Sister albums.
On the other hand, KISS, previously known as Wicked Lester, changed its name after they adopted a more straightforward, harder rock sound and an emphasis on stage theatrics in early 1973. During its ongoing career, KISS released 20 studio albums.
In the early '70s, Jay Jay French had auditioned for Wicked Lester. He was 20 when he met them the first time. At the time, Gene Simmons, Paul Stanley and Jay Jay French had rehearsed a few times, but it did not work for French.
Previously said that KISS had a vision, the musician now once again recalled those days while interviewing with Ultimate-Guitar's David Slavković. When the interviewer mentioned French's KISS memory in his book, the guitarist opened up about those days and said Gene Simmons was arrogant and self-absorbed human.
"Well, if you're talking about Gene Simmons as a person who has a reputation of being an arrogant, self-absorbed human being, that's probably how he was back then too," French says.
"But you know, to be fair, I was 20 when I met them and they were 22 – Gene and Paul [Stanley], I met them together – and they were the first people I ever met who had an idea of who they were.
"Up until then, all the musicians were just hippie musicians I played with – nobody said, 'This is a plan that we have.' When I met Gene and Paul, this was a plan, you know, they had this plan."
French Reveals How Gene Simmons Behaved When They Met
Later then, the musician recalled how he was asked an audition for Gene Simmons and Paul Stanley's band Wicked Lester, aka KISS. According to him, he was the babysit of the daughter of the person who was the lawyer of the Wicked Lester's label Epic Records producer, and the lawyer invited him to audition.
"I only met them because they already had a record deal on Epic Records with Wicked Lester, and the producer's lawyer – I used to babysit for his daughter, so he kinda got me an audition, he said, 'You're looking for a band,'" he continued.
"He said that in the elevator one day to me, like, 'Hey, you're looking for a band?' 'Why, 'cause I have long hair and I play guitar all day long and you hear me play in the building?' 'Yeah,' he goes, 'Wanna audition for a band?'
"And I went, 'Sure!' So, when Gene and Paul came down to meet me for the first time, Gene was pretty, 'Are you Jewish? You're Jewish, right? Well, we're gonna change our names, we're Jews too. You look to Jewish.'
"I've never been – no one had ever said to me at this point in my life, especially another Jew – had ever asked me if I was Jewish or that it mattered, or that my name mattered, or that my image mattered.
"This was Gene!"
Elsewhere in the interview, Jay Jay French revealed how Gene Simmons and Paul Stanley decided to form KISS. Saying that he, Gene Simmons, and Paul Stanley were influenced by the same musicians such as Jimi Hendrix, Led Zeppelin, The Beatles, Pink Floyd and more, French added that they stopped calling him because they dealt with Ace Frehley.
"Obviously, Gene and Paul had decided at that point that they were going to break up this band called Wicked Lester to do this other thing which became KISS," he adds. "They just said to me, 'The demo you got – we're gonna break that band up. We're gonna start all over.'
"But they didn't talk about makeup. They just said like, 'We're gonna be heavy, and we're gonna wear platform shoes,' 'cause platform shoes were just starting to come out – you know, this was 1972.
"The Allman Brothers, Grateful Dead were hippy, but I kinda sensed this was changing – the vibe was changing, the scene was changing, you know. And I was changing.
"So, I looked forward to it, it was like a new adventure. I rehearsed with them a couple of times, and you know, it was nice, we played Zeppelin songs, we did Jimi Hendrix…
"We were very influenced by the same music. You know, Hendrix, Zeppelin, Beatles – we were all the same age. Pink Floyd, The Who, that was all a part of who we all were.
"And then, it didn't work out – they stopped calling me, which was fine, and four months later, they were still advertising in the local paper. I was looking for a band still, and I called the ad.
"It was Gene, and he said, 'No, no, we found a guitar player,' and that was Ace [Frehley]. He said, 'Paul, his name is Paul [Daniel Frehley]."