Motley Crue's Tommy Lee Mocks Donald Trump Who Tested Positive For Coronavirus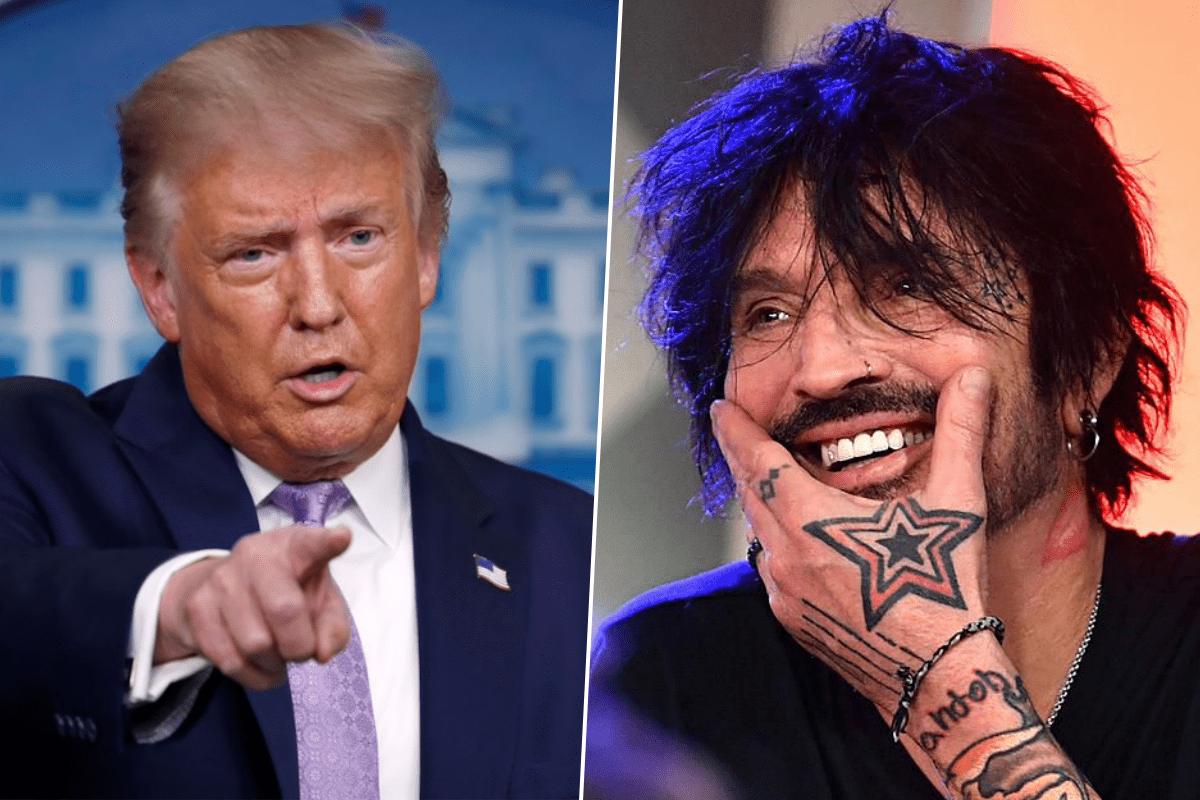 The legendary musician Tommy Lee, known for the drummer and a founding member of the heavy metal band Motley Crue, has recently posted a new photo on his official Instagram channel and mocked Donald Trump.
Recently, the 45th and current president of the United States, Donald Trump, who refused to wear masks all the time, has shared a saddened tweet on his official Twitter account and announced that he and his wife Melania Trump have tested positive for coronavirus. He also said in the tweet that they began their quarantine and recovery process.
With the recent tweet he shared on his Twitter channel, Tommy Lee, known for his funny and cheesy tweets to the president, shared his thoughts about Donald Trump's test result and mocked him by using his words. He was touching Donald Trump's refusing the measures and sharing his feelings about the issue.
When Tommy Lee quoted Donald Trump's tweet, he wrote, "Can you say, 'Karma Gods have spoken'?"
In the comments of the Tommy Lee's post, a few fans were sharing their opinion on Donald Trump's test result and stating that he was lying. Even so, Misty Gray named fan wrote the following letter to share her feelings:
"He's probably negative and will say he's positive. Then brag that he barely was sick and fully recovered. And preach that COVID is nothing. I don't trust him one bit."
You can find Tommy Lee's tweet below.