Carmine Appice Slams Rock And Roll Hall of Fame: "Vanilla Fudge Should Have Been In There Before Deep Purple"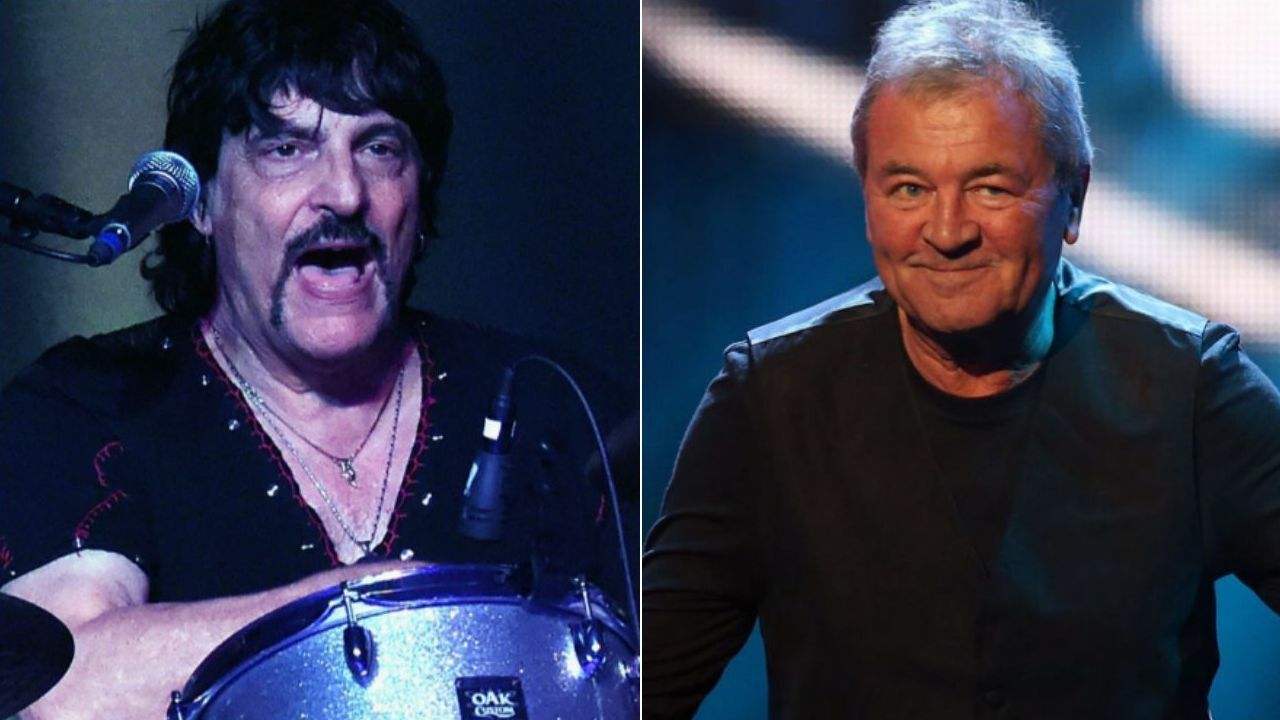 In a new interview with North Coast Music Beat, the world-known drummer Carmine Appice has slammed the Rock and Roll Hall of Fame and said that "Vanilla Fudge should have been in there before Deep Purple."
Carmine Appice is known for his contributions to his band King Kobra, the rock band Vanilla Fudge, Rod Stewart, and Beck, Bogert & Appice. Influencing drummers such as Nicko McBrain, Roger Taylor, Neil Peart, Tommy Lee, Eric Singer, and John Bonham, Appice is widely regarded as one of the legendary drummers of the rock community.
Over the past few years, the Rock and Roll Hall of Fame has been exposed to harsh criticism by rock and metal musicians and their fans. Even though it's named Rock Hall, the organization, which includes pop artists or rappers instead of world-famous rock and metal bands or musicians, has once again received harsh criticism.
Touching on Deep Purple's Rock and Roll Hall of Fame induction in 2016, the 75-year-old drummer had blasted Rock and Roll Hall of Fame's injustice, while not sending any disrespectful words to Purple.
At first, the drummer criticized The Go-Go's inducted into the Rock Hall and said "Vanilla Fudge should be in. I thought it was about inspiration and all that stuff, influences on people. C'mon, The Go-Go's went in. Who did they influence? I know them. They're nice people and everything. But c'mon, man.
"They should it the Music Hall Of Fame and just have it for… not influence and not what the Hall was originally made for. Like I'm in the Modern Drummer Hall Of Fame.
"I'm in there because of my influence and what I've done for drumming. Long Island has a Music Hall Of Fame; Vanilla Fudge are in there for the same reason.
"I'm in the Heavy Metal Hall Of Fame for the influence; I'm not in there for how many records I sold. Back in the day, you've got guys like Chuck Berry are in it. He's in it for the influence…"
Carmine Appice Claims Vanilla Fudge Should Have Been In There Before Deep Purple
Later then, Appice went on to say that his band Vanilla Fudge deserves to be inducted into the Rock and Roll Hall of Fame. Saying that they influenced so many bands, the drummer also claimed that they created a style of music.
"Why do they leave out groups like Foreigner, groups like Vanilla Fudge?" Appice adds. "Deep Purple is in it now. But before Deep Purple, we should have been in there. I mean, c'mon.
"We influenced so many bands. We created a style of music. We were there when the FM radio station was starting… We started the long song.
"And we're still doing it, we're still alive. And they've got people in there that are not alive, which is fine."
Concluding, Carmine Appice continued by slamming Rock and Roll Hall of Fame inductees. Stating that it's ridiculous that they are putting rappers in Rock Hall, Appice said it's unfair that The Runaways are not in it.
"One good thing they did is they showed Tim Bogert's picture, of the people who died," he continues. "And I'm happy they did that.
"But otherwise, change the name. You're putting rappers in there, you're putting people that have nothing to do with rock in there. I mean, The Go-Go's. How rock is The Go-Go's?
"The Runaways are not in it, and they were all female. They were the first female. And that's about influence. It's stupid.
"People go, 'Don't you care that you're not in the Rock And Roll Hall Of Fame?' I said, 'I don't really care, because it's getting cheesy now,'. I know people who are in there, and it didn't change their career. It did nothing for them other than getting an HBO special. That's it."
Back in this past November, Appice had recalled a stupid reason that led to his dismissal from Ozzy Osbourne's solo band. According to him, Ozzy's wife and manager Sharon fired him because "his named was too big."
"After Rod was Ted Nugent," Appice recalls. "We did American Music Awards, and I saw Ted was on it.
"And Ted came up and said, 'Look, when you're done playing this wimpy rock, you want to play man's rock, give me a call.' We're good friends.
"So, I went with Ted. I did that from 1982.
"And in '83, I did a record with Rick [Derringer], I started doing things more with my own name – DNA was Derringer and Appice.
"And after that, we did another Vanilla Fudge record, and then I did Ozzy," Appice continues. "And then Sharon fired me and said, 'Your name is too big, you should start your own band.'
"And then I started King Cobra, that was my band.
"In those years, I was asked to join Rainbow, and I couldn't do it because I was signed to another record deal. I was asked to do that big, huge Whitesnake record [likely referring the band's self-titled album], I couldn't do it because I was signed to Capitol Records with King Cobra.
"And then after that, we did Blue Murder, which is an amazing record, amazing band. And then the '90s came, and with the '90s, the grunge came in and we were like dinosaurs."