Bruce Kulick Claims KISS Has A Song Fixed By Gene Simmons After It Was Sounded Like Aerosmith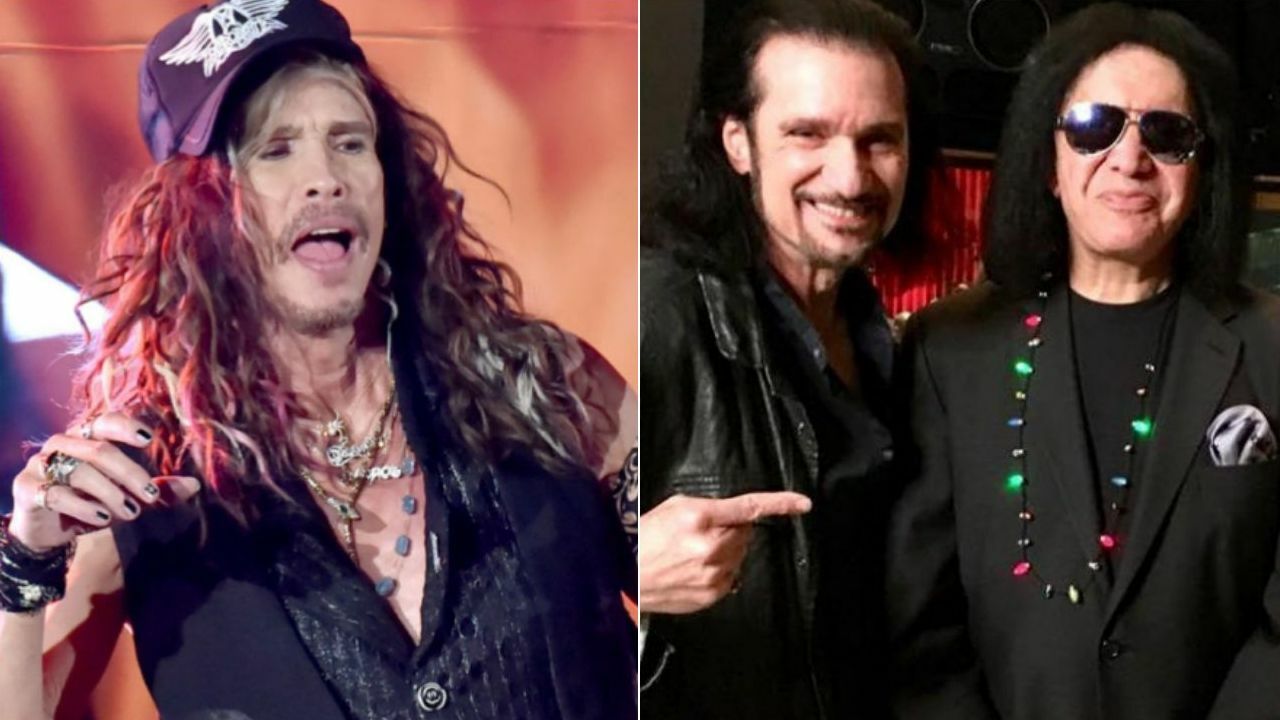 In a new appearance on Ultimate Classic Rock, former KISS guitarist Bruce Kulick has shared a weird fact about his former band KISS and said that there was a song named Little Ceasar fixed by Gene Simmons after it was sounded like Aerosmith.
Bruce Kulick was the lead guitarist and backing vocalist of KISS from 1984 to 1996. When he was a member of the band, he contributed to numerous KISS stuff such as 1985's Asylum, 1989's Hot In The Shade, 1992's Revenge, the band's live album Alive III, and the seventeenth album Carnival of Souls: The Final Sessions.
Even though Paul Stanley and Gene Simmons are the main songwriters of the band, there was a song written by the band's late drummer Eric Carr, who was a member of the band from 1980 to 1991. At first, the song was known as a demo and named Ain't That Peculiar. After Gene Simmons fixed the song, it became Little Caesar, and the band added the song to its fifteenth studio album, Hot In The Shade.
Recently, when the interviewer of UCR talked about a couple of KISS songs, including Love's A Deadly Asylum, King Of The Mountain, No, No, No, Little Caesar, Tough Love, Bruce Kulick admitted that it was a song much like Aerosmith. Also, according to him, the song was known as Ain't That Peculiar at first.
"That song was a long journey," Kulick said. "Eric wrote it in a few different ways. It wasn't called 'Little Caesar' at first, it started out as a demo called 'Ain't That Peculiar.' It was actually slower. I have all of the demos.
"He and I would flesh out a lot of stuff because we had that great relationship from working on his Rockheads you know the cartoon idea. We wrote other songs at that time as well."
Kulick Reveals How Gene Simmons Fixed The Song To Catch KISS Sound
Later then, Bruce Kulick revealed how the band's bassist and founding member Gene Simmons fixed the song to catch KISS sound. Saying that the song didn't deserve to get in any KISS album with its original sound, Kulick revealed that Adam Mitchell and Gene touched on the song to fix it. Concluding, he admitted that he was happy for his late bandmate Eric Carr to have his own song on a record.
"To get it on the Kiss album, it took [some work]," Kulick adds. "It was like, 'It's going to have to really fit the Kiss thing.'
"At first, it was more slinky and too [much like] Aerosmith and a little too mid-tempo. Then, he got involved with [songwriter] Adam Mitchell and Gene [Simmons]."
"We picked up the tempo and got better lyrics, writing a song that could [be related to] a nickname for him. It was like, 'Hey, Little Caesar.' I do think, considering that it didn't have a big stamp of Gene and Paul, it really fit well with the Kiss thing.
"I was so happy for Eric to have his own song on a record."
Back in November 2020, Bruce Kulick had recalled his first-ever gig with his former band KISS. Revealing that his knees were shaking before he went on stage with the band, the 68-year-old guitarist had commented on some of his hardest gigs.
"My first KISS gig – my knees were literally shaking before we went on stage," he said. "I got through it, I got through 12 years of that and many, many more gigs as we all know. You accept it and that helps you deal with it.
"With some of my hardest gigs, oddly enough, when I know these people or another musician that I respect is in the crowd, that gets me really nervous.
"It's kind of weird, I don't know why, I guess they're gonna know my emotions or they're gonna know when I didn't quite hit the note the way I want to hit the note because I'm a bit of a perfectionist, but live, everything is forgiven so much more – just like this interview; it's organic, it's going to happen."