Brian May Ends Rumors That Queen Copied The Who's Quadrophenia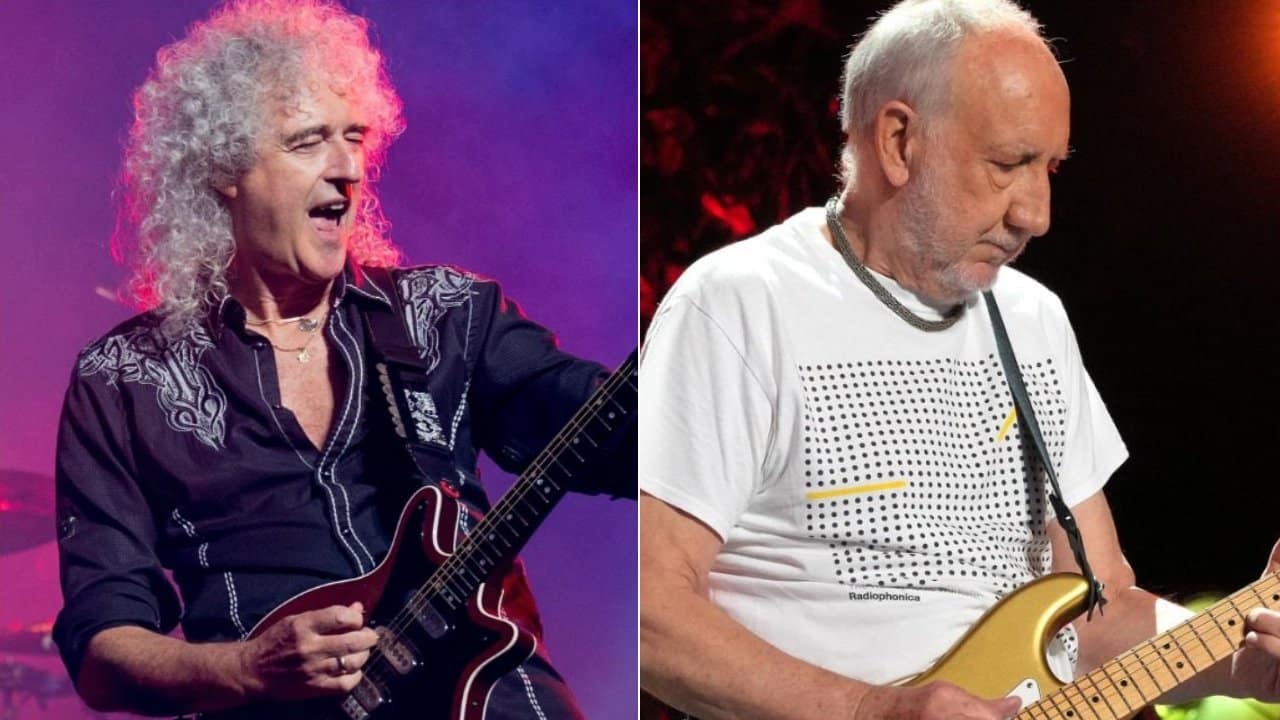 The legendary guitarist Brian May has ended the rumors that the origin of Queen's iconic song Brighton Rock was The Who's Quadrophenia, saying it is wrong.
Queen is a 1970-formed rock band that is considered one of the most influential bands in rock music. Gained international fame around their early releases, the band has continued to be an icon for the young musicians and fans, although they released their latest studio album four years after the band's icon Freddie Mercury died in 1994. They are one of the best-selling rock bands in music, with over 300 million album sales.
During its ongoing career, Queen released 15 studio albums, 2 EPs, 10 live albums, 16 compilation albums, 11 box sets, 72 singles, and many more things. Debuted in 1973 with the self-titled Queen, the band has managed to engrave its name in history in gold letters with the albums they have released over the years. There are such great hit songs the band brought to the world, such as Bohemian Rhapsody, We Will Rock You, and We Are The Champions.
Unleashed in the band's third studio album, Sheer Heart Attack, back in 1974, the song was a very romantic song that Queen fans love listening to. In the past, claims have been made about where the inspiration came from for this song by Queen. Allegedly, the song contained similarities to The Who's Quadrophenia, which was released in 1973. During his recent appearance on Uncut, Brian May detailed the rumors and declined that the origin of the song was The Who's Quadrophenia.
Opening up about how Queen created Brighton Rock, Brian mentioned the time he and the band's drummer Roger Taylor visited Brighton in the band's early years: "As much as I love The Who, I couldn't sing you a note of Quadrophenia.
"The lyrics were actually based entirely on a romance I had in Brighton. Me and Roger went down to Brighton and met two girls in our very, very early days. Life is all about romance isn't it? I've never been very good at it! But you can't exist without those yearnings and desires."
Brian May Reveals His Impact On Queen's Brighton Rock
Brian May then touched on the song's solo work, which was great work for him. Revealing what he did during the creating process of the solo, Brian stated that the song became a big part of Queen's live shows.
"The solo on that song has really developed a life of its own — it's a sonic adventure," Brian claims.
"I was fascinated by the ideas of delay and canon — of playing a riff on my guitar, hearing it back and then playing a harmony line on top of that. Nowadays the likes of Ed Sheeran use looper pedals, but I had to build my own!
"There used to be a thing called an Echoplex, a tape machine with heads on it, but you could only get short delays on it. I wanted a delay of a few seconds, long enough to play along to. So I cannibalised an Echoplex and put it in a bigger box, and extended the rail on which the playback head lives. I even had a pedal to work it, and a motor and pulley system! It was a bit hare-brained, a bit Heath Robinson, and it wasn't stable enough to use on tour.
"So we simplified it a bit, put the head in a fixed position, so that it would play a delay of a second and a half. And I'd add a harmony on top of that, and then another on that. It became a big part of our live shows.
"There's always an element of Brighton Rock in everything I do."
In the middle of this month, Brian May recalled the time his rock god Ian Hunter gave him demoralizing career advice about quitting music. In the interview, Brian May cited Mott the Hoople as their influence. Recalling their Tennessee show where Mott the Hoople rocked the audience, the guitarist said it was a mind-blowing show.
"Miserable old sod he is, but I love him dearly," he said. "He once gave me great advice. We're in the middle of the tour. I think we're in Memphis, Tennessee. My jaw is dropping my eyes are wide open. I've never seen anything like this. It was mayhem. It was like… I don't know how to describe it, it was like indulgence personified. It's like, you imagine a rock tour to be, the gig, the hotel, everything, and I sat down with Ian late at night and he said, 'Brian, are you enjoying this' and I went 'Yeah, I said it's…I've never experienced anything like this'.
"And he says, 'Are you missing your home life at all?' I said, 'Well, actually, you're right.' So I said, 'I miss the things around me. I miss my things, I miss my people and everything'. He said, 'Brian. If you miss your things and your people, you're in the wrong business.'
"So that's the advice which I didn't take. Luckily. I persisted, but it is a hard business, you know, when you take on being a rock musician for real. You have to say goodbye to your home life for quite a long time.
"So all your stuff that you thought was essential to you, all the things that you that make you feel secure. All the people who give you support. You have to say goodbye.
"And in those days, even more so because you couldn't communicate. When you're on the road, you couldn't phone home. We couldn't. I couldn't afford to phone home when we were first out there.
"So do I regret it? No, of course, because it gave me my life. It's been an incredible life, and it's opened the doors to so many other things."