Disturbed Announces Fighter of December – He Was Diagnosed With Autism Spectrum Disorder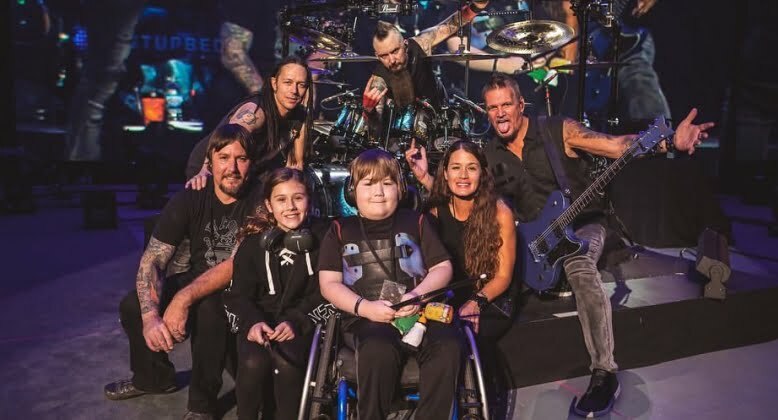 The groups or any artists are nothing without fans. Disturbed is one of the best bands that conveys this to their fans. The legendary band announces a fan every month under the name of "Fighter Of The Month", and supporting them in their illness.
Heavy metal legends Disturbed, consisting of David Draiman on vocals, Dan Donegan on guitars, Mike Wengren on drums and John Moyer on bass, has just posted a photo on their social media account and announced their December "Fighter Of The Month".
December's fighter is Nico. He was diagnosed with Autism Spectrum Disorder at age 4, but he never gives up in spite of all the difficulties and always finds the way to fight.
You can read what Disturbed wrote for him below.
"Nico was diagnosed with Autism Spectrum Disorder at age 4. He spends hours each week in therapies and working with specialists, both in and out of school. No matter how discouraging or frustrating things get, he finds a way to fight. Nico started working with the American Special Hockey Association and his perseverance and determination shines through more than ever on the ice. ⠀
⠀
Thanks to Nico and his mother for teaching us to see the world through a different lens, and showing us the benefit of never giving up."
Here's the post they shared: