Sharon Confirms Ozzy Osbourne Has Tested Positive For COVID-19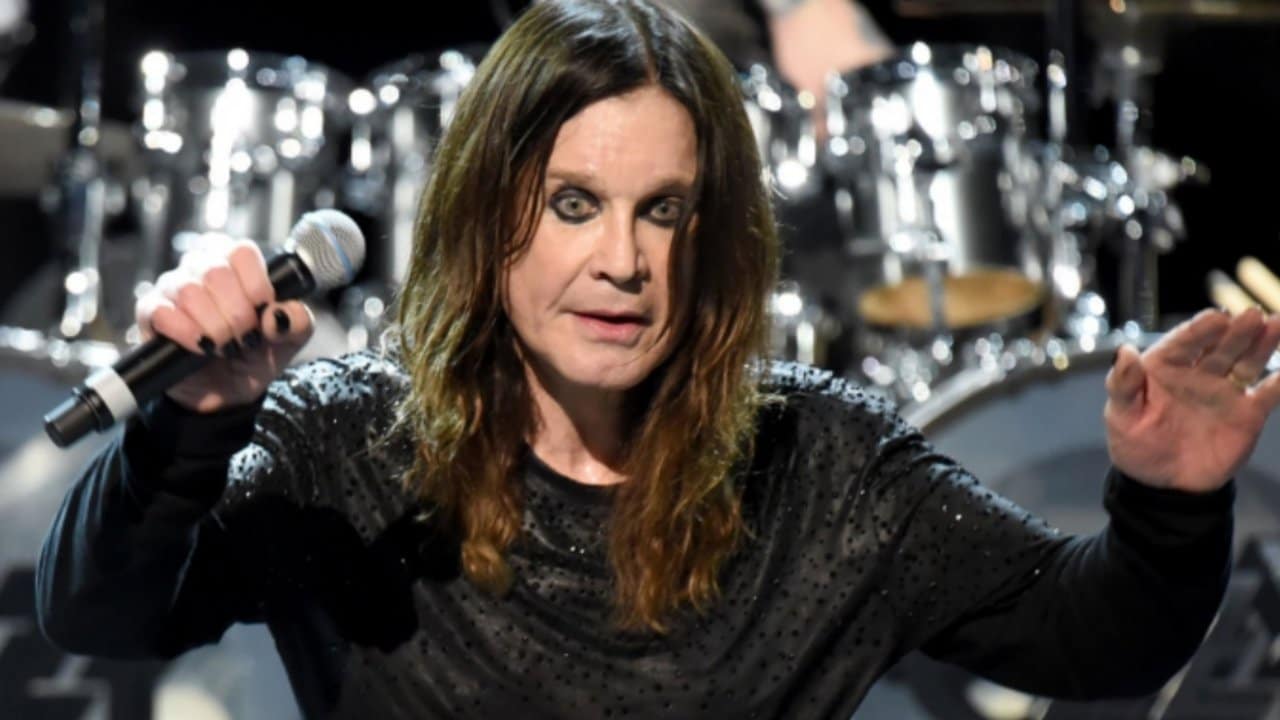 Black Sabbath legend Ozzy Osbourne has tested for COVID-19, according to his wife Sharon Osbourne. The Prince of Darkness has been dealing with health issues for over 2 years.
Ozzy Osbourne rose to international fame in the late-60s with Black Sabbath, which he founded with TonyIommi, GeezerButler, and BillWard. Debuted in 1970 with the band's self-titled Black Sabbath, Ozzy contributed to the band's eighth albums until his dismissal in 1979. He then rejoined them and released one more studio album, which was 2013's 13.
After the first parted ways with the band in the late-70s, Ozzy Osbourne launched a solo career in which he achieved positive reviews. He released his debut solo studio album in 1980, named Blizzard of Ozz, which is still the highest-selling Ozzy Osbourne album of all time. At press time, he has 12 different solo albums, and each of them has great critics from rock and metal fans.
Over the years, Ozzy Osbourne has been dealing with serious health issues. From his struggle with pneumonia and flu to his undergoing a major operation following a tragic fall at his home and from receiving an infection in his hand and another hospitalization following flu complications to announcing his Parkinson's disease, he has been very unlucky since two years.
Another unlucky disease has been announced by his wife recently. During her new show The Talk UK, Sharon Osbourne announced that Ozzy Osbourne has tested positive for COVID-19 disease. Saying that Ozzy Osbourne is feeling healthy, she added that she is worried about him. She was crying while she was talking about Ozzy's health.
"Ozzy [Osbourne] was only diagnosed [for COVID-19]," Sharon says (via TMZ). "It was, like, middle of the night [U.K.] time."
Sharon Reveals The Current Health Of Ozzy Osbourne
Sharon then revealed the current state of health of Ozzy Osbourne after his COVID-19 diagnosis. She admitted that Ozzy is feeling okay, but she didn't hide her worries about him, saying she will kiss him with three masks when she flies back to Ozzy Osbourne.
"I spoke to him and he's okay [but] I am very worried about Ozzy right now," he reveals. "We've gone two years without him catching COVID and it's just Ozzy's luck he would get it now.
"[I will] hold him and kiss him with about three masks on, I think. My family is my life."
Sharon then talked about the rest of Osbourne family. When she was asked whether they have another diagnosis, Sharon said Ozzy got sick in the middle of the night. So, no one with him when he got sick.
"He was diagnosed in the middle of the night — they're all sleeping — so I haven't spoken to them yet, but they'll rally around," Sharon says. "They'll be with him."
When she mentioned the fact that she will be missing her new show, Sharon said: "I can't believe my luck that I'm missing the show. I've only been there three days. I can't believe it — three days and I'm missing the show. But I will be back. I know I will. It'll take me a week to get my old man on his feet again and I will be back in a week."
Back in May 2021, Ozzy Osbourne thrilled fans by sharing exciting details about his upcoming album. The album will be a follow-up to his twelfth Ordinary Man, and he has more than 10 strong songs for it.
"Some interesting people are gonna be on the album, which I can't really disclose," Ozzy said. "[Andrew] goes in with a band. He gets some things going, and I'll go, 'Yeah, I like that,' 'No, I don't like that,' 'That's okay.'
"We've got, like, 13, 14 really strong songs.
When he was asked if he excites about making an album after a long time. Ozzy said: "Of course I get excited," Ozzy states. "It's something that's creative that I can get my head around. When I get something really special, I go, 'Yes, this is a winner.' There's one [song] called 'Patient Number Nine'. It's one we wrote about Sharon and I."