Church of Misery Announces North American Tour Dates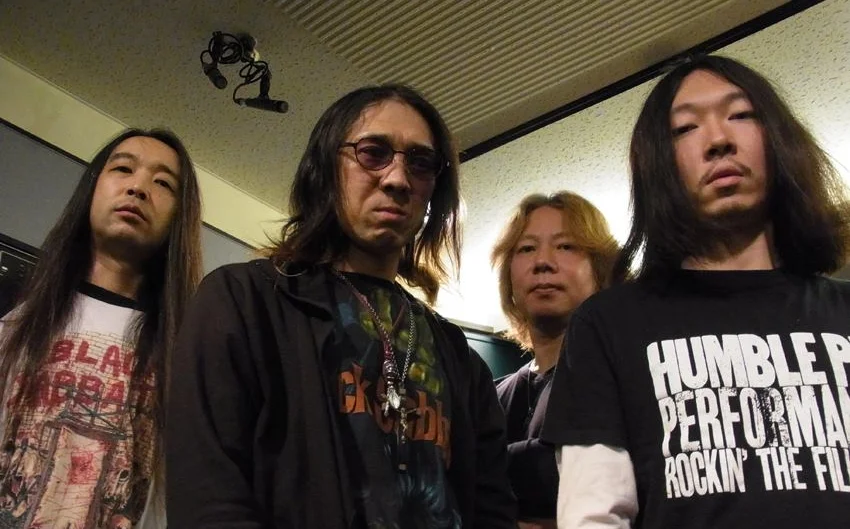 Formed in 1995, Japanese doom metal band Church of Misery, consisting of Tatsu Mikami on bass, Hiroyuki Takano on vocals, Yasuto Muraki on guitars, and Junichi Yamamura on drums, are excited to announce North American tour dates for the celebration of 25th anniversary of the band. The tour will be supported by Black Wizard, Forming The Void, Truckfighters, Valley Of The Sun,and Wizard Rifle.
The 23-date tour will kick off with Black Wizard at Soda Bar in San Diego on February 5 and conclude with Black Wizard and Wizard Rifle at Hi Hat in Los Angeles on March 6.
Feb 05 – San Diego, CA @ Soda Bar +
Feb 07 – Mesa, AZ @ Club Red +
Feb 09 – Austin, TX @ Barracuda ##
Feb 11 – Wilmington, NC @ Reggies ++
Feb 12 – Washington, D.C. @ Rock & Roll Hotel ++
Feb 13 – Philadelphia, PA @ Underground Arts ++
Feb 15 – Brooklyn, NY @ Kingsland ++
Feb 16 – Boston, MA @ Middle East ++
Feb 17 – Montreal, QC @ Bar Le Ritz ##
Feb 18 – Toronto, ON @ Hard Luck ##
Feb 19 – Chicago, IL @ Reggies ##
Feb 20 – Minneapolis, MN @ Skyway Theatre ##
Feb 21 – Milwaukee, WI @ Cactus Club ##
Feb 23 – Winnipeg, MB @ The Garrick +
Feb 25 – Edmonton, AB @ Starline +
Feb 26 – Calgary, AB @ Dickens +
Feb 28 – Vancouver, BC @ Venue +
Feb 29 – Seattle, WA @ Substation ###
Mar 01 – Portland, OR @ High Water Mark ###
Mar 03 – San Francisco, CA @ Bottom of the Hill ###
Mar 04 – Sacramento, CA @ Harlows ###
Mar 05 – Santa Cruz, CA @ Catalyst ###
Mar 06 – Los Angeles, CA @ Hi Hat ###
+ Black Wizard
## Black Wizard, Forming The Void
++ Truckfighters, Valley Of The Sun, Black Wizard, Forming The Void
### Black Wizard, Wizard Rifle