Joe Elliott Explains How Def Leppard Has 'Always Been A Bit More Towards Queen'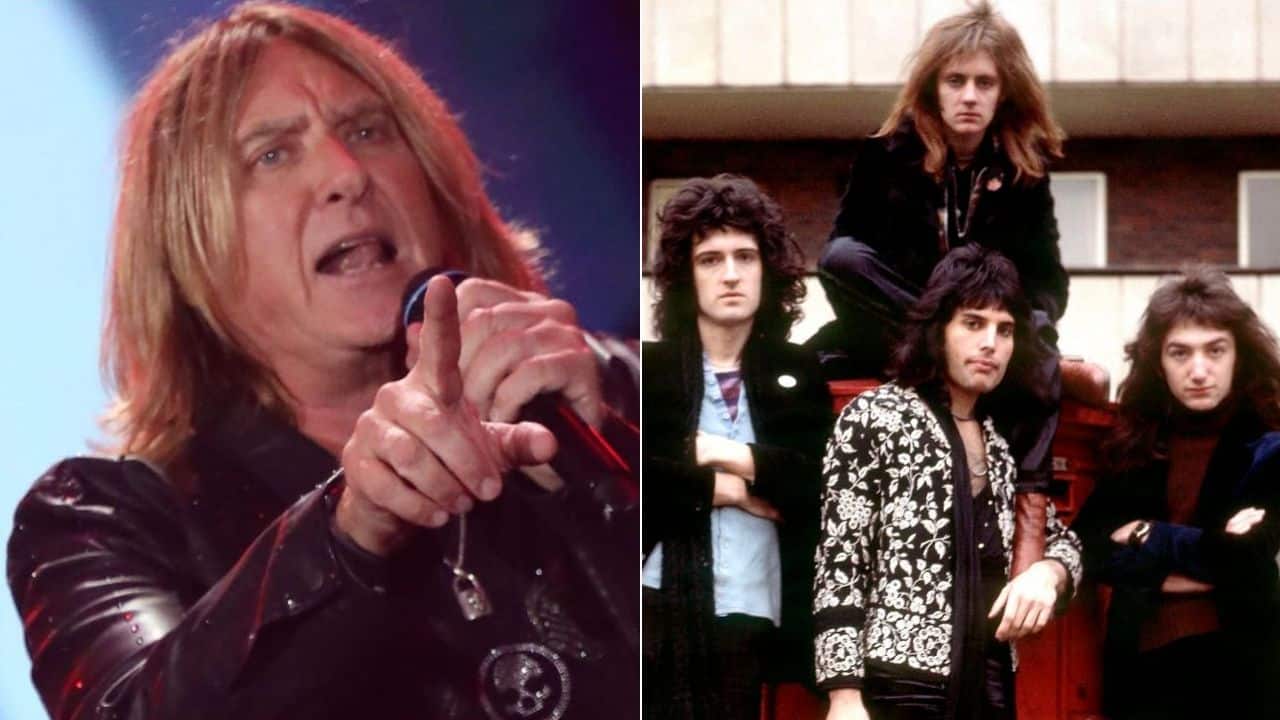 In an interview with Goldmine Magazine, Def Leppard icon Joe Elliott explained how his band has always been a bit more towards the rock pioneer Queen when the subject was the diversity of songwriting.
Joining the rock music scene in 1977, Def Leppard reached worldwide success during the early 1980s. With the release of their debut album, On Through the Night, in 1980, the band was now officially a part of rock music. Getting received often positive reviews from critics, the band continued to its climb in rock, as they released the second High 'n' Dry in 1981. One year later in 1983, the band released one of its highest-selling albums of all time, Pyromania. Releasing its latest studio album on May 27, 2022, the band brought a unique diversity to the industry and has released twelve albums to date.
One of those bands that brought a whole different era to rock music was Queen. Formed in 1970, the band officially broke numerous charts with its legendary sound from the early 1970s until the late 1980s. Releasing fifteen studio albums in total, songs like Bohemian Rhapsody, We Are the Champions, and We Will Rock You became the signature sounds of the band during that period.
Recently, Joe Elliott was asked that the band's most recent album features much closer sounds to the band's early stuff. The musician said that Def Leppard has come up with a sound that they still are. He also kept details of the band's latest album.
"I think what we've done here much later in our career, admittedly, 45 years into it, we've come up with an album that it's still us, but it's not the more of the same," Elliott says. "There's enough classic Leppard with 'Gimme a Kiss' that rocks. 'All We Need,' 'SOS Emergency,' 'Fire It Up,' 'Kick' — [with those], people can go, 'Oh yeah, I'm comfortable with this.'
"But then we can go a little left field with 'Lifeless,' 'This Guitar,' 'Angels,' 'Goodbye for Good,' even 'From Here To Eternity,' which is essentially a murder ballad. They're just a bit different to anything that we've really done in the past. We may have done one song like that per album.
"We've done six or seven on this one. We didn't realize it at the time, but, you know, you have to look retrospectively over the last 18 months of this project. It just became apparent that it was the right thing to do."
Joe Elliott Claims Def Leppard Has 'Always Been A Bit More Towards Queen'
In the continuation, the 63-year-old musician clearly said about his band that they haven't wanted to repeat themselves. Touching on the band's two of the best-selling albums of all time, Pyromania and Hysteria, Elliott explained how Def Leppard has always been a bit more towards Queen when someone talked about the diversity of songwriting.
"Considering that Pyromania and Hysteria are 39 and 35 years old, so is our audience and so are we. So we all think that they're ready to take this journey with us because we've all been on this journey, and we don't wanna necessarily repeat ourselves 100 percent. It suits some bands. I don't think I'd want to hear AC/DC doing an acoustic song with a piano in it.
"But with us, we've always been a bit more towards Queen when it comes to the diversity of our songwriting. We're just a bit more behind the eight ball when it comes to the time we did it in. It took Queen four albums, it took us 12. But I'd rather be the tortoise than the hare in this scenario because 45 years into our career, to do what is what we consider pretty much a career-defining record, is quite a statement to make and quite an achievement if I'm right, you know."
After Def Leppard released its latest album Diamond Star Halos, Joe Elliott told Classic Rock that Def Leppard has always sounded like Queen, compared to his band's hit song Man Enough with Another One Bites The Dust.
"We really got our mojo back with the Def Leppard album and songs like Man Enough – which sounded like Another One Bites The Dust, but so what?" Elliott continued. "We've always sounded like Queen!
"And with the new one, we've made a great album in bizarre circumstances. We ended up recording it completely remotely. And we've been sitting on it for a year!"