Nikki Sixx Speaks Emotionally On Why Mötley Crüe Formed Its Own Label: "We Were Not Going To Change For You"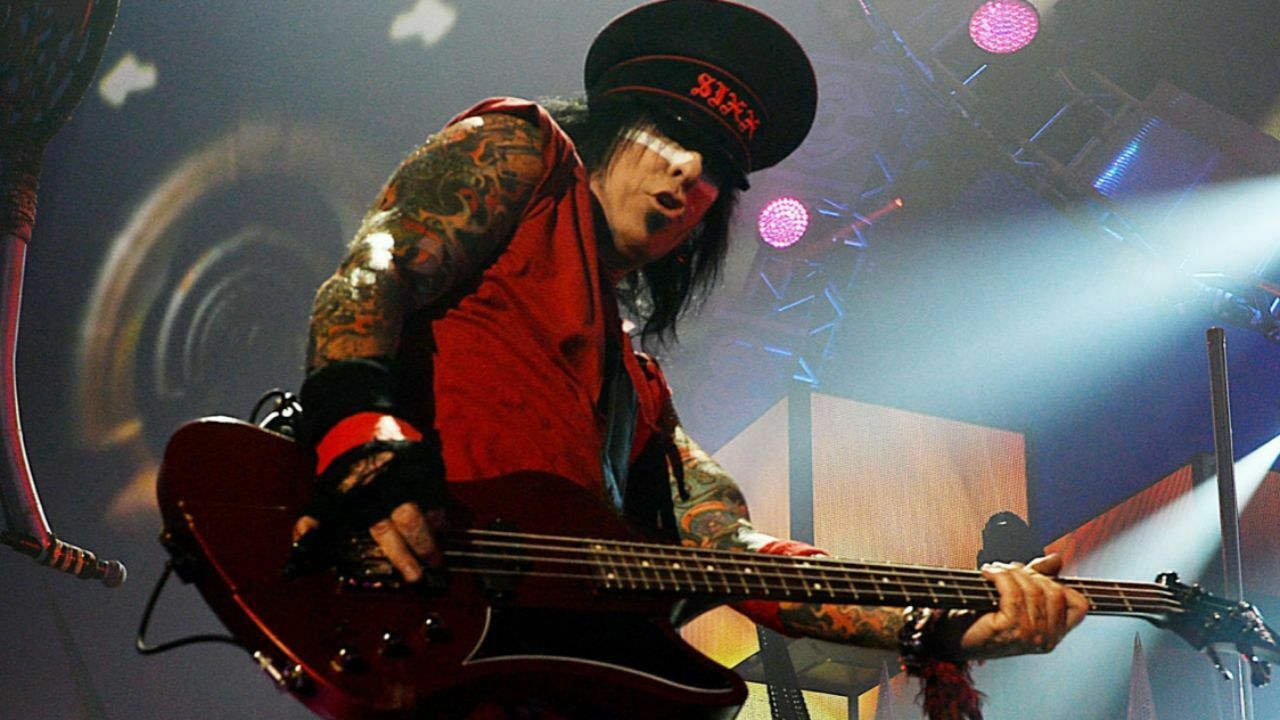 The band's bassist Nikki Sixx has opened up about why his band Mötley Crüe decided to form its own record label back in the band's early days and explained the main reason behind that act.
Mötley Crüe is a Los Angeles-based metal band formed in 1981. At first, the bassist Nikki Sixx and drummer Tommy Lee had played together with the vocalist Greg Leon. Later then, Leon had decided to part ways with Lee and Sixx. Nikki Sixx and Tommy Lee had begun to look out for new members for the band and hired Mick Mars. Lastly, Tommy Lee called Vince Neil to ask him to join them. With the participation of Vince Neil, Mötley Crüe was officially formed, although they didn't call themselves Mötley Crüe in the first place.
Back in the days, there were such talented punk rock bands that were not signed by any record labels. Mötley Crüe was one of the bands that were suffered this injustice, and in return, they formed their own label, Leathür Records.
After they formed their own label, Mötley Crüe released its debut single, Stick to Your Guns/Toast of the Town. On November 19, 1981, the band that no one wanted to sign, Mötley Crüe, has released its debut album through their own record label, Too Fast For Love, which was the only album that was released via their own label.
Recently, during an interview with The Aquarian, Nikki Sixx talked about his band's decision to form its own label, the record labels' approach to punk rock bands, and his band's view about that. At first, the 62-year-old bassist said that Mötley Crüe had offered some of the brutality of punk rock in its early years and that his band was one of those that couldn't be signed by any record labels.
"Mötley Crüe was the thing that the record companies were looking for, though, like minimalistic rock," Sixx says. "Mötley Crüe offered some of that in songs like 'Live Wire.'
"We offered some of the brutality of punk rock in the beginning, yet we had the melodies of Cheap Trick – or we'd try! I would never say we had them, because they were one of my favorite bands, and we still couldn't get signed."
Nikki Sixx Reveals How Mötley Crüe Decided To Form Its Own Record Label
Nikki Sixx then continued by revealing his band's decision to form its own record label. At first, he touched on the books he read about lawyers and disclosed his fear. Later, Sixx went on to recall his grandfather's remarkable words about pushing their purposes.
"What I learned was through reading music books on lawyers and how the music industry works," Sixx continued. "I was always studying this stuff because I was scared that I was going to end up in a situation where I get ripped off or my band gets ripped off, so I tried to educate myself as much as possible.
"The other great educational tool was watching punk rock bands. No one wanted to sign the punk rock bands to major labels, so they started forming their own labels. That's what we did with Mötley Crüe.
"We formed our own label and got a distribution deal, and we were selling out two, three, four thousand seaters, and still no record company would sign us. We were going to own our own music, we were going to own our own image, we were not going to change for you, and we were going to own our own recordings.
"Again, it's those life lessons from my grandfather, 'Keep working, even when it's hard, and never give up. Never be afraid to re-write your lyrics. Never be afraid to make those choruses stronger. Be open to change. Creativity is like an evolution, and if you stop, you're gonna turn to stone or you're gonna freeze.'
"I talk a little bit about that creativity in the book to help other creatives to say, "Oh wow! Maybe that can help me."
Elsewhere in the interview, Nikki Sixx had revealed what Mötley Crüe means to him. According to him, his band changed his life forever.
"No record companies would sign us, and when Capitol Records, my own uncle passed on us, Nigel Benjamin with such talent did not have the fortitude to keep it together and keep working so he quit the band," Nikki recalls. "I was not going to go back to Idaho and work on a Goddamn farm again. I had a dream and I just kept going, and a lot of that is important for people to understand.
"Bad shit happens to good people, but you have got to keep going. In fact you might have to work harder than the next guy, and if I hadn't continued on, I would have never have formed Mötley Crüe. I would have never have met Tommy, Vince, or Mick… and they changed my life forever."