Robert Plant Answers People Who Told Him To Retire After Led Zeppelin Disbanded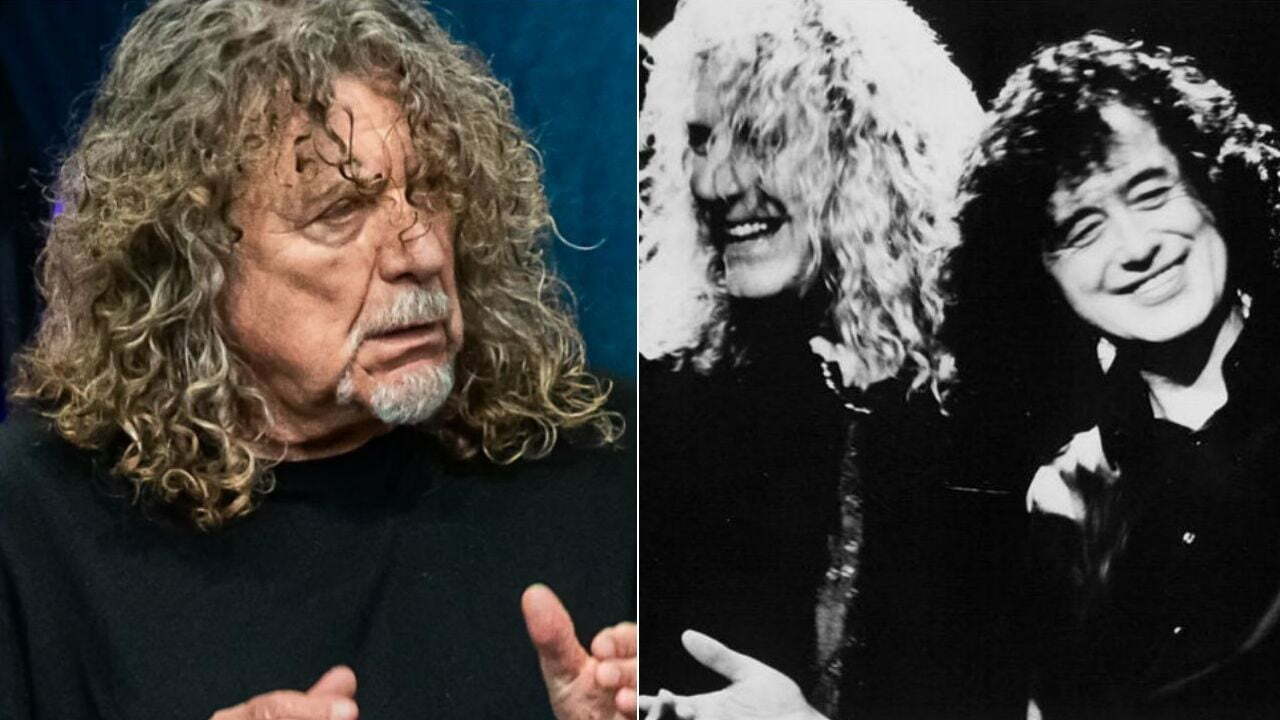 Led Zeppelin legend Robert Plant looked back on his band's disbandment, the tragic passing of John Bonham, and his answer to people who told him to retire after his band Led Zeppelin disbanded.
Led Zeppelin had started its career in 1968 consisting of Jimmy Page on guitars, Robert Plant on vocals, John Paul Jones on bass, and John Bonham on drums. The band had disbanded when the band's drummer John Bonham passed away. Throughout its 12-year career, the band had released 8 studio albums in total.
After Led Zeppelin disbanded, Robert Plant had collaborated in various projects with his band's guitarist Jimmy Page, including their short-lived supergroup, the Honeydrippers. Robert Plant and Page had also collaborated under the name of Page And Plant to tour and record together in the mid-1990s. With Page And Plant, they had released only one studio album named Walking Into Clarksdale.
Over the years, Plant has also been continued his solo career. As a solo musician, he has released 12 studio albums at press time. Debuted in 1982 with his Pictures At Eleven, Robert Plant had released his twelfth and latest album in 2017, named Carry Fire.
Recently, while working with Alison Krauss these days, Robert Plant was guested on The Telegraph to recall his tenure in Led Zeppelin. At first, the musician has commented on John Bonham's tragic passing. According to him, it was awful to lose John Bonham.
"We made great music," Plant says. "We had a great time. And then it stopped."
Robert Plant Reacts To People Who Told Him To Retire
Later then, Robert Plant has recalled his reaction to people who told him to retire after Led Zeppelin disbanded. According to those people, it was enough for Robert Plant to make music. But Robert Plant did not agree with them back then, as you see now. Influencing talented artists such as Freddie Mercury and Axl Rose, Robert Plant is now saying that there's always something new to learn.
"I was 19 on the first Led Zeppelin rehearsals, and I was 32 when John passed away, that awful time," he continues.
"People used to say to me, 'Well, you must have done enough now?' Enough of fucking what? 'Enough to retire!'
"So imagine the blessing to be 40 years further down the road, and I still don't know enough to stop in any respect.
"There's always something new to learn, somewhere new to take it. I love it."
Back in this past July, Robert Plant had revealed emotional words recalling his late bandmate John Bonham, his father, his song who passed away at five. According to him, thinking them keeps him alive and energetic.
"I've dreamt that I've been back with old friends, quite a lot, like John Bonham, like my father, my son who left when he was five. And they've been magnificent moments of great relief.
"The reason we're here now is we [Robert and host Matt Everitt] both like what we do, and there's a certain toll and a price that goes with it.
"But it does create some sort of energy in me that I've had to maneuver into another part of my being – subjugate it, stick it in a corner. Because I was always on the go, always planning the next thing.
"So it seems that when I'm asleep sometimes, I've been in a really great place… and I've gone somewhere, and now I've got to get back to wherever it was, and I'm making my way back through these amazing landscapes.
"I was really lucky because my next-door neighbor, who lives 100 feet from me – who played with me and Bonzo [John Bonham] in the 1960s – he's there. We're part of a pod."