Nikki Sixx Speaks Negatively About Pink Floyd's Music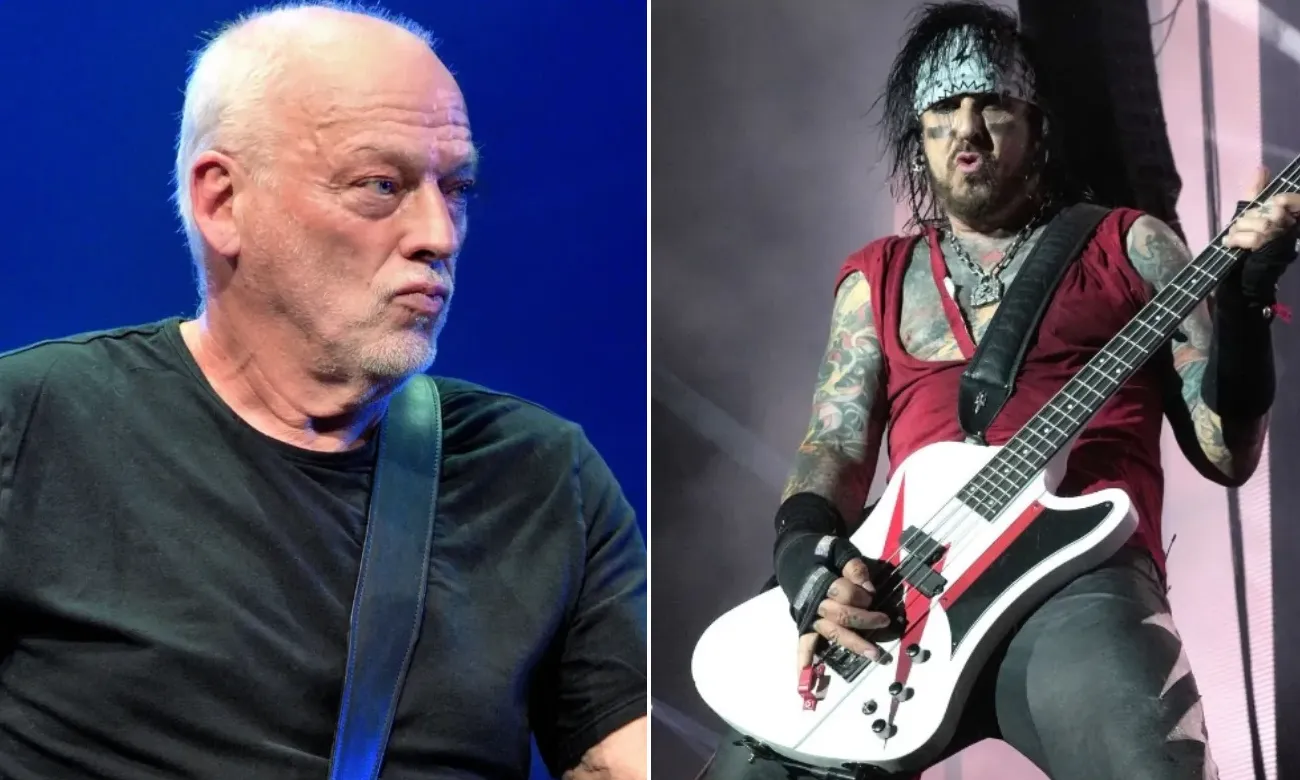 Mötley Crüe bassist Nikki Sixx has just updated his official Twitter account to reveal a fact about himself. He admitted that he hasn't been interested in rock giant Pink Floyd's music since their existence.
Pink Floyd has been considered one of the biggest hard rock bands in the music world since 1965. Bringing the music scene a different view with their elaborate live shows and philosophical lyrics, Pink Floyd developed itself day by day and has released fifteen studio albums. Their most beloved albums-The Dark Side of the Moon and The Wall-were honored as a part of the Grammy Hall Of Fame. Those two albums and Wish You Were Here marked the band's best-selling albums of all time.
On the other hand, Nikki Sixx is known for playing for the heavy metal band Mötley Crüe, originally formed in 1981 and disbanded in 2015 but reunited in 2018. Sixx contributed to the band getting more significant with his vast experience and played bass on every one of Mötley Crüe's albums. He has AC/DC, Queen, Black Sabbath, and ABBA as inspirations.
However, being the most prominent artist in the world does not mean that you have to be loved by everyone. Even if you are Pink Floyd, there might be people who are not loving you. As you might remember, Pink Floyd legend Roger Waters once announced he had no interest in AC/DC or Van Halen music. This could be a similar moment to that moment. Nikki Sixx started the conversation through his Twitter account. It seems he encouraged his followers to share which artists they didn't like. There were interesting artists that were named pioneers of music.
Nikki Sixx announces he doesn't interest in Pink Floyd's music, saying: "You have to be honest. We all have a couple massive huge iconic band's that just don't connect for you. I'll share one if you don't fucking judge me. What's yers? #PinkFloyd."
You have to be honest. We all have a couple massive huge iconic band's that just don't connect for you. I'll share one if you don't fucking judge me. 😂 what's yers? #PinkFloyd

— 📷 (@NikkiSixx) October 22, 2022
One fan named Ginger named Pearl Jam, which is a band Nikki Sixx called "the most boring band in history." When another fan named Tawnya joined Sixx on his opinion, she added: "Another for me is Dave Matthews Band and U2 also!"
Yes!!!! I can't do Pink Floyd at all. Another for me is Dave Matthews Band and U2 also!

— Tawnya (@tawnyaj1976) October 22, 2022
There was even a fan who had no interest in The Rolling Stones' music. According to the fan, there are only a few The Rolling Stones songs he likes: "Rolling Stones! There's like 3-4 songs I can dig, but zero interest outside of those very few."
Rolling Stones! There's like 3-4 songs I can dig, but zero interest outside of those very few

— xINTERCEPTERx (@KnoxvilleJedi) October 22, 2022