Motorhead's Mikkey Dee Says Losing Ronnie James Dio Was Like A Disaster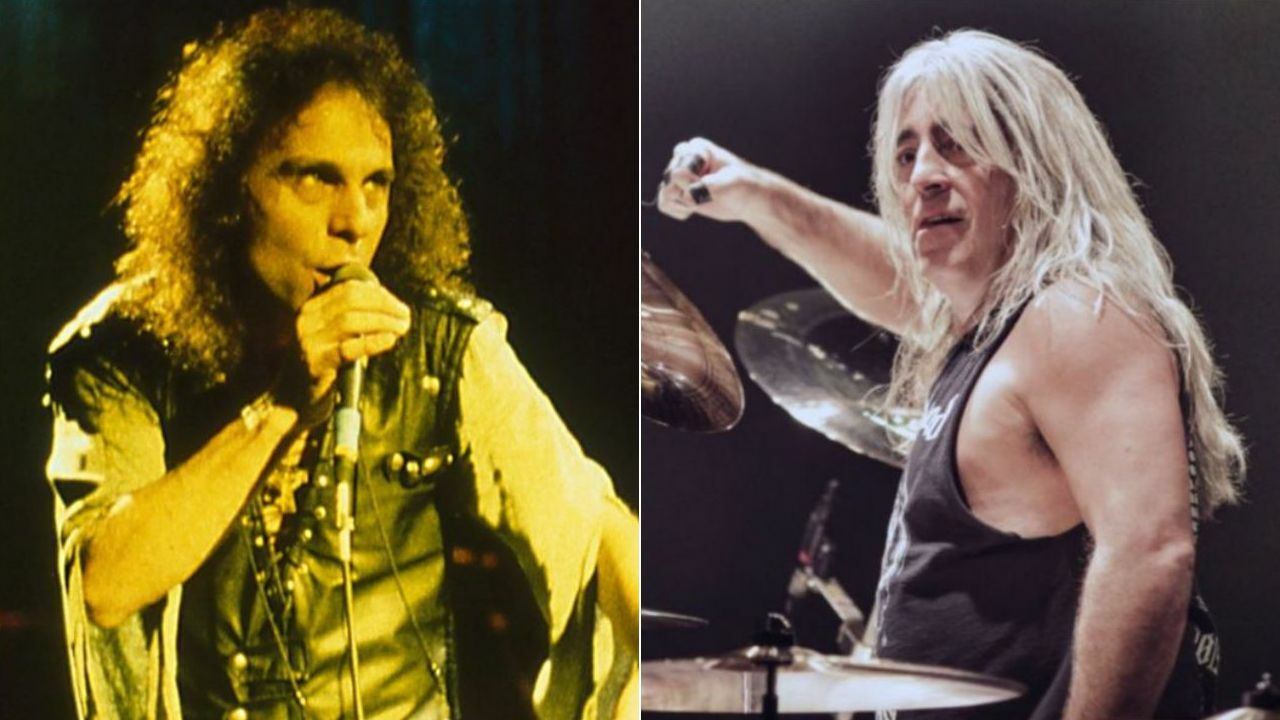 In a new interview with Noise11, former Motorhead drummer Mikkey Dee has paid his tribute to the late singer Ronnie James Dio while also touching on his late bandmate Lemmy Kilmister's tragic passing.
Lemmy was the lead singer, bassist, and founding member of the rock band Motorhead. He passed away on December 28, 2015, due to prostate cancer, cardiac arrhythmia, and congestive heart failure. He is widely regarded as one of the greatest musicians of all time by rock and roll fans.
Throughout his career with Motorhead, Lemmy had released 22 studio albums, 12 compilation albums, 10 live recordings, and five EPs. While releasing its debut in 1977, Motorhead unleashed its final studio album in 2015, titled Bad Magic.
However, during the interview, Mikkey Dee was asked if it's great to see so many artists around the world paying tribute to his late bandmate Lemmy. Saying that it's a huge thing, Dee added that they have the same vision as his friends in the rock and roll community.
"Absolutely," Mikkey says. "It's what it is.
"Most of us are just great friends out there. We love what we're doing. We have the same vision. We have the same mentality — most of us — and just trying to have a good time entertaining the crowd and enjoying ourselves along the way. That's how it is."
Mikkey Dee Says Losing Ronnie James Dio Was Like A Disaster
Later then, the drummer has recalled the music icon Ronnie James Dio's tragic passing. According to him, losing Ronnie James Dio was like a disaster.
"Of course, when a colleague passes away, you do whatever you can," he says. "I mean, it's so final.
"I remember when Ronnie [James Dio] passed away, it felt like a disaster.
"And then, one after the other keeps popping off this planet. And what can you do? You can just honor the person as good as you can."
Ronnie James Dio was an American heavy metal singer who appeared in the bands such as Elf, Rainbow, Black Sabbath, his solo band Dio, and Heaven & Hell.
Began his career in 1957, Dio released 3 studio albums, 8 live albums, 4 compilation albums, and 11 singles as a solo musician.
He was part of the Vegas Kings when he started his career. A decade after the musician joined his first band, Ronnie James Dio had formed his own rock band in 1967, named Elf, which became a regular opening act for Deep Purple.
Later then, the musician was hired by Ritchie Blackmore for his new band Rainbow in 1975. During his tenure with the band, Rainbow had released three studio albums.
Four years later he joined Rainbow, Dio joined Black Sabbath after the dismissal of Ozzy Osbourne in 1979. Throughout his career with Sabbath, Dio had released 1980's Heaven & Hell, 1981's Mob Rules, and 1992's Dehumanizer.
On May 16, 2010, Ronnie James Dio died due to stomach cancer six months after the musician was diagnosed.