David Ellefson On His Exit From Megadeth: "I Ran Toward The Bullets"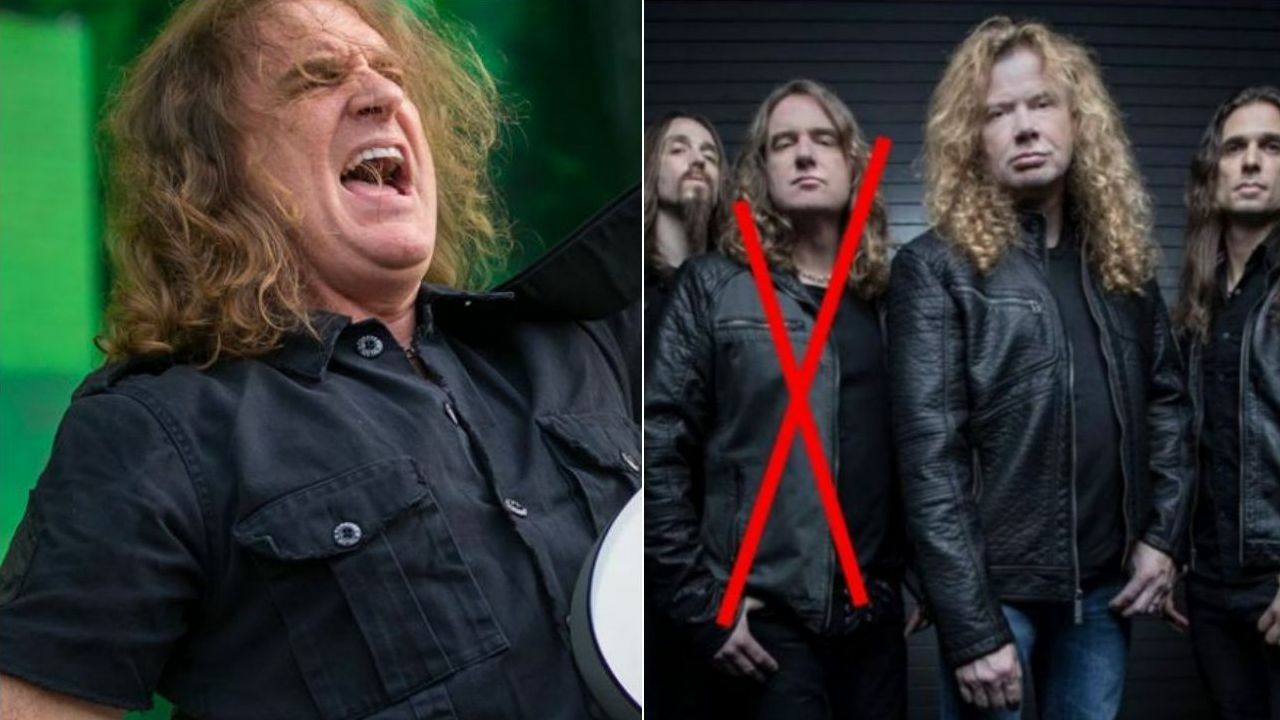 In a new interview with Trunk Nation With Eddie Trunk, former Megadeth and current The Lucid bassist David Ellefson has opened up about his exit from his band Megadeth and said that he dealt with the results of it.
This past May, Megadeth had parted ways with David Ellefson after the musician groomed an underage girl, and his special messages, videos, and photos were leaked online. Following the departure of the Ellefson, Dave Mustaine has announced the band's former bassist James LoMenzo rejoined the band as a touring member.
When Ellefson left his former band Megadeth, he launched a new band named The Lucid. His new band features Sponge vocalist Vinnie Dombroski, guitarist Drew Fortier and Fear Factory drummer Mike Heller. The band's debut self-titled album had arrived on October 15.
Recently, David Ellefson once again made an appearance to talk about his recent departure from Megadeth. Speaking about his dismissal from the band, Ellefson confirmed that he dealt with it heavily. He also touched on his friend's reactions to the incident.
"I ran toward the bullets and dealt with it right away," Ellefson says. "The night, a couple of people said, 'Hey, don't say anything.' In particular, the Megadeth camp didn't want me to say anything. But my legal [advisers] said, 'Hey, I think you should say something.
"I think some people have done some really shitty things here and made some false allegations about you, and you have every right to defend yourself.' And I did."
David Ellefson Adds Megadeth Disappointed Him
Ellefson continued by touching on the results of the incident he lived. Repeating that he dealt with the incident when it happened, Ellefson added that it led to his dismissal from Megadeth.
"Ultimately, that led to my dismissal from Megadeth," Ellefson continues. "But I have every right, as anyone does, to defend yourself, especially when somebody is making false allegations about you like that.
"So I dealt with it that night, and quite honestly, that was it – it was over, and it was really kind of done.
"But then, as the Megadeth camp in particular jumped in and had addressed it – and not that they shouldn't, but they did. That pretty quickly led to them making the decision to part ways with me and to move away from it."
Elsewhere in the interview, David Ellefson claimed that Megadeth disappointed him because they lied to him. Revealing his current relationship with the band, Ellefson confirmed that he considers Megadeth as a family.
"We had originally talked about doing a joint statement of sorts, and, of course, that was not what happened," he continues. "So I was disappointed in probably the way it went down.
"Ironically, things are fine between [Megadeth and me]. We parted ways, and they took their road. And there's not ill will between us, believe it or not.
"And I think any fights and those things, that was 20 years go — lawsuits and all that crap.
"Look, they moved forward. I wished them well in my [first] statement to them, and I mean it.
"It's a group I helped form almost 40 years coming up here for the band. And the songs that are on the radio that I see come up are songs that I had a participation in, and we built a big legacy.
"I still consider them family, and my DNA is all over that. I don't think you build something of that size together and then suddenly you're just out and that's it."