Metallica is the Top-Grossing Hard Rock/Metal Band of 2019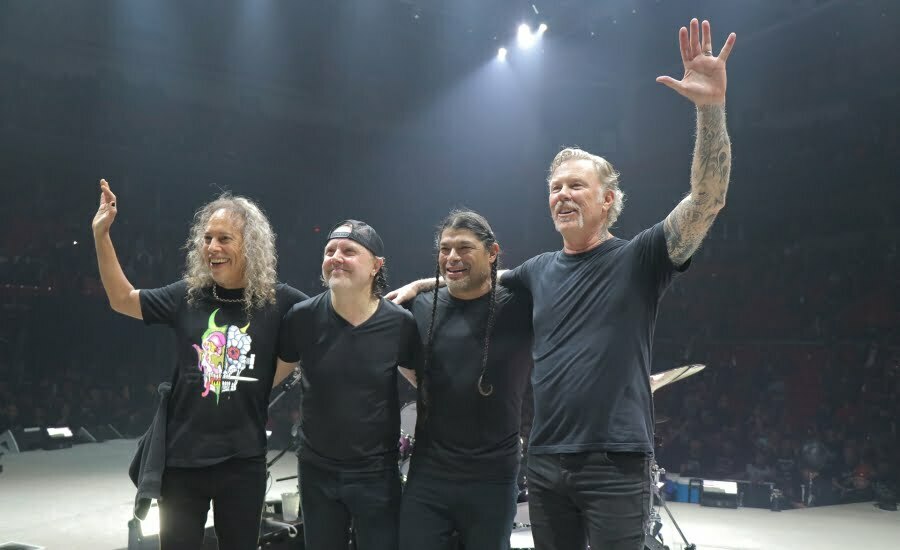 According to Pollstar's recent report, the American heavy metal band Metallica, which sold 1.74 million concert tickets for $179 million for 48 shows between the dates specified, was the top-grossing hard rock/metal band between 22 November 2018 to 20 November 2019.
Also, Iron Maiden, Tool and Gun N' Roses were on the list, and Bon Jovi has followed Metallica with $134 million-grossing for 31 shows, Kiss was the third with $89.9 million. You can reach the full list below.
1. Metallica ($179 million, 1.74 million tickets, 48 shows)
2. Bon Jovi ($134 million, 1.31 million tickets, 31 shows)
3. Kiss ($89.8 million, 890,000 tickets, 74 shows)
4. Trans-Siberian Orchestra ($65.7 million, 1.02 million tickets, 104 shows)
5. Iron Maiden ($49.5 million, 750,000 tickets, 44 shows)
6. Queen + Adam Lambert ($45.5 million, 370,000 tickets, 25 shows)
7. Aerosmith ($34.1 million, 165,000 tickets, 34 shows)
8. Tool ($31.6 million, 330,000 tickets, 24 shows)
9. Rammstein ($29.8 million, 285,000 tickets, 7 shows)
10. Guns N' Roses ($26.5 million, 250,000 tickets, 13 shows)