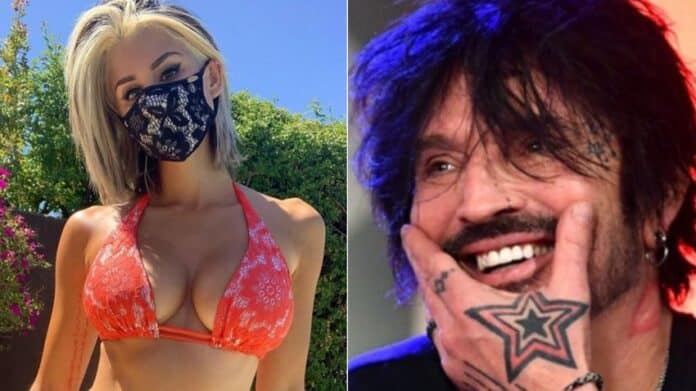 Yes, Tommy Lee is still being one of the craziest and funny musicians in the rock and metal community. Motley Crue drummer has shown his admiration for his wife Brittany Furlan Lee and recently sent a social media video to praise her booty.
Recently, the paparazzi has taken a photo of Brittany Furlan Lee while she was marketing for her house. Meanwhile, Brittany wore super-tight tights, and her booty has seen gorgeously. The paparazzi caught her while she was stepping and that's the reason that her booty looked so big.
However, in a recent Instagram post, Tommy Lee shared a piece of words to react to her wife's booty. He recorded a TikTok video including his wife's booty. In the video, he zoomed Brittany's booty and yelled, "Damn boy! Damn!"
When he sent the video, he wrote, "Daaaaaayum!!!!" He also added a peach emoji, which means booty in public.
Under his post, Brittany Furlan Lee has appeared to react to Tommy Lee's post and sent smiling face emojis.
You can find a piece of screenshots from the video below. Click here for watch the video.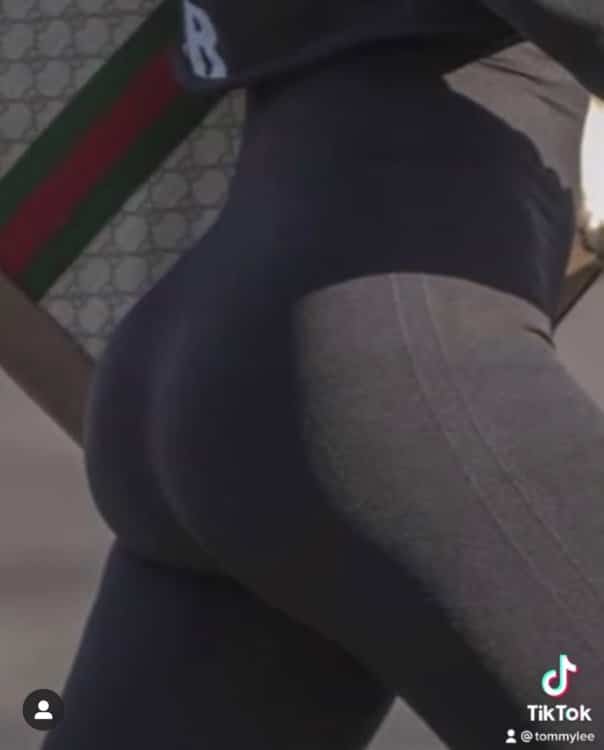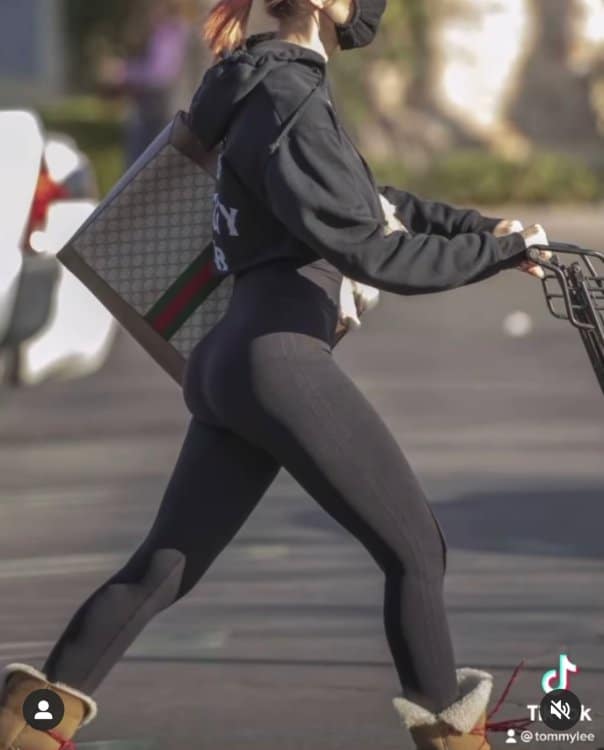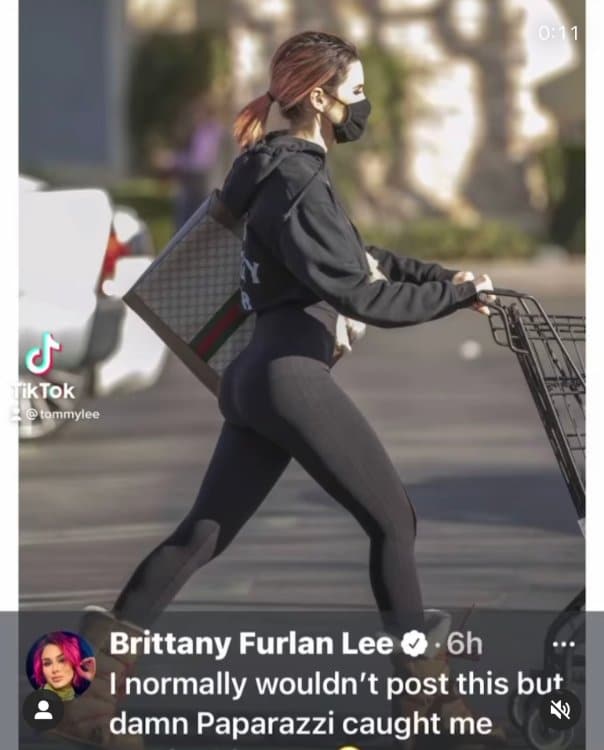 Tommy Lee's is working on a Christmas song
Motley Crue drummer Tommy Lee, who has released his latest solo effort "Andro" on October 16, 2020, has recently announced that he is hard at work on a Christmas song. According to him, his fans will be hearing something new from him next Christmas.