Megadeth's David Ellefson Sends Respectful Words For Jason Newsted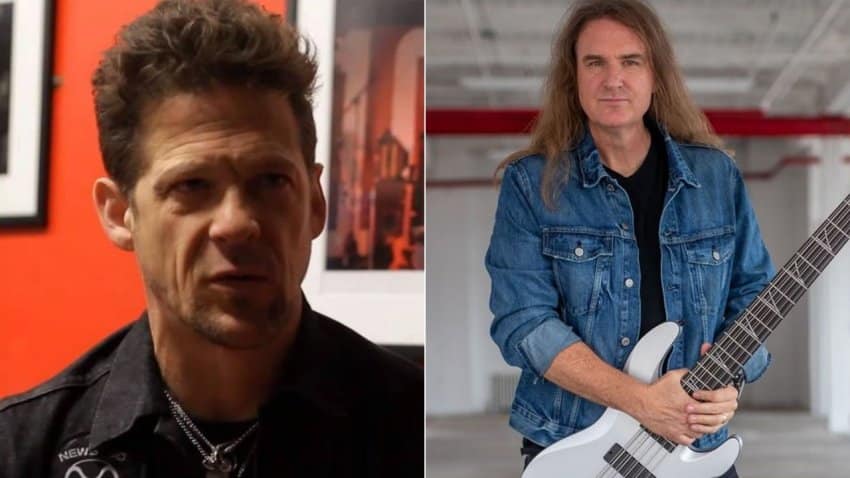 In a new interview with Another FN Podcast, David Ellefson, the bassist of the world-known heavy metal band Megadeth, made respectful comments for former Metallica bassist Jason Newsted and praised him.
David Ellefson started his words by touching Jason Newsted's YouTube interview that recalls Metallica's "Garage Days."
"There is something on YouTube that he [Jason Newsted] did, an interview that's very candid. And he talked very openly about how 'Garage Days' was his first [recording with Metallica].
"And he said, 'Look, I played everything [on 'Justice']… I matched a lot of the guitar parts, but it was very aggressive. The tone was exactly dialed the same as it was on 'Garage Days."
"And then, for whatever reason, it wasn't prominent on the album. And that could probably be discussed for another 10 podcasts."
Later, David Ellefson mentioned the greatness of Jason Newsted and said that he was a great player. He also said that he has a different role being in that group, although he was in the biggest heavy metal band worldwide.
"Look, we all know Jason's a great player. I knew him from Flotsam and Jetsam. He was a great player. He was a bandleader, so when he joined Metallica, he then had to come back to being an Indian and not a chief, which, I'm sure, knowing him, was probably difficult.
"I mean, look, you're in the biggest heavy metal band in the world, but you still have a different role being in that group, as big as it is. So there's definitely a mental adjustment I'm sure that he had to go through with that."
Watch the entire interview below.
Click here for the interview source.
David Ellefson shares an update about new Megadeth album
Megadeth bassist David Ellefson has recently shared an important update about the band's upcoming studio album which follow-up to their fifteenth studio album, "Dystopia." According to David Ellefson, the band's new album is almost done.